After the long summer months it can be hard to imagine the impending New Zealand winter but before you know it, shorter days and colder weather will be upon us. Being such a diverse country, the severity of a winter in NZ can vary, but wherever you live in New Zealand, you're very likely to feel Jack Frost's bite at some point over winter.
So, what can you do to ensure you're best prepared to weather the cooler months? Below we've outlined some key info and top tips to keep you snug, safe and savvy throughout the upcoming winter, New Zealand wide.
When Is Winter in New Zealand? 
Winter in New Zealand extends from June 1 until August 31, bringing rain, snow and crisp morning frosts with it. Interestingly, unlike many other countries, New Zealand defines seasons meteorologically, meaning they're broken equally into three month chunks. On the flipside, astronomical seasons are based on the position of the earth in relation to the sun, using the solstices and equinoxes to define the seasons.
In terms of temperature, a New Zealand winter differs in harshness depending on location. For those in the North Island, mean temperatures lie around 16 degrees celsius, whereas for those residing in the south, this dips down to 10 degrees celsius. In areas such as Queenstown and Alexandra it's not unusual to experience maximum daytime temperatures between three to 11 degrees celsius, while those in Wellington and New Plymouth could expect daily maxes of ten to 14 degrees celsius. Meanwhile, up in the far north this moves into the 12 to 17 degrees celsius range. And when exactly is the chilliest time of the year? Stuck right into the middle of winter, NZ's coldest month is usually July.
Tips For Keeping Yourself and Your Home Warm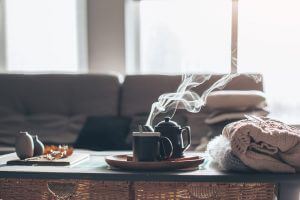 With the winter creeping closer, preparation is key in order to keep your home — and everyone in it — warm and dry. Here are a few quick things you can do for a warmer home:
Open your curtains during the day to let the heat in and close them before sunset to shut out the cold.

Find out where any draughts come from (doors, around windows, fireplaces etc) and work to block them.

Open your windows for a few minutes every day to ventilate your home and keep it dry. Opening them after showers and while you cook will also help.
If you're looking to improve your home, you can make some great permanent upgrades to help make your home warm for many winters to come. While these options are more expensive in the short-term, they can make your home easier and faster to heat resulting in a wise long-term investment. You could try:
Insulating your home

. If your house lacks

ceiling, wall or underfloor insulation

then having this installed could make a big difference. In a totally uninsulated home try tackling the process by priority — start with the ceiling, then underfloor before moving onto the walls.

Permanently upgrade doors and windows.

Check all hinges, latches, and catches, and tighten them if they've become loose. Block gaps with weather stripping, available from your local hardware store. Replace old rubber seals on aluminium joinery and use clear sealant to block gaps around door and window trims. Installing

double glazing windows

will help keep your home significantly warmer and drier — not to mention quieter.

Heating your home more efficiently.

For larger rooms that need to be heated frequently (such as lounges), fixed heater or heat pump installation is a smart choice. Energy efficient heat pumps, like

those in our Panasonic range

, mean you can

heat your home faster and cheaper

than smaller electric heaters, keeping you warmer for less all winter. Heat pumps Auckland and NZ-wide also have the added benefit of being able to be used during the summer to keep you cool.
And for those wanting to stay extra toasty throughout a New Zealand winter, employ some of these classic tips:
Invest in winter sheets to keep you cosy and warm throughout those long winter nights.

Break out the wheat bag or hot water bottle – though be sure to check they're both still up to standard before you use them.

Pop on some thermals. Whether they're merino or polypropylene, these winter items will help keep you feeling cozy.
New Zealand Winter Budget Tips 
As winter gets underway you may feel as though your paycheck is ebbed away at more than usual due to higher power bills from increased usage. As the cold sets in and the days become shorter, it makes sense that we use more gas and electricity for things such as hot showers, electric blankets, and heaters.
With the country using more power, it means more electricity has to be generated and travel through the transmission grid before it can make its way to our homes. Generation costs can vary depending on how electricity is supplied and this is part of the reason power can be more costly in winter.
With power bills often rising in winter, you could find yourself having to tighten your belt financially. But don't despair too much for your budget, NZ has plenty of resources to help with this. One great example is the free service on Sorted.org.nz. Here you can set a budget that fits your lifestyle, work towards tackling debt and set goals such as home ownership and retirement. Although higher power bills in winter is a given for many Kiwis, it's a good idea to do some research to see whether the appliances you're using to heat your home are the most cost effective. In fact, heat pumps, like the Panasonic ones we sell, are much more energy efficient than most other heating methods for your home.
Although you might not be able to do much about higher power bills, being financially prepared will help make your winter more comfortable.
Winter Activities in NZ 
Just because it's cold outside doesn't mean that you should go into hibernation. In fact, a New Zealand winter offers up a whole bunch of activities that has visitors from all over the world winging their way south.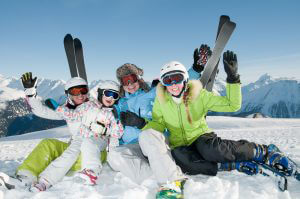 For those who enjoy a thrill, winter means the opening of the country's many ski fields. New Zealand's world class slopes attract skiers and snowboarders of all abilities, with resorts across the country being reputed for their family-friendly and uncrowded pistes.
The North Island's Mt Ruapehu is home to New Zealand's two largest ski resorts, with Whakapapa situated on the mountain's north side, and Turoa located on the south-western slope. Meanwhile, those in South Island have Otago resorts such as Coronet Peak, The Remarkables, Treble Cone and Cardrona, or Canterbury fields including Mount Hutt, Roundhill and Mount Dobson.
However, if you recoil at the idea of slapping on skis, there are plenty of other experiences to be had. Winter is a prime time to catch migrating whales as they make their way to warmer climes, with humpback, pilot, blue and southern right whales all stopping off the coast of Kaikōura on their way. Alternatively, for those who relish relaxing, indulge in a day at the hot springs. With thermal reserves in places such as Hamner, Maruia, Rotorua and Taupō there are plenty to choose from. And, of course, winter in New Zealand also means rugby season!
If it's a winter getaway that really warms your heart, there are plenty of spots that will leave you breathless. Lakeside towns Queenstown and Wanaka are particularly picturesque during the winter months and geothermal Rotorua is also a great pick. However, if nothing but the sun will do, island destinations such as Fiji, the Cook Islands and Samoa are only a short plane trip away.
Curious about other ways in which you can make the most of the cold season? Check out our other resources that'll help make this winter in New Zealand as comfortable as possible for you and your whānau!