High Wall Heat Pumps (Whole Home) -
Large
A high wall heat pump from HRV is a great all-rounder for heating and cooling your home. For individual room temperature control multiple high wall heat pumps with multiple outdoor units is the way to go. We can recommend and install the Panasonic heat pump models that are just right for creating a comfortable temperature in every room of your home. You control each heat pump with its own remote control, or via a smartphone app (if you choose the wifi option).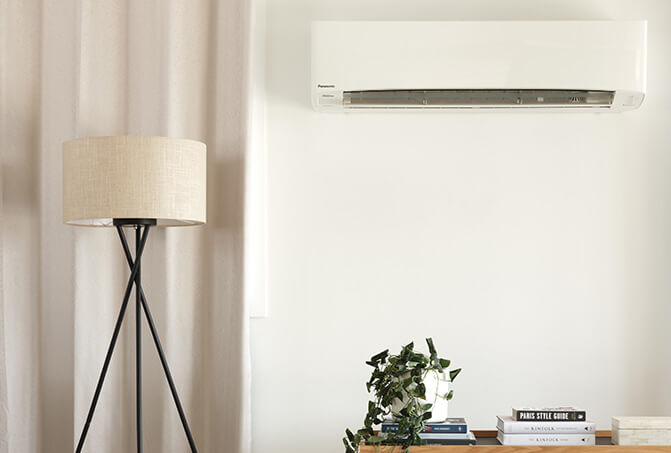 Whole house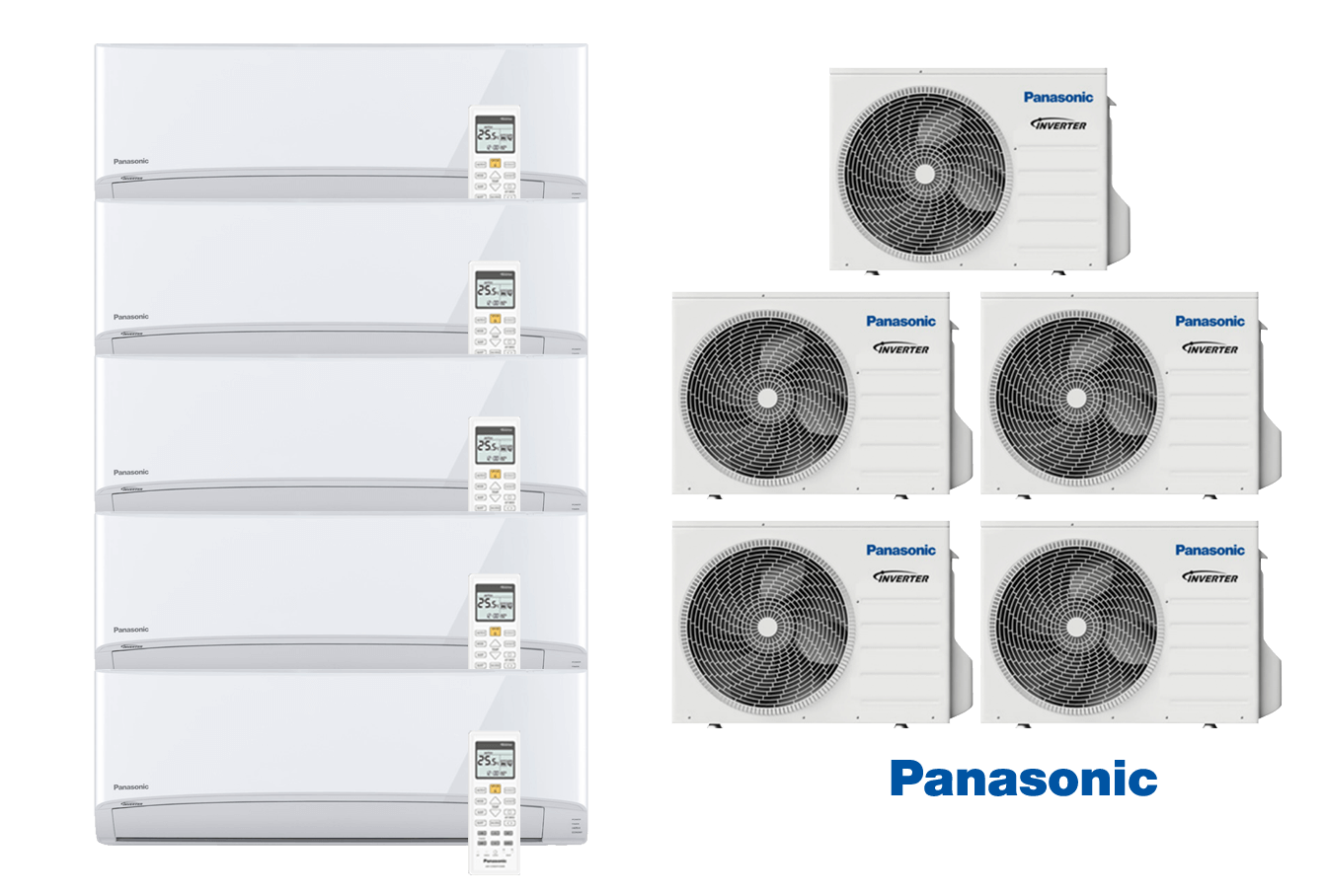 Product
High Wall Heat Pump Package Whole House Large - Heating
In this package
2 x Panasonic Aero Series 20VKR heat pumps / 2 x Panasonic Aero Series 25VKR heat pumps / 1 x Panasonic Aero Series 50VKR heat pump
This system features five Panasonic high wall heat pumps and could heat two smaller bedrooms, two larger bedrooms or living areas and one large living area. As each unit is separate, you can use as few or as many as you need at any time to heat your home.
Book a free home assessment
Build a solution that's right for your home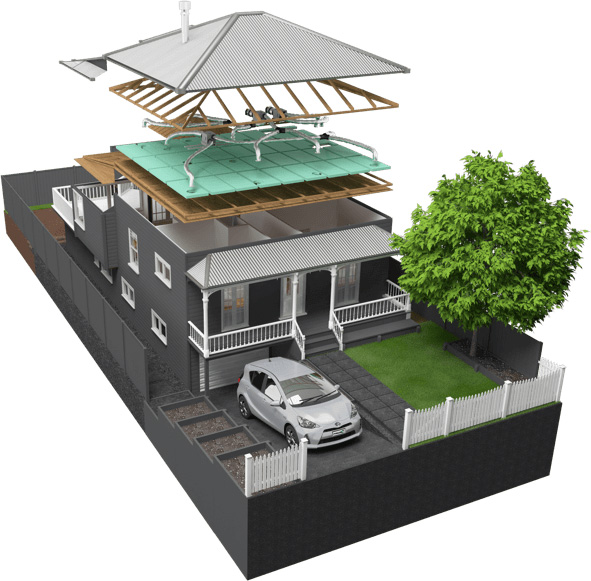 Every New Zealand home and family are different. And a solution that's awesome for Auckland might not cut it in Christchurch. Our Home Solution Generator takes just three minutes and gives you heating, cooling and ventilation options.
Get an online recommendation now
Home High Wall Heat Pumps | HRV New Zealand
HRV New Zealand offer home high wall heat pumps and heating solutions. Get your free home assessment today. High Wall Heat Pump Package Whole House Large - Heating.