Heating
Welcome to your new warm home. At HRV, you'll find a range of heating options. Our Panasonic heat pump range is a great way to efficiently heat just one room, or your entire house. They can also provide air conditioning to cool in the summer. For a simple home heating solution, our Nobo panel heaters are the "plug and play" way to warm things up.
Book a free home assessment
Why HRV is a great choice for heating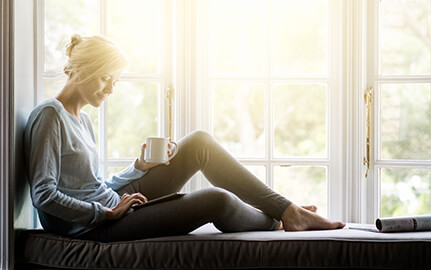 Energy efficient choices
Some home heating methods warm you up, but may burn you when the power bill comes! Heat pumps are among the most energy efficient electric heating choices you can make.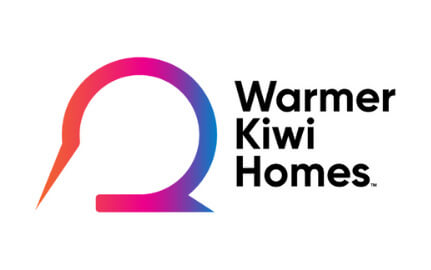 Warmer Kiwi Homes with HRV
HRV is an approved supplier of the EECA Warmer Kiwi Homes programme, offering grants covering 80% of the cost of an installed heat pump. Find out if you are eligible for a Warmer Kiwi Homes grant.  This offer is currently only available for properties in the Auckland region.

Eligibility criteria and conditions apply.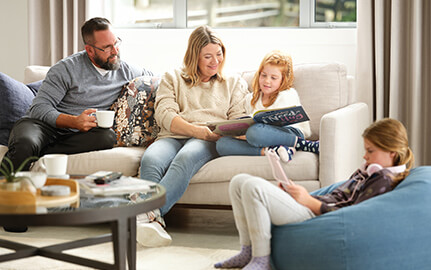 Not just heating
At HRV we can pair a heat pump solution with an HRV home ventilation system – so your home is filled with drier, filtered air before it's heated to your desired temperature.
All

Whole house

Single room
Heating styles, explained.
Multi-Split Heat Pumps
A multi-split heat pump solution gives you many of the advantages of individual heat pumps in each room, but typically with only one outdoor unit powering them. This creates a neater appearance on the outside of your home. Each indoor unit has its own remote control, or you can control the temperature via a smartphone app (if you choose the wifi option), however the temperature must remain the same in every room given all indoor units are connected to one outdoor unit.
Ducted Heat Pumps
Ducted heat pump systems are a great choice when you want to heat your whole home without visible air conditioning units attached to your walls or sitting on the floor. The system is installed in the ceiling cavity, with one powerful heat pump connected to ceiling vents via ducts – each delivering warm or cool air to each room. Your entire system is managed by one touch pad controller, allowing you to set your entire home's temperature from one location.
Floor-Mounted Heat Pump
A floor mounted heat pump is a great solution when wall mounted doesn't suit your room or when you want a heating solution that's not at eye level. A floor mounted heat pump is connected via ducting to an outside unit. We can recommend and install the Panasonic heat pump model that's just right for creating a comfortable temperature in any room. You control your heat pump with its own remote control, or via a smartphone app (if you choose the wifi option).
High Wall Heat Pumps
A high wall heat pump from HRV is a great all-rounder for heating and cooling a single room or whole home. A high wall heat pump mounts on the wall of the room you want to heat, close to the ceiling, and is connected to an outside unit. We can recommend and install the Panasonic heat pump model that's just right for creating a comfortable temperature in any room. You control your heat pump with its own remote control, or via a smartphone app (if you choose the wifi option).
Panel Heaters
Panel heaters are the simple way to warm almost any room. They won't dominate the look of your room and are completely silent in operation. Our Nobo range is designed in Norway and built in the UK – where they know a thing or two about heating! Like everything we sell and install, our Nobo panel heaters are great for New Zealand conditions and your HRV expert will make sure you've got the size that's just right for the room you want to heat.
Accessories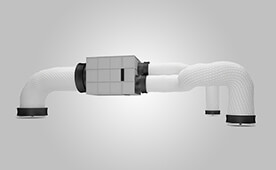 Heat Transfer Kit
Faq's
Can a single high wall unit heat multiple rooms in the house?
No, the heat pump should only ever be sized for the room it is in so installing in a hallway to service bedrooms is not recommended.
What is Auto Defrost Cycle?
Defrost Cycle occurs in cold conditions during heating mode; when the outside ambient temperature is very cold (near 0°C or below) the moisture in the outside air freezes on the outdoor unit's coil as the fan blows air across it. The Defrost cycle simply recognises that ice has formed, or has begun to form, on the outdoor unit coil and starts to automatically de-ice's the outdoor coil.

Defrost mode is needed as any ice build-up on the outside heat coil will reduce the airflow across it, effecting efficiency and operation of the heat pump.

When the heat pump goes to defrost mode, you'll notice the indoor unit will stop heating, the indoor fan will stop or slow right down, the indoor louvers may change position and depending on the model there may be a blinking light on the indoor unit. At the same time the outdoor unit fan may stop running, though the outdoor compressor will continue to run.

NOTE: It is important not to turn off the unit or change any settings on the remote before the defrost cycle has ended; if the unit is restarted prematurely it will resume the cycle and cause delays in completing the defrost function.
Heating Operation During Winter
Panasonic Heat Pump Defrost Operation Explained
Panasonic Troubleshooting Steps
Can I use my heat pump to cool?
Yes - a heat pump also work as an air conditioner so is a great option to cool your home.
Are heat pumps noisy?
The internal wall mounted unit has a fan which is designed to be as quiet as possible during operation.
How many heaters do I need for an average three bedroom house?
HRV can pop around to your house to provide a free home assessment and discuss your heating requirements, as this can significantly vary depending on building design.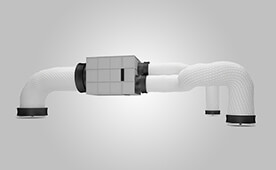 Heat Transfer Kit
In winter, some people choose to only heat some areas of the home – often meaning warm living areas but cold bedrooms! The HRV Heat Transfer Kit helps with this problem by using its centrifugal fans to push warmer air generated from a large heat source, i.e. a fireplace, into other areas of your home, balancing the temperature throughout. The HRV Heat Transfer Kit is compatible with our Next Gen Ventilation Systems.
Build a solution that's right for your home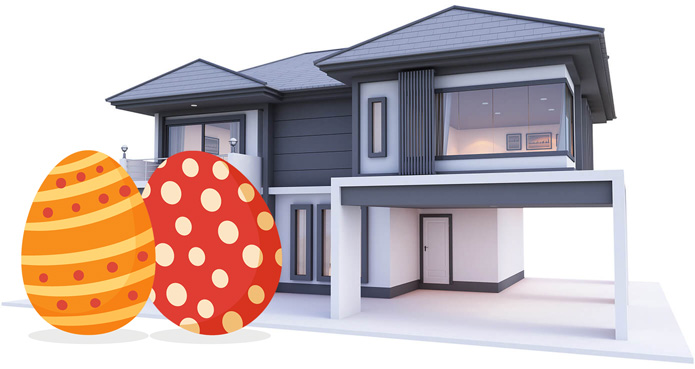 Every New Zealand home and family are different. And a solution that's awesome for Auckland might not cut it in Christchurch. Our Home Solution Generator takes just three minutes and gives you heating, cooling and ventilation options.
Get an online recommendation now
Home Heating Heat Pumps Heat Transfer Systems | HRV New Zealand
HRV New Zealand offer heat pumps and heat transfer systems. Get your free home assessment today.