Get winter-ready with HRV
Why choose HRV?
Over half a million kiwis come home to HRV
Since we started back in 2003 we've helped more than 500,000 kiwis from one end of New Zealand to the other love the feeling of coming home. Starting with HRV home ventilation, we can now help with heat pumps for warming and cooling, bathroom extractor fans and easy to use panel heaters.
HRV service every step of the way
From the friendly person you talk to on the phone to the trained technician who installs and services your system, everyone you deal with is committed to deliver the same high standard of HRV service. It's how we make sure every one of our customers gets a service experience they love – and why so many people recommend us to their friends.
Unique fibre filtration
HRV home ventilation systems filter the air you and your family breathe through our F8 filter with unique nanofibre technology* before it makes it into your living areas. That means less dust, mould spores and allergy triggers like pollen. It's also why we're Sensitive Choice and Allergy NZ approved.

*HRV premium system only. HRV Lite systems feature an F7 filter.
HRV is powered by Vector
Since 2017 HRV has been part of the Vector Limited group, the company that supplies Auckland with electricity. So when you're dealing with HRV, you know we've got the backing of one of New Zealand's largest engineering and infrastructure companies.
Interested to know what we'd recommend for your home?
Book a free home assessment
Reviews
Testimonials
Quick and efficient service. The technician was very friendly and took care of everything like a pro. No complaints.
Fred, East Auckland – April 2021
House always comfortable temperature. Excellent service .Definitely recommend.
Gillian, North Shore – April 2021
HRV has been really nice addition to our home and we are loving it. The only regret is I should have chosen HRV earlier, thanks Manu.
Divyavesh, Auckland – April 2021
Have had HRV for over 20 years now and have always had excellent service.
Debra, North Shore – April 2021
Very good communication from start to finish. Professional approach in the installation.. Wouldn't of know they had been. Love our HRV
Mike & Diane, Hawkes Bay – April 2021
Polite professional young man who did not insult me by trying to upsell on a functional HRV. Restored my faith in the company.
Lorraine, Bay of Plenty – April 2021
Fantastic service!!! The entire experience is a positive one, from the first phone call to the installation. All of my ventilation, insulation and heating has been done through HRV and I wouldn't go anywhere else.
Lee, Waikato – April 2021
...easy stress free from start to finish, Adrian Gerrard was very professional answering all questions and advising on best for my home . Upon installation the HRV guys nelson branch were great they were quick ,being an older house had no problems with getting in roof cavity and wiring ,showed me how system works...I recommend these guys and HRV my home is warm toasty and best of all dust free with positive air flow set and forget . Hope this helps anyone thinking of getting HRV get value for money.
Graham, Nelson – March 2021
Great company to deal with especially as I had to re-schedule appointment date. Originally estimated around $700 to do maintenance on HRV system and 2 x heat pumps but actual cost was much less. Tech that carried out the work was very knowledgeable and efficient - also friendly and courteous. A well deserved 10/10.
John, Wellington – March 2021
We've had HRV installed approximately 3wks now and I initially got it installed to get rid of crying windows this coming winter. I had no idea of the added bonus of the user controlled heat transfer system using the warm air in the roof space to warm your home.. what a treat! Warm cosy house on those cooler summer days, no heater used! Can't wait to see full benefit this winter!! Dry home, reduced power and less wood required!! Love it!!
Rochelle, Canterbury - March 2021
From go to install.. absolutely professional, informative and installed well ahead of time frame...our home already showing/feeling benefits and we know our crying windows will be no more...amazing!!
Lesley, Canterbury - March 2021
Have had the HRV ventilation system for many many years now, best thing I ever done. No signs of mold anywhere and the house is always dry during the winter months that I no longer use my log burner or heat pump... there is no musty smell, mold or dampness at all, making it feel a lot warmer and a lot more healthier for the family. Totally awesome product, worth every cent and am so glad I have one.
Wake, Auckland – March 2021
Have had the water treatment filter system installed at last house and since transferred it to our new home. Its certainly a good quality system with great results. Our water is very pure. My only issue is there is very little information advertised or marketed about this product which is kind of strange for such a great system.
Heinz, Nelson – March 2021
Excellent service from a company that genuinely thinks of there clients . Installs and maintains and keeps us up to date with everything . Costs are average and they give you assistance if the costs are above your day to day costs at that moment . Could not say anything bad about there service , to the point now we are wanting water and heating installed in our home . Thank you so much HRV for making our home a better , safer and more economical home .
Deanne, Taranaki – March 2021
Build a solution that's right for your home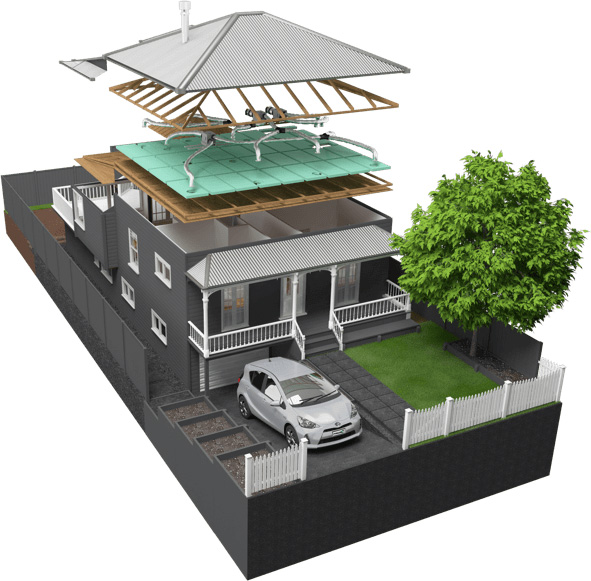 Every New Zealand home and family are different. And a solution that's awesome for Auckland might not cut it in Christchurch. Our Home Solution Generator takes just three minutes and gives you heating, cooling and ventilation options.
Get an online recommendation now
Love the feeling of coming home, all year round
Ventilation Systems, Heat Pumps | HRV New Zealand
HRV New Zealand offer home ventilation systems, heating, heat pumps and more. Get your free home assessment today.