Tank or bore water filtration
Filtered water from every tap in your house
Drinking plenty of water is one of the best ways to look after yourself. And harvesting your own rainwater makes a lot of sense!
But just like town water supply, it's important to make sure the water your family drinks doesn't carry nasties like microbial contamination, giardia and cryptosporidium.

HRV Whole Home UV Filtration / Sterilisation reduces impurities in your water before they enter your home's water system. That means every tap in your home – hot and cold – delivers purified water to your family.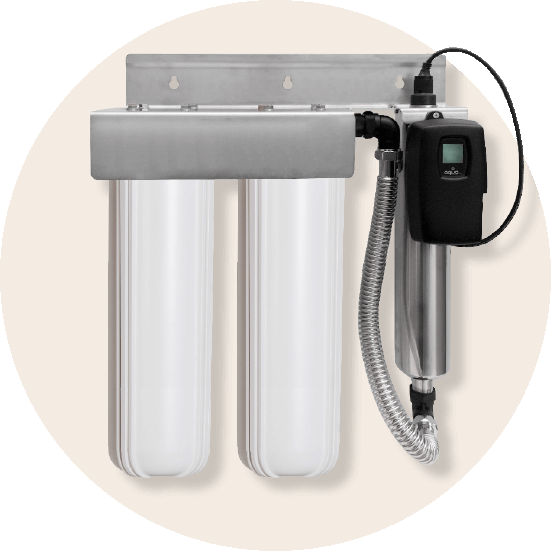 Kitchen and bathroom solutions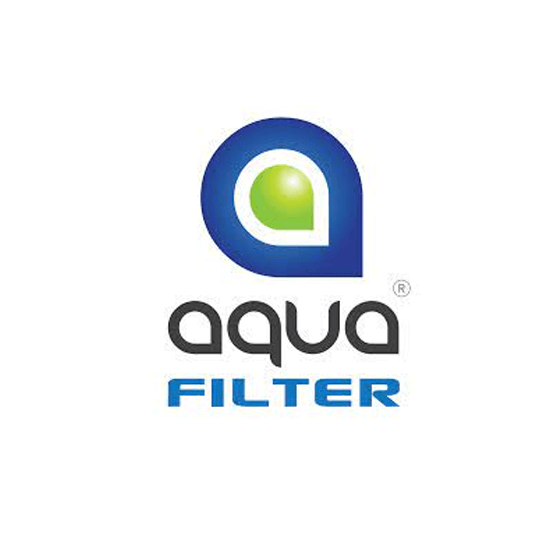 A custom solution just for you
Together with our partner Aqua, we've helped people with all sorts of off-grid home water solutions. New bores, bores that pre-date the house, stream inlets, roof collection and every combination you can think of! So before we think about recommending a filtration / sterilisation system, we sample your water for laboratory analysis so you know you're getting a system that's completely fit for your situation.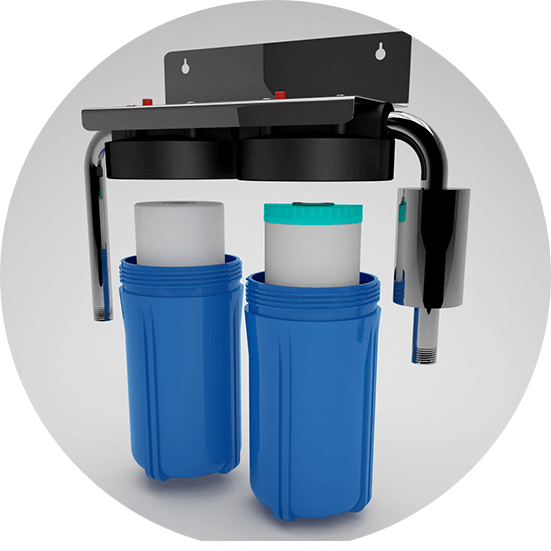 Filter replacement
Your system's filters do an amazing job of removing impurities from the water your family drinks. To keep working well they need to be replaced regularly. If your system is indicating that your filter needs replacing please get in touch so we can sort this out.
Filter replacement due? Get in touch.
Kitchen and bathroom solutions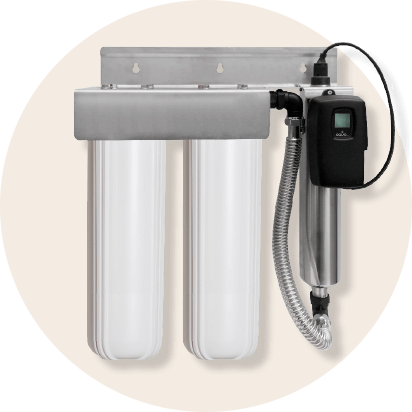 Large home 3+ bedrooms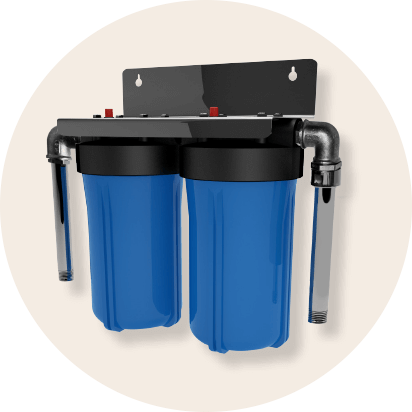 Smaller home 2-3 bedrooms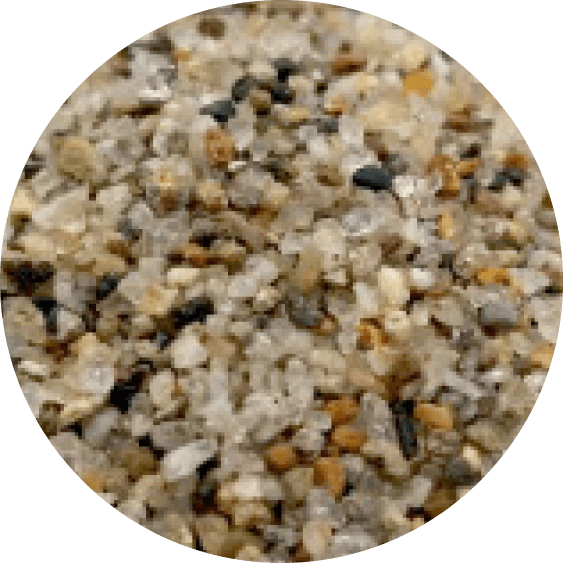 1st and 2nd Stage: Sediment and Carbon Filter
The 1st stage includes a dual grade polyspun cartridge designed to remove coarse/fine sediment prior to the 2nd stage which utilises carbon filtration technology. Collectively both cartridges work in combination to reduce giardia and cryptosporidium cysts, chemicals, pesticides, insecticides, asbestos, rust, sediment, taste, odour.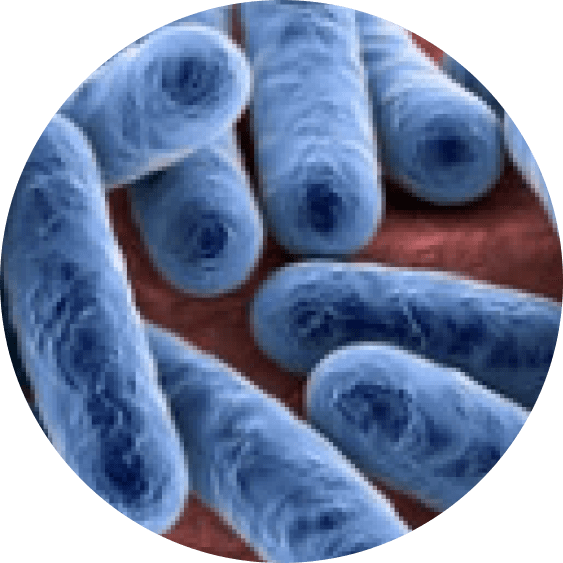 3rd Stage: UV Sterilisation
A safe and highly effective method of water filtration that does not change the taste or colour of the water. Reduces the risk of illness caused by microbial contamination and supports the removal of bacteria and viruses, including E. coli and Giardia.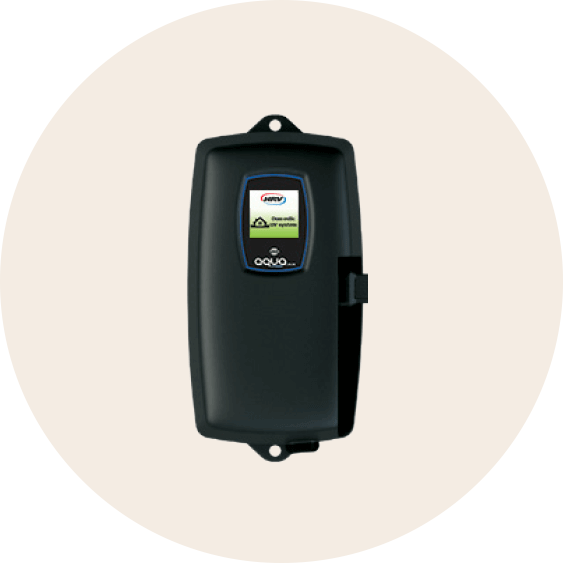 UV Controller:
Future proof your UV system with the latest technology in UV controllers. A colour user interface allows for easy visual identification of remaining lamp life.
Frequently asked questions
Do I need a water softener?
If you're seeing lime scale around taps and sinks, or buildups in your electric jug, then you're probably in a hard water area. An HRV water softener can help with this.
My system is indicating it needs a filter change.
Your system will only work properly when its filter is changed regularly. Get in touch today to book a filter change and we'll take care of it.
Why would I choose whole-home water filtration?
Single-outlet filters are great if you just want to reduce impurities from water at your kitchen tap or shower head. Our whole-home systems do that before a drop of water enters your home's system so all the water you use for drinking, washing, laundry and even watering your garden is filtered and purified.
Does your system work on tank water?
Yes! We offer a custom solution for people using tank water, bores, stream collection or any other method of collecting water. We laboratory test your water before designing a solution that's just right for your situation.
Home Tank Water Filter System | UV Water Filtration | HRV New Zealand
HRV Whole house UV water filter & UV filtration system reduces impurities in the water before it gets to your tap. So you can enjoy purified, filtered tap water.