Refer a new HRV customer and get a
FREE $100 VISA Prezzy Card

for you and a

$200 discount

for your friend

Once you've checked that your friend is happy for us to contact them, just fill in your details and theirs in the form below and leave the rest to us.

If they purchase an HRV Home Ventilation system or ducted heat pump (that's a multiple vented outlet system, not a single unit) or HRV Water System, we'll take $200 off the price they pay and you'll get a free $100 VISA Prezzy Card. Easy!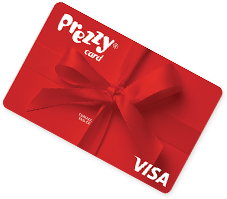 TERMS & CONDITIONS
Please note: Completing the referral form is deemed to be acceptances of these terms and conditions:
Only existing HRV and EES customers who have been invited to participate in the Scheme and who have received a Referral Form are eligible to participate in this Scheme ("Eligible Customers").
Eligible Customers excludes permanent employees and contract or temporary workers currently engaged by or employed by Cristal Air International Limited (trading as HRV and EES, referred to in these terms as "HRV") or Vector Limited and their families.
This Scheme commences on 1 August 2019 ("Term"). Any referrals made prior to the Term will not be eligible to participate in the Scheme.
The promoter of the Scheme is Cristal Air International Limited.
A Valid Referral is a referral of a new customer made by an Eligible Customer during the Term of the Scheme that results in the concluded sale and installation of an HRV Ventilation System, Ducted Heat Pump or a Water System ("Eligible Product"). HRV Lite, High Wall and Multi/Split Heat Pump systems are not included in the referral scheme.
HRV will determine at its sole discretion and has final say as to whether a Valid Referral has been made.
If an Eligible Customer makes a Valid Referral:

The Eligible Customer will be entitled to receive a VISA Prezzy Card to the total value of $100 and includes all taxes, fees and shipping ("Referral Gift"); and
The new customer will be entitled to a $200 Discount on their Eligible Product ("Referral Discount"). The Referral Discount does not apply to finance offers and cannot be applied in conjunction with any other discounts.

The VISA Prezzy Card is redeemable at all outlets that accept VISA Prezzy Card payments in New Zealand. The VISA Prezzy Card is subject to the terms and conditions set out at https://www.prezzycard.co.nz/terms-conditions/.
The Referral Gift is a net payment. If HRV is (for whatever reason) unable to procure the Referral Gift, you will receive a substitute gift of commensurate value subject to these same terms and conditions. The Referral Gift is not transferable or redeemable for cash. HRV accepts no responsibility for any variation in the value of the prize for reasons beyond its control.
There is a maximum of three (3) Referral Gifts per Eligible Customer under the Scheme.
You will not be eligible to receive the Referral Gift under this Scheme if the referred person is already a customer, has already scheduled a Free Home Assessment or Home Consultation, received a sale order or quote or has already made direct contact with HRV as at the date of the referral.
The referred customer must have consented to having their personal information provided to HRV for this Scheme prior to the date of the referral. You indemnify HRV for any claim arising out of your failure to procure such consent. HRV will comply with the Privacy Act 1993 in its handling and storage of such personal information.
It is your responsibility to contact HRV in order to claim your Referral Gift.
Customers can only be referred to HRV once. In the event that a customer is referred to HRV more than once, only the first Eligible Customer to refer that customer to HRV (with the referred customer's permission) will be eligible for a Referral Gift under this Scheme.
HRV makes no representations or warranties as to the quality, suitability or merchantability of the prize. To the extent permitted by law, HRV is not liable for any loss or damage whatsoever which is suffered (including but not limited to, direct or consequential loss) or for any personal injury suffered or sustained in connection with entry into the Scheme or acceptance of the Referral Gift.
HRV reserves the right to amend, withdraw or restrict the Referral Scheme and these Terms and Conditions at any time without notice.
Referrals - HRV