Vortex Extractor Fan
Reduce moisture in your bathroom and laundry
Book a Free Home Assessment
Everyone loves a hot shower or bath, but no
one wants a home filled with moisture!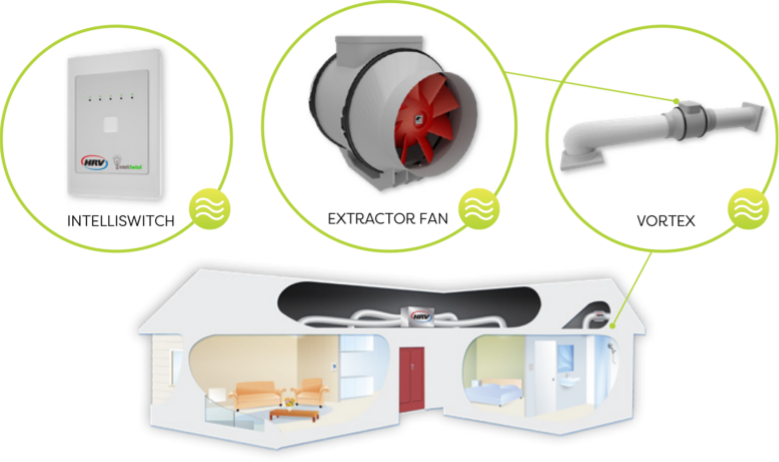 Steam and condensation in your bathroom or laundry can cause problems including condensation on your mirror, mould on your walls and ceilings and bigger heating bills due to the increased energy needed to heat moisture-filled air.

An HRV Vortex extraction fan is a powerful, smart way to quickly remove steam and condensation. Its powerful, aerodynamically designed fan can remove up to 550m3 of air an hour. Add the optional IntelliSwitch and your Vortex extraction fan will keep on working for a preset time after you've left the room.

Extractor Fan