Water
HRV's Whole Home Water Filtration System helps to remove some of the impurities in the water your family drinks, washes and cooks with. Ensuring you have filtered water from every tap in the house, the HRV water system is installed right into your water mains.
Book a free home assessment
How filtered water benefits your family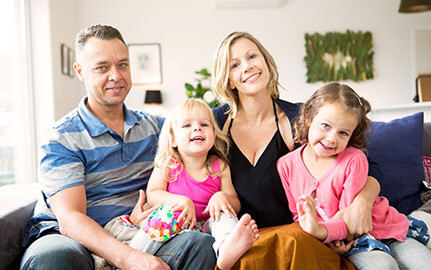 One filter for your whole home
Installed at the incoming water supply for filtered water from every tap in your home. That means the water you wash in, cook with and drink all receives the same level of filtration.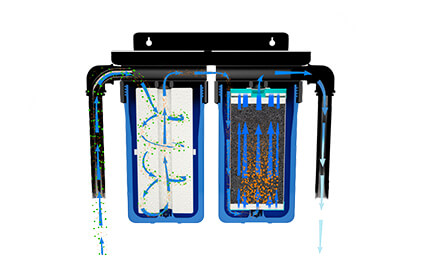 Multi-stage filtration
Through a multi-stage filtration process, our water system filters some heavy metals from your home's water supply.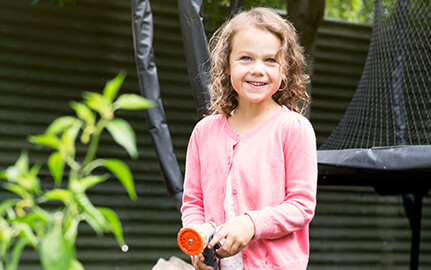 Reduce chlorine in your water
An HRV Whole Home Water Filtration System removes up to 98% of chlorine.
Tank Water Supply: TankVac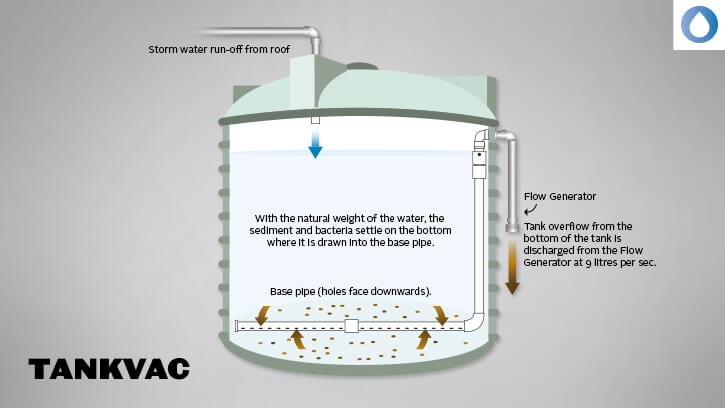 HRV TankVac is a DIY product designed to make your life easier! If you use tank water on your property then cleaning the sludge and sediment from the bottom of your tank can be a very time consuming, messy task. HRV TankVac is powered by gravity and will automatically clean the tank when the water reaches a specific level.
HRV TankVac uses suction to clean debris from the base of the tank – no cleaning products, chemicals or scrubbing required. Whether you have a concrete or plastic tank, HRV TankVac will remove debris from the tank before it is sucked into the filtration system – creating cleaner water for you and your family to use.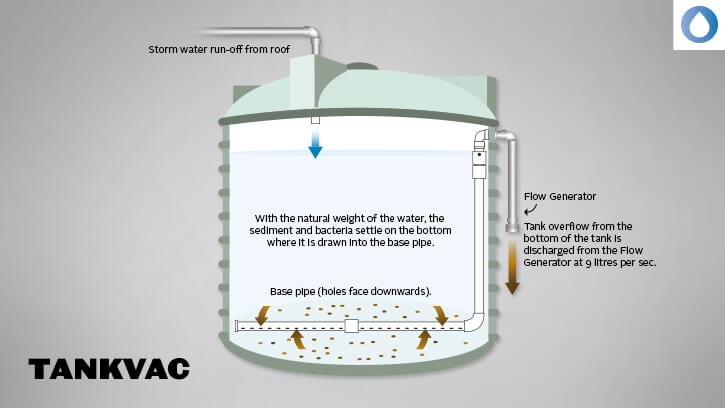 How it works
The TankVac's patented siphonic inducer creates a vacuum which sucks debris, sediment and contaminants from the bottom of the tank.
Tank Vac uses suction to clean debris from the base of the tank.
The TankVac operates automatically when the tank is full.
TankVac uses very little water and automatically cuts out when the water drops below a specified level.
Features
Internationally patented NZ design
Suitable for plastic or concrete tanks
Easy install
No electricity required
Draws up to 9 litres per second to create vacuum
Benefits
Cleans sediment from your water tank without the need to empty it
Removes sludge, sediment and bacteria from the bottom of the tank
Works automatically every time your tank overflows
Complements HRV UV Water filtration system
HRV Water Filters & Home Filtration Systems | HRV New Zealand
HRV New Zealand offer water filtration systems. Get your free home assessment today.