Testimonials
Over the years we've helped more than 500,000 kiwis love the feeling of coming home. We were lucky enough to visit a few to hear first-hand what it's like living with HRV home ventilation, heating and cooling.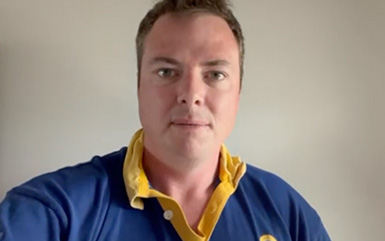 Matt Cameron
Now we know we can get a full night's sleep, the kids can sleep well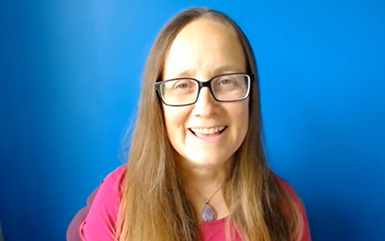 Pamela Kaval
My son used to have really bad asthma, now he doesn't, since we got the unit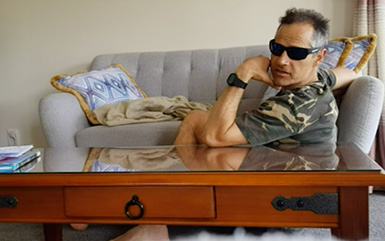 Sarnim Dean
…dust is minimised, condensation decreased and general wellbeing maximised. Thank you HRV!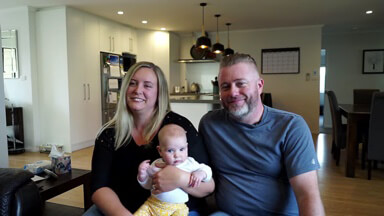 The Reece family
We were having crying windows and were getting mould even though our house was quite new.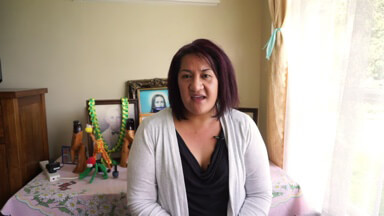 The Gaitau family
Having a Heat Pump and Ventilation installed has made a huge difference to everyone and waking up in the morning the air is more drier.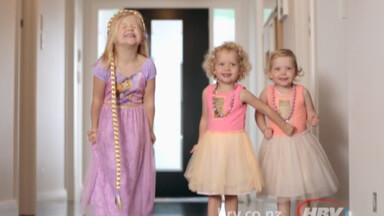 The Bethell family
It was always a great summer house. Now it's a great winter house too.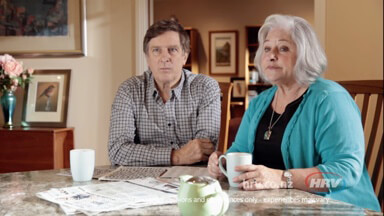 The Shannon family
The studio is now beautifully light, warm and dry. It's like going to heaven.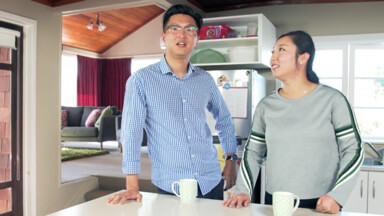 The Xian Lu family
It's important for the house itself because it really maintains the condition of the property and adds value to the house value as well.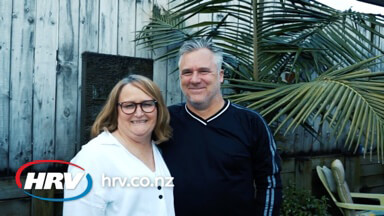 The Hedstrom family
In summer our house was stifling hot… now sleeping at night is just amazing. We love it.
Reviews
Testimonials
Best long-term investment so far! Especially since we're in the midst of a pandemic, prioritising your health is a must. We have peace of mind that we have a good working ventilation system in place and we can entertain guests without opening doors and windows. Made a real difference against condensation as no more crying windows during the winter months. Kudos to the whole HRV team and highly recommended!
The Bergonia family
We had HRV put in and we are so happy with it. During the colder months our house felt so much drier and warmer, and now we have a newborn baby we need the house to be warm and also the air cleaner. We wish we had done it years ago. We found dealing with HRV was great because they were very professional. Would definitely recommend HRV.
The Nowell family
Since having HRV installed, we've noticed a great difference in ventilation around the house. It is so lovely to know that we are breathing in fresh air, especially as we are working from home a lot now. My partner and I both struggle with allergies and have noticed a significant difference having HRV has made for us. We no longer have mould on our bathroom windows, and all our windows in the house are consistently dry. We know that by having HRV in our home, it has also added resale value as we can honestly say our home is warm and dry.
The van Eeden family
Fabulous service, very friendly installation men who provided great information about the product, fast and efficient!
Ayla, Wellington
Awesome service and product. Happy with the outcome. Highly recommended.
Dennis, Wellington
Technician was very professional and took the time to explain the correct use of the system which had never really been done by previous serviceman. he was also very prompt.
Wendy, Manawatu
I have the water filter and HRV and I'm very pleased with the products as well as the service provided by HRV.
Jiljane, Canterbury
Great service. Super efficient. Fantastic communication.
Georgina, Bay of Plenty
From start to finish has been a great experience. Brad was FABULOUS, and very patient. Thank you HRV!
Tracey, Canterbury
The technician who visited was very thorough, polite and knowledgeable on what he was doing. Very respectful to my family and house around safety and personal protective gear. Very happy with the service received.
Angela, Manawatu
Excellent all round service. Cannot fault it. Thank you.
Karene, BOP
I shopped around and compared prices of home ventilation systems... I eventually decided on HRV... it was clear why HRV had the best systems and service so it was an easy decision. The installation went smoothly and it was done in a few hours. I'm a happy customer.
Joseph, East Auckland
Good work and it is brilliant. Massive difference after the filter is changed. Fresher air and less condensation.
Ruby, Otago
Better than I ever expected, good price less than I was thinking, all questions answered and explained and options offered, on time and fast, results well a warm dry house that takes a whole lot less time to heat,. We had a vortex fan put in the bathroom, HRV system, an heat transfer, thanks much HRV.
Daniel, Nelson
Very happy with the service, turned up on time. Since the filters were replaced and we upgraded to the latest control panel. The system is running brilliantly. Since serviced we do not have any condensation on the windows. The new control panel's so easy to use, should have upgraded ages ago.
Dave, Hawkes Bay
Works amazing. We went from window frames dripping wet to no condensation at all. Highly recommended.
Dylan, Canterbury
The whole process was really easy. From the happy helpful salesman, to the super efficient installers. Loving the system, thanks again. I would recommend HRV to all.
Sandy, Taranaki
Easy to deal with, quick and worth it getting the system up and running properly again!! Highly recommend
Lauren, Hawkes Bay
Before HRV we had damp windows and mould on window frames and curtains every winter. Now we have dry windows and warmer air temperatures in the house with no mould. HRV provided excellent service not only on cleaning and servicing our HRV but also on our heat pump for a very reasonable fee. We often wonder how we managed before installation and will never live in a house without one now. We can not rate them high enough.
Sally, North Shore
Very professional and quick installation, excellent communication from the installer, could feel a difference from the system overnight. *edit* I have now used HRV again to get a heat pump and it is amazing, same installer who was professional and friendly. I am glad to work with this company and will always consider HRV for all my other home upgrades.
Allister, Otago