Air Conditioning
Wherever you live in New Zealand, there are some days when you just wish you could turn down the heat. At HRV we'll work with you to find the best way to cool your home that works for your family and your budget.
Book a free home assessment
Why HRV is a great choice for air conditioning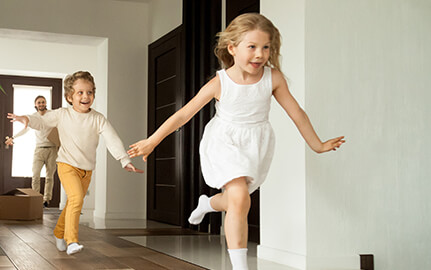 Cool one room or the whole house
At HRV you can choose Panasonic air conditioning solutions to cool just one room, several rooms or even a ducted system that will deliver cool air to every room in your home.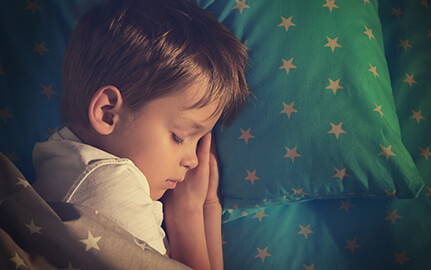 Get a cool night's sleep
An air conditioned bedroom helps you sleep comfortably – without leaving a window open to let the noise and bugs in.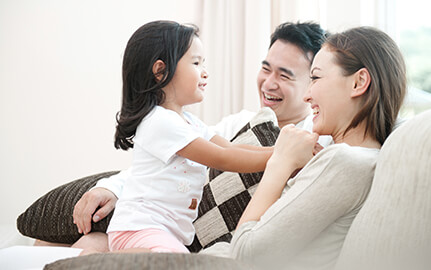 Come for the cool, stay for the warmth!
An added bonus with a Panasonic heat pump is that it can work to keep you comfortable all year round. In the summer, it works as an air conditioner. In the cooler months, just select a warmer temperature and enjoy powerful, energy-efficient heating.
All

Whole house

Single room
Cooling styles, explained.
High Wall Air Conditioning
Multi-Split Air Conditioning
High Wall Air Conditioning
A high wall unit sits up near the ceiling and blows cool air into your room. Like all of our units, it's connected to an air conditioning unit on an outside wall and you set temperature and airflow with a remote control (or smartphone app with optional wifi).
Ducted Air Conditioning
A ducted system distributes air from one central air conditioning unit to as many rooms as you want to cool, via ceiling vents in each room. Cool air is channeled through ducts in your roof space to vents in your floor or ceiling. You control the temperature in your whole home from one central control panel.
Multi-Split Air Conditioning
A multi-split system has one central outdoor unit and individual high wall units in the rooms you want to cool. You'll have individual room control supplied by remote control or optional wifi connected smartphone app.
Accessories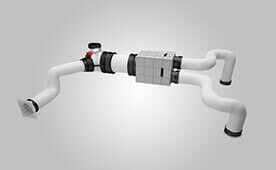 SummerKit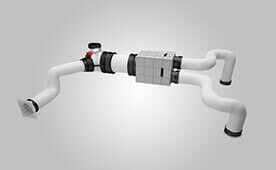 SummerKit
The HRV SummerKit draws air from the southern side of your home and delivers more ventilation, more often to keep the air moving on those hot, sticky summer nights. The HRV SummerKit is an optional add-on to your HRV Ventilation System and is compatible with most models (excluding HRV Lite).
Build a solution that's right for your home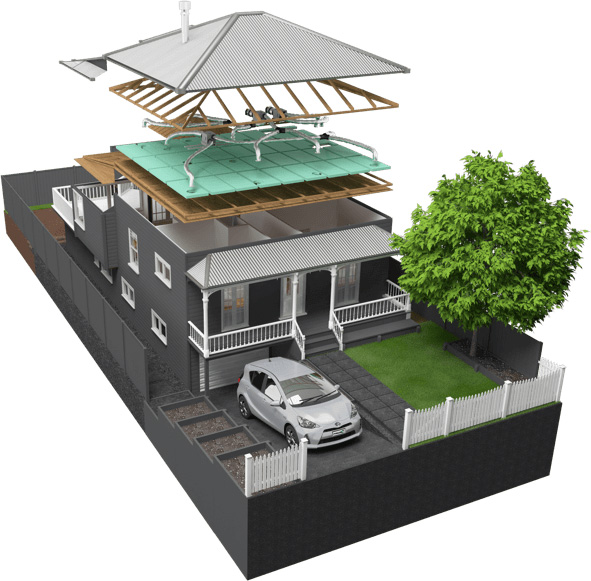 Every New Zealand home and family are different. And a solution that's awesome for Auckland might not cut it in Christchurch. Our Home Solution Generator takes just three minutes and gives you heating, cooling and ventilation options.
Get an online recommendation now
Air Conditioning & Cooling Solutions NZ | HRV New Zealand
HRV New Zealand offer air conditioning solutions. Get your free home assessment today.