Upgrade your HRV home ventilation system
If you own any model of HRV home ventilation system, congratulations and thank you! Your home is one of the first 500,000 in New Zealand to enjoy drier and more comfortable living, and your support has helped us on our journey to make sure all Kiwi families love the feeling of coming home.

Technology doesn't stand still, of course, and we're always working to improve our system.

In 2022 we introduced New Zealand to a completely new home ventilation technology: HRV AirSense™.

HRV AirSense™ is a New Zealand home ventilation system that is scientifically proven to reduce moisture,1 and helps prevent mould.

1Based on a scientific study of 15 New Zealand homes conducted by Unitec Institute of Technology (Auckland) on behalf of HRV during winter and spring 2021. Results may vary depending on design and geographic location of a home.

Visit the AirSense™ page
Why upgrade your HRV home ventilation system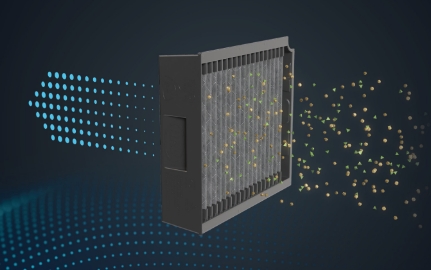 New WoolCare™ filter
Our completely redesigned New Zealand-made filter features a recycled New Zealand wool base at its core and uses five layers of filtration to reduce dust, mould spores, pollen and other allergens2, 3.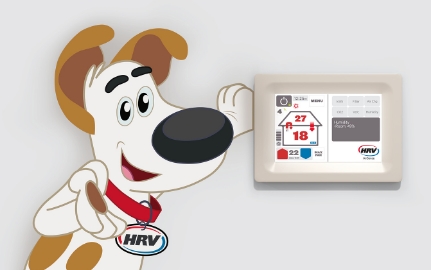 New Smart Touch controller
A simple, intuitive touch-screen control panel makes it easy to monitor and control your system4.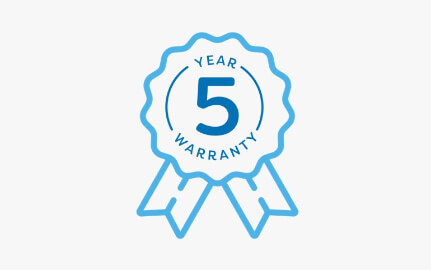 New system warranty
The peace of mind knowing that if anything* goes wrong, you're covered for 5 years.
2NanoLayr, Technical Data Sheet FilterLayrTM Pure, page 2, Filtration Activity
3NanoLayr, Technical Data Sheet FilterLayrTM Pure, page 3, Bacteria/Virus activity
4A feature of AirSense™ Essential, Essential+ and Balanced systems.
5Please refer to HRV Ventilation Product Warranty to see what our warranty covers.
Get the latest system at a fraction of the new system cost
When we upgrade your HRV home ventilation system to the very latest model we re-use your existing ducting and vents but change everything else. So you'll get all the benefits of a new system at a much lower price.

Moving to HRV AirSense™ gives you even greater efficiency, thanks to the latest German-made motor, new aerodynamic fan casing and redesigned ducting. It also adds a new level of control and insight, thanks to its Smart Touch controller and smartphone app.
Talk to us about upgrading