Ventilation
An HRV home ventilation system fills your home with drier, filtered air and is great for reducing moisture levels in your home (that cause pesky condensation) – and reducing the conditions mould and mildew need to grow. Drier air is quicker and more efficient to heat too.

HRV might not be right for all homes. Book a free home assessment to find out if it's right for you.
Book a free home assessment
HRV home ventilation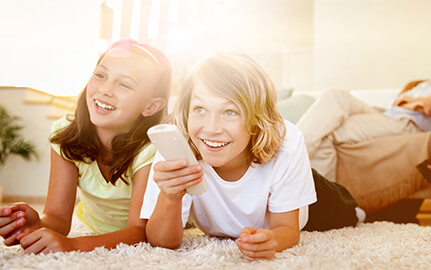 A home that's easier to heat
Drier air takes less energy to heat and is quicker to warm up. So whatever sort of home heating you have, adding an HRV home ventilation system will make it more efficient to heat and help make your home feel more comfortable.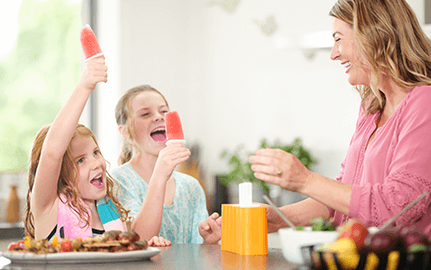 Get fresh with SummerKit
Summer at your place is looking even fresher when you upgrade your HRV home ventilation system with an HRV SummerKit. This awesome add-on brings often cooler air from the south side of your house to give you and your family more freshness when you need it most. The SummerKit will also keep you cool on those warm, sticky nights.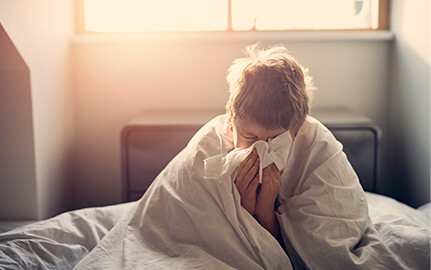 Good news for allergy sufferers
HRV home ventilation systems* feature nanofibre filtration technology that helps to improve your home's indoor air quality by filtering most of the common airborne asthma and allergies triggers from the incoming vented air.

*Excluding HRV Lite
Let's find the right system for you whether
it's a 100 year old villa or a modern new home
Medium
Medium
2-3 bedroom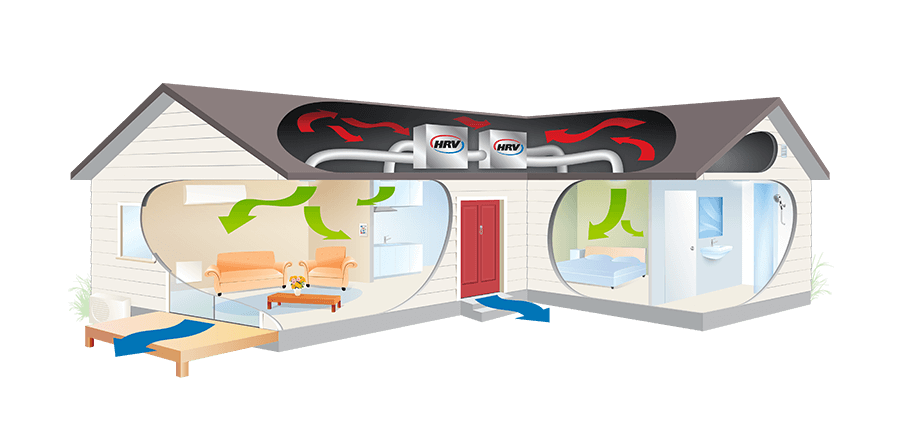 Product
HRV Core Ventilation System Medium
In this package
1x Core Ventilation system (medium)
The Arizona 4 home ventilation system is suitable for a medium house (e.g. one living room and 3 bedrooms). Your system will be custom designed to suit your home and deliver up to 3 air changes per hour via diffusers in the bedroom and living areas. Every HRV home ventilation system features a German made fan, an F8 filter with Seta nanofibre filtration technology and a touchscreen control system.

Everyday activities like cooking dinner and washing clothes contribute to the moisture content of the home. HRV is a whole home ventilation system to reduce the accumulation of moisture within your home and provide a constant supply of filtered air. Drier air also helps improve the efficiency of heating products. The HRV ventilation system features nanofibre filtration technology that helps to improve your home's indoor air quality by filtering most of the common airborne asthma and allergy triggers from the incoming air.

When an HRV system might not be right for your home

Every home is different and in some circumstances an HRV ventilation system might not be right for you. Here are some examples:

- If your house doesn't have a roof cavity

- If the roof cavity is not accessible

- If your home experiences excess moisture in the roof cavity or sub-floor

- If there are holes in the roof or ceiling

- If existing extraction fans or rangehoods are vented into the roof cavity

Book a free home assessment to see if HRV ventilation is suitable for your home.
Book a free home assessment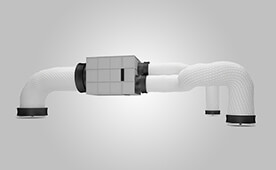 Heat Transfer Kit
In winter, some people choose to only heat some areas of the home – often meaning warm living areas but cold bedrooms! The HRV Heat Transfer Kit helps with this problem by using its centrifugal fans to push warmer air generated from a large heat source, i.e. a fireplace, into other areas of your home, balancing the temperature throughout. The HRV Heat Transfer Kit is compatible with our Next Gen Ventilation Systems.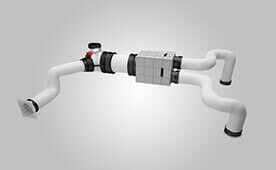 SummerKit
The HRV SummerKit draws air from the southern side of your home and delivers more ventilation, more often to keep the air moving on those hot, sticky summer nights. The HRV SummerKit is an optional add-on to your HRV Ventilation System and is compatible with most models (excluding HRV Lite).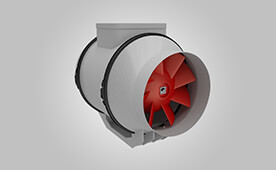 Vortex extractor fan
If your bathroom or laundry needs some extra moisture removal oomph, a Vortex extractor fan could be a great option. The Vortex extractor fan can be installed in the ceiling and is ventilated outside to help reduce moisture in your bathroom or laundry. A Vortex extractor fan can also be paired with an optional HRV IntelliSwitch which is an automatic timer to allow your extractor to do its job and then automatically switch itself off, even when you've left for work.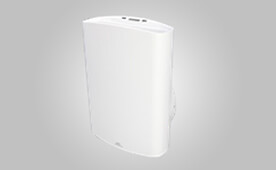 Sonair ventilation
Our Sonair system is designed to provide filtered air to single rooms within homes and apartments that don't have a roof cavity. Your Sonair unit is wall mounted and offers a single-room ventilation option.
Build a solution that's right for your home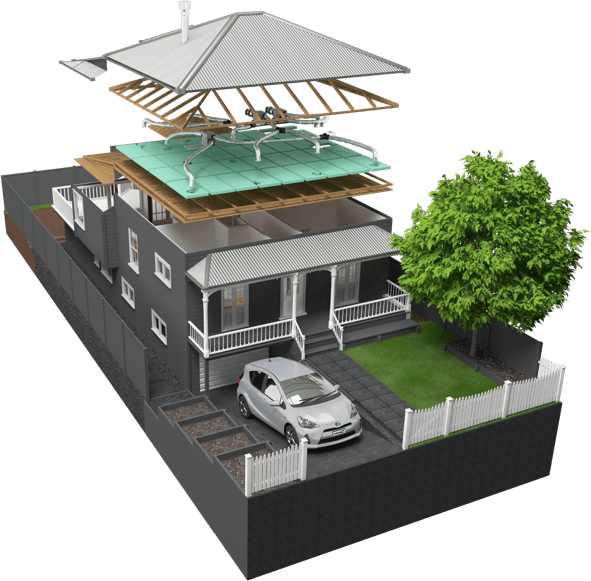 Every New Zealand home and family are different. And a solution that's awesome for Auckland might not cut it in Christchurch. Our Home Solution Generator takes just three minutes and gives you heating, cooling and ventilation options.
Get an online recommendation now
NZ's Leading Home Ventilation System | HRV New Zealand
HRV New Zealand are a leading home ventilation system provider. Get your free home assessment today.