Expert EV charger installation
Book your assessment now
Book now
New Zealand's nationwide EV charger installer
Choosing an electric vehicle is a great way to reduce your travel bill and help the planet at the same time. Your home charger is an important part of your EV solution, so you can trust HRV to install your charger safely, professionally and reliably.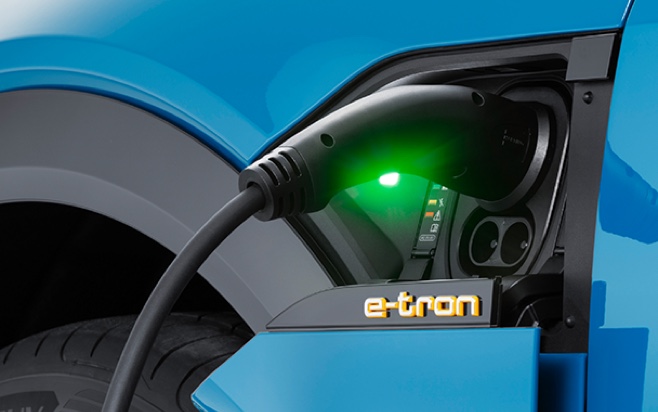 New Zealand's nationwide electric vehicle charger installers.
HRV's nationwide team can come to you and tailor a charger installation that's right for your home and your new EV.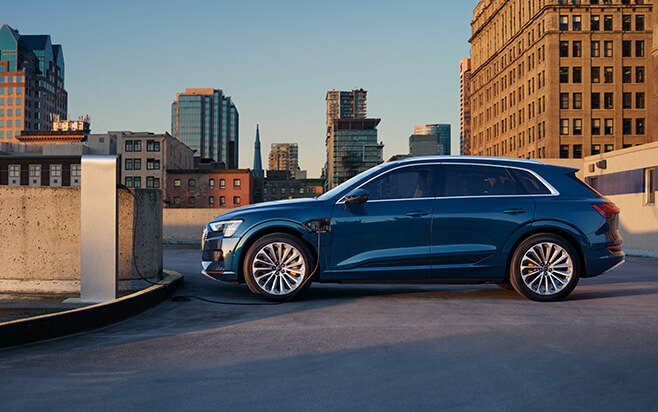 Trusted installers for Audi and Porsche New Zealand.
HRV's EV charger service is recommended by leading vehicle manufacturers including Audi, Porsche and Jaguar – and we can install chargers for any make of vehicle.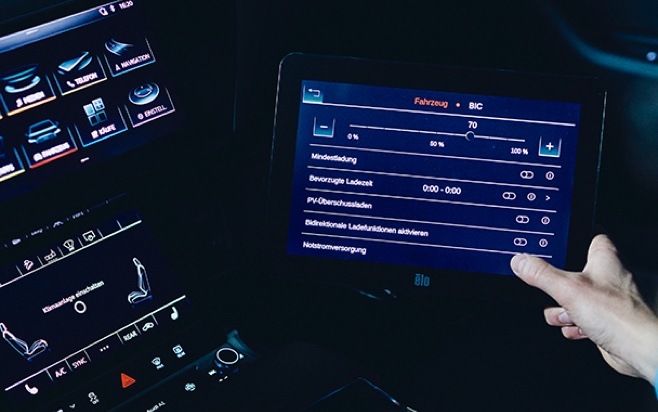 Fully qualified and trained electricians.
From the first phone call to plugging in your new car, the dedicated HRV team manages every step of the process. That's why we're proud to offer a standard 5 year guarantee on installation.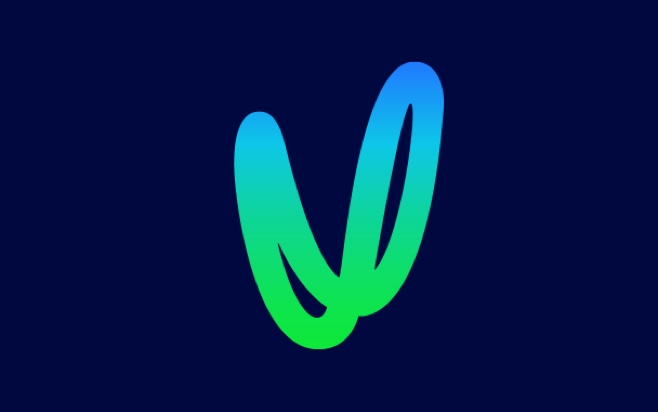 Powered by Vector.
HRV is part of the Vector Group – one of New Zealand's biggest infrastructure companies and experts in the safe, reliable supply of electricity.
Get set up in 4 simple steps:
1. Home assessment
An EV charger home assessment is important to identify your home's electrical infrastructure, the best orientation of the EV charger and the extra available capacity of your electrical supply. This service will be carried out by a licensed HRV electrician.
2. Report and installation quote
Your Sales and Customer Service Coordinator will provide a summary report including an installation quote based on your home assessment. The report will detail the available capacity of your home, installation options and a quote to carry out an installation. Take some time to review the report and decide on the installation option that works best for you – in some circumstances the next steps may differ.
3. EV charger installation
HRV has a long and strong reputation of respecting the homes of their customers, so you can enjoy peace of mind knowing we will look after your home as if it were our own. A licensed HRV electrician will install, test and certify the safe operation of your EV charger. Before we leave, we will talk you through everything you need to know about the safe operation of your EV charger and answer any questions you may have.
4. Customer service and maintenance
If you have any questions or issues, our dedicated coordinator is just a phone call away on 0800 768 123 or you can email us at EVSupport@HRV.co.nz. The FAQ section at the bottom of this page has lots of useful information too.
We also provide an inspection, test and tag service which is recommended on an annual basis by Worksafe New Zealand. (This is at an additional cost – please ask for details when you get in touch.)
Home EV charging:
What you need to know
If you're considering buying an electrical vehicle, how and where to charge it is a big part of that decision.
Public EV charging stations – some of them are free to use – are springing up all over New Zealand, making longer journeys practical for electric vehicle owners. Many workplaces and shopping malls also have EV charging points available for around-town top-ups.
But for most electric vehicle owners, charging at home will be the preferred way they power their electric vehicles. That means as well as buying an electric vehicle you'll need a home charging unit, which needs to be safely and professionally installed.
That's where HRV's nationwide team of EV charger installers comes in. Once you've bought your new or used electric vehicle and charger unit, talk to us.
We will visit your home, assess its current electricity use and excess capacity (if any) to work out whether your electricity supply needs to be upgraded. This will depend on a range of factors, including whether you've already got three phase power (some home workshop owners will have this) and whether you're looking to charge a small car or a larger SUV.
We'll also discuss the best place to locate your charger unit, indoors or outdoors.
Based on all that, we'll supply you with a comprehensive quote, then manage every step of your installation right up to the moment you plug in your new EV.
Where to install your EV charger
If you'll be keeping your new electric vehicle in your garage, then an inside wall-mounted charger will usually be the best solution. Outdoor options are available too though, to suit carport or driveway installations. Our installer will work out the best approach during your home assessment.
Charging safely
While it's charging your car, your home electric vehicle charger will draw more current than any other appliance in your house. Like anything that uses electricity, safety is extremely important.
The key is to make sure your charger is installed by a licensed electrician who is experienced with electric vehicle chargers. When your installation is finished, you will receive a copy of the Certificate of Compliance as your guarantee that the work has been done in accordance with all applicable safety standards. And, of course, read the instructions! For maximum safety and to maximise the life and performance of your electric vehicle, spend some time reading the documentation that came with your car and its charger.
Finally, if you were wondering about a DIY EV charger installation – don't! It's dangerous and, unless you're a licensed electrician, illegal.
Faq's
Cost
How much does it cost to charge an electric vehicle?
If you drive an average of 25-30km a day (like most Kiwis), the cost of charging an EV is equivalent to paying 30c per litre for petrol1. You can charge your EV while you sleep for about $3.00 per 100km, depending on the model and your electricity retail plan. A fast charge can cost up to $10 for 100km, and takes about 20 minutes.

1 Source: Meridian Energy Website
Is charging an electric car cheaper than petrol?
Charging an EV costs the equivalent of around $0.30 per litre of petrol – which is where some substantial savings can be made. The Ministry of Transport estimates the average car in New Zealand travels around 11,500 kilometres per year.
How much does it cost to fit an EV charger?
This will vary depending on your electrical infrastructure, location of the charger and the current capacity at your house. A home assessment by our licensed electrician will answer these questions and provide a full quote.
Charging
Can I charge my EV at home?
Unlike owning a conventional petrol car, you can "refill" your electric vehicle at home – just pull into your garage and plug it in. Owners generally prefer to install an EV wall charger which provides a quicker charge. A standard outlet can be used in some circumstances (a home assessment will confirm this) but it takes longer to fully charge.
Do electric vehicles lose charge when parked?
Electric vehicles can handle extended periods of inactivity very well, even better than combustion-powered engines, as there are fewer moving parts and perishable items like fan belts and radiator hoses to worry about.
Should I charge my electric vehicle every night?
It's not necessary to charge every night unless you're driving enough to use up most of your battery's charge during the day. However most people do plug in their vehicles each night to top up. Some vehicle models have onboard tools where you can auto set the charger to start and end at designated times.
Should I charge my EV to 100%?
There's no need to charge to 100% consistently, unless you need to rely on the entire driving range of your vehicle. Staying between 20% and 80% battery capacity will leave you with plenty of driving miles and be gentle on the battery.
How long does it take to charge an electric car at home?
The time it takes to charge an electric car from empty varies significantly from a couple of hours to 12 hours or more. This depends on the size of the battery and the speed of the charging point. A typical electric car (60kWh battery) takes just under 8 hours to charge from empty to full with a 7kW charging point.
Is it bad to leave your electric car plugged in?
It's completely safe to leave an electric vehicle charging (or plugged in) overnight. In fact, charging at night could allow you to take advantage of cheaper off-peak electrical rates (if included in your electricity retailer's plan). It's also an effective way of managing your home's power consumption if there is a risk of tripping due to limited power capacity.
Other
When do I need more ½ hourly data?
In some circumstances when you are using excess to your available capacity and wish to have an EV installed, you can request half hourly data from your power supplier. A home assessment will determine this and our electrician would make this recommendation as it more accurately provides the actual consumption within your home.
What happens if an electric car runs out of charge?
Naturally, you'd try to avoid this happening, but if it does you would manage it the same way as if you ran out of fuel. Roadside services (e.g., AA if you're a member) would tow your electric vehicle to the nearest charging station.
How can I charge an electric car without a garage?
Our electrician can install a hardwired outdoor EV charging station. This can be attached to either an external wall or a freestanding pole and is weather proof except for extreme situations like water blasting or natural disasters.