Panasonic NanoeX Air Con Cashback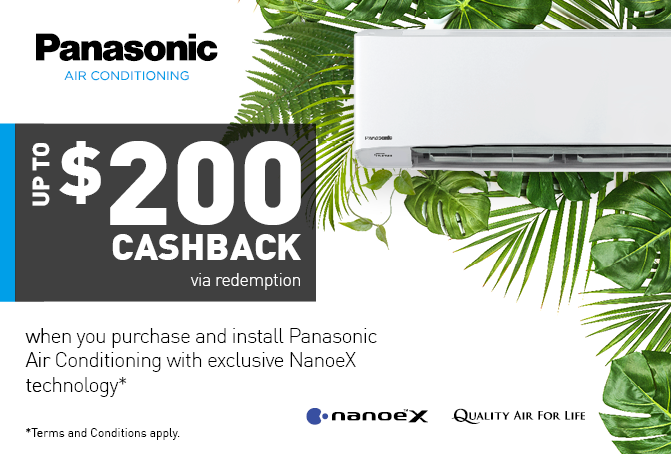 Purchase a selected Panasonic Air Conditioning with NanoeX technology from participating retailers between 26th March 2021 and 14th May 2021 to be eligible to receive up to $200 Cashback via redemption! Terms and Conditions apply*

Entry is via https://www.panasonic.co.nz/promotions/panasonic-nanoex-air-con-cashback

All redemptions must be received before 11.59pm on 14th May 2021. Redemptions received after this date will NOT be eligible for entry (there will be no exceptions made in this regard).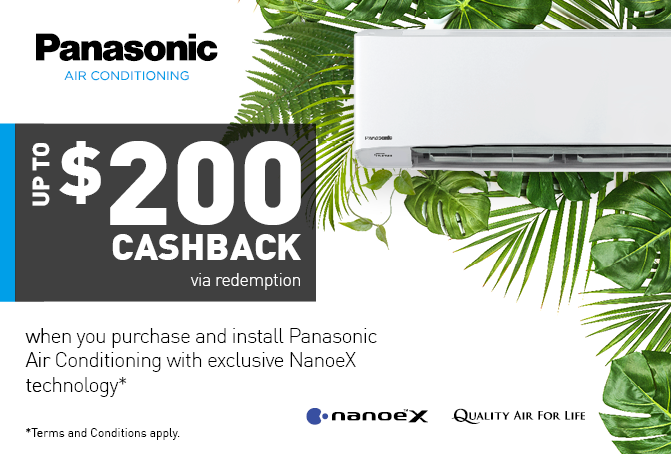 Panasonic NanoeX Air Con Cashback