This offer cannot be used in conjunction with any other offer or discounts.
To be eligible, a rental property must purchase across the following: Ventilation, Extraction and/or Heat.
This offer is applicable to rental properties only.
Your HRV sales consultant, at the appointment, will be able to provide you accurate figures on what you save by purchasing a Rental Bundle.
Standard installation costs are included in the RRP price. Additional installation costs may apply following an in-home assessment. We will always agree any additional costs with you prior to work beginning.
Cristal Air International Limited. (HRV) will, to the best of their abilities, advise and install the necessary products in line to meeting the Healthy Homes Standard. However, Cristal Air International. will not be liable in any circumstance if the property is deemed to not meet the standard due to other issues that are outside of the products installed by Cristal Air International staff.
Cristal Air International Limited reserve the right to assess the property in according to the Healthy Homes Standard.
The HRV Rental Bundle allows customers to mix and match to their requirements and will include, depending on requirements:

Panasonic Developer Series in 3.5kW (RZ35WKRW), 4.2kW (RZ42WKRW) or 5.0kW (RZ50WKRW) [1 corresponding indoor and outdoor unit]
Vortex extractor fan (V KIT)
Vogue Canopy Rangehood 60cm (330165)
Smoke Alarm (4 pack) (SMOKEALM4P)

Bundle availability will depend on availability of individual units included in the bundle.
Cristal Air International reserve the right to update the pricing of any rental bundle at any time deemed necessary.
Landlord solutions
Get in touch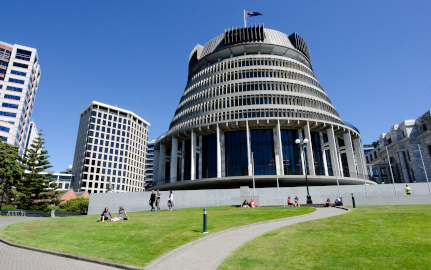 Your obligations
The Healthy Homes Standards require you to meet specific standards for heating, insulation, ventilation, moisture control and draught stopping. Existing private tenancies have until July 2024 to comply but from 1 July 2021 any new or renewed tenancies need to comply within 90 days.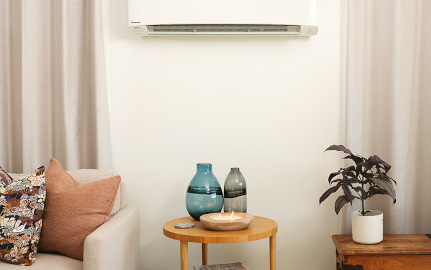 Choosing the right heat pump
The Healthy Homes Standards require you to provide a heating source for the main living area in your rental property. A heat pump is an approved heating source under the Standards, but you need to ensure its output is high enough for the area it needs to heat. We can help you choose the right model, and you can work out what you need to meet the standard.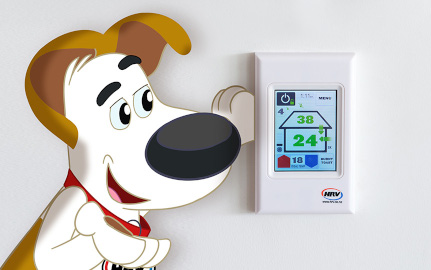 HRV home ventilation
While it's not part of the requirements of the Healthy Homes Standards, an HRV home ventilation system will give your tenants a drier living environment and reduce the mould spores, dust, pollen and other common allergens in the air they breathe. Drier air will also reduce the conditions mould needs to form – which is great news for your ceilings, walls and curtains.
New Zealand's landlords perform a vital role in providing a safe, healthy place for families to live.
As the Healthy Homes Standards come into force, not providing a well-ventilated, warm home could land you a fine of up to $4,000 (usually paid to the tenant).

At HRV we understand what rental properties need and can help landlords by recommending and installing heat pumps, range hoods and bathroom extractor fans.
Healthy Homes Standard
How we can help
Ventilation
Vortex bathroom extractor fan
Kitchen range hood
Heating
Heat pumps
| Optional ways to reduce moisture | How we can help |
| --- | --- |
| Whole Home Mechanical Ventilation | HRV home ventilation |
A special deal for landlords*
Right now, to make complying with the new standards even easier, we're offering these great landlords-only bundle deals, covering heating, extraction and even fire alarms:

Good news: whether your property needs a 3.5, 4.2 or 5.0kW heat pump you'll pay the same hot price.
Panasonic
Developer Series
3.5kW (RZ35WKRW), 4.2kW (RZ42WKRW) or 5.0kW (RZ50WKRW)
Canopy
Rangehood
600mm
(330165)
Fire
Alarm
(4 pack)
(SMOKEALM4P)
RRP
(incl.)
Bundle Terms and Conditions Apply*
Book your free assessment
What makes HRV the best choice?
At HRV we understand the special needs of landlords and have a dedicated team to help you meet the new Standards. Leave it to us and we'll manage the whole thing – once you've signed off your quote you can consider it done! Our heat pumps and installation are guaranteed for five years and we're here for the long haul. Unlike some installers we've been in business since 2003, are owned by one of NZ's largest infrastructure companies Vector, and cover every corner of the country.

We have the right heat pumps and extractor fans to help you meet the legislation

We have quality installers nationwide for a job you can count on

We provide after-sales service to ensure your heat pump performs at its best

We have finance offers to make meeting the standards easy

We have over 17 years' experience in making Kiwi homes more comfortable

We are powered by Vector – one of New Zealand's biggest infrastructure companies
Our dedicated landlord team is a one-stop shop with experts to manage every step from initial consultation to after-sales service. We know the new rules inside-out so can take away the pain of making sure you're compliant – we can even deal directly with your tenants. Best of all, dealing with HRV means just one person to talk to for your heat pump, bathroom extractor and kitchen range hood. Easy!

Send us your completed Rental Health Checklist and we can come out and give you a home assessment and supply you with a competitive quote– email us at hrvpm@hrv.co.nz or just call us on 0800 785 123.
Frequently ask questions
Do you provide after-sales service?
Absolutely! Your heat pump or home ventilation system may need regular service to comply with the manufacturer's warranty conditions. HRV has been servicing everything we install since we opened for business in 2003 – we're here for you!
My rental property already has a heat pump – will that comply?
It depends on when it was installed and what its capacity is. You can check the detail here or ask one of our dedicated team for advice.
What do I need to know before buying a heat pump?
The Healthy Homes Standards are very clear on the minimum heating capacity needed in a rental property's living area and any new heat pump must meet that specification. The requirement is based on the size of the living area, type of insulation and other factors. You can check by using this calculator.
When do I need to meet the Standards by?
You can find full details of the timeline here but new and renewed tenancies will have 90 days to meet the standards after 1 July 2021.
Who can I talk to about meeting the Standards?
HRV's dedicated landlord team is your one-stop shop. We can help you meet the ventilation and heating parts of the Healthy Homes Standards and manage every step from the first phone call to after sales service.
Will an HRV home ventilation system help meet the Standards?
Unfortunately, HRV home ventilation isn't mentioned in the ventilation Standard but we're working to change that. However as a landlord we think it's a great investment in providing a comfortable, drier living environment for your tenants and reducing moisture and mould inside your property.