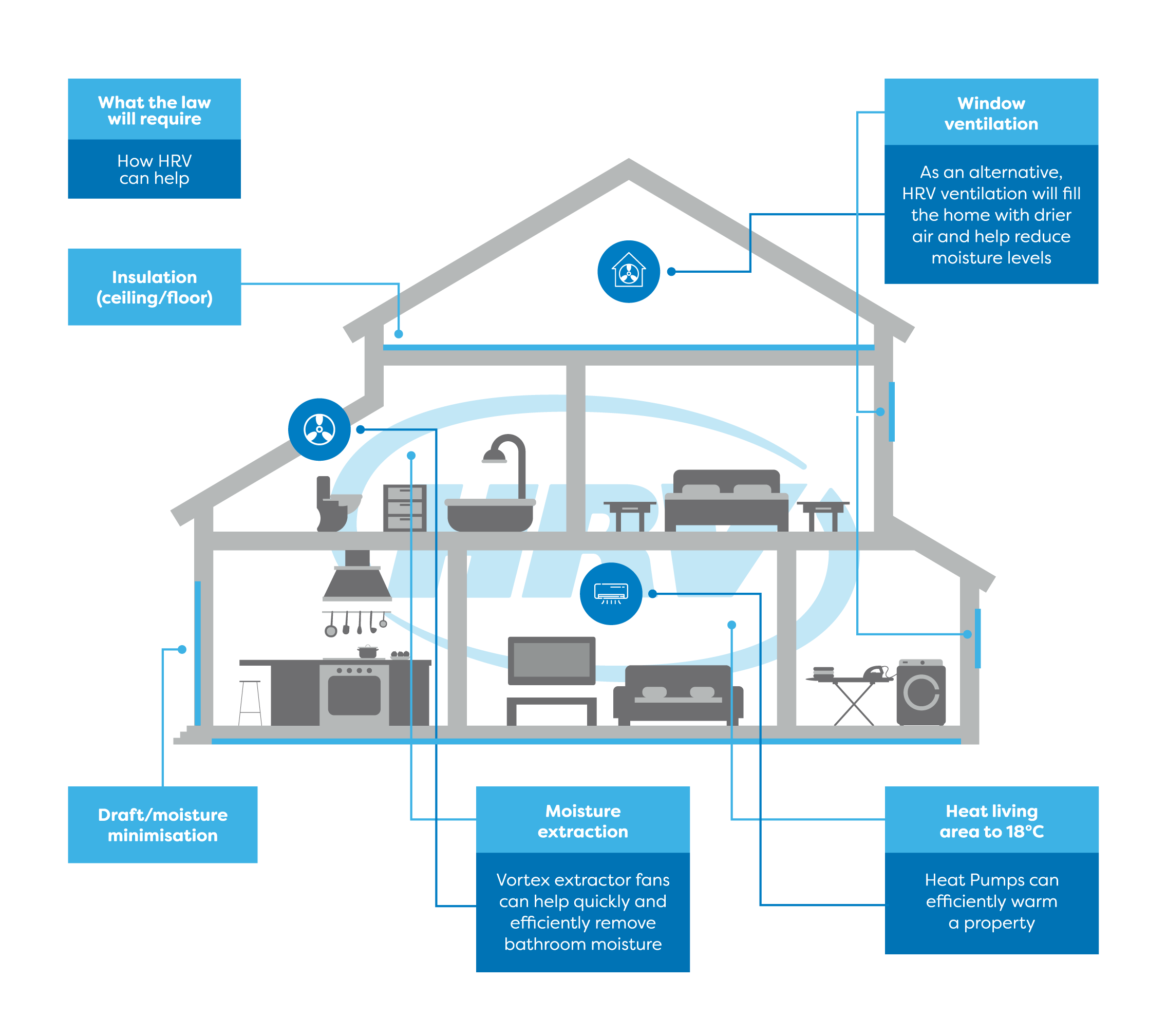 Landlord or Property Manager?
We can help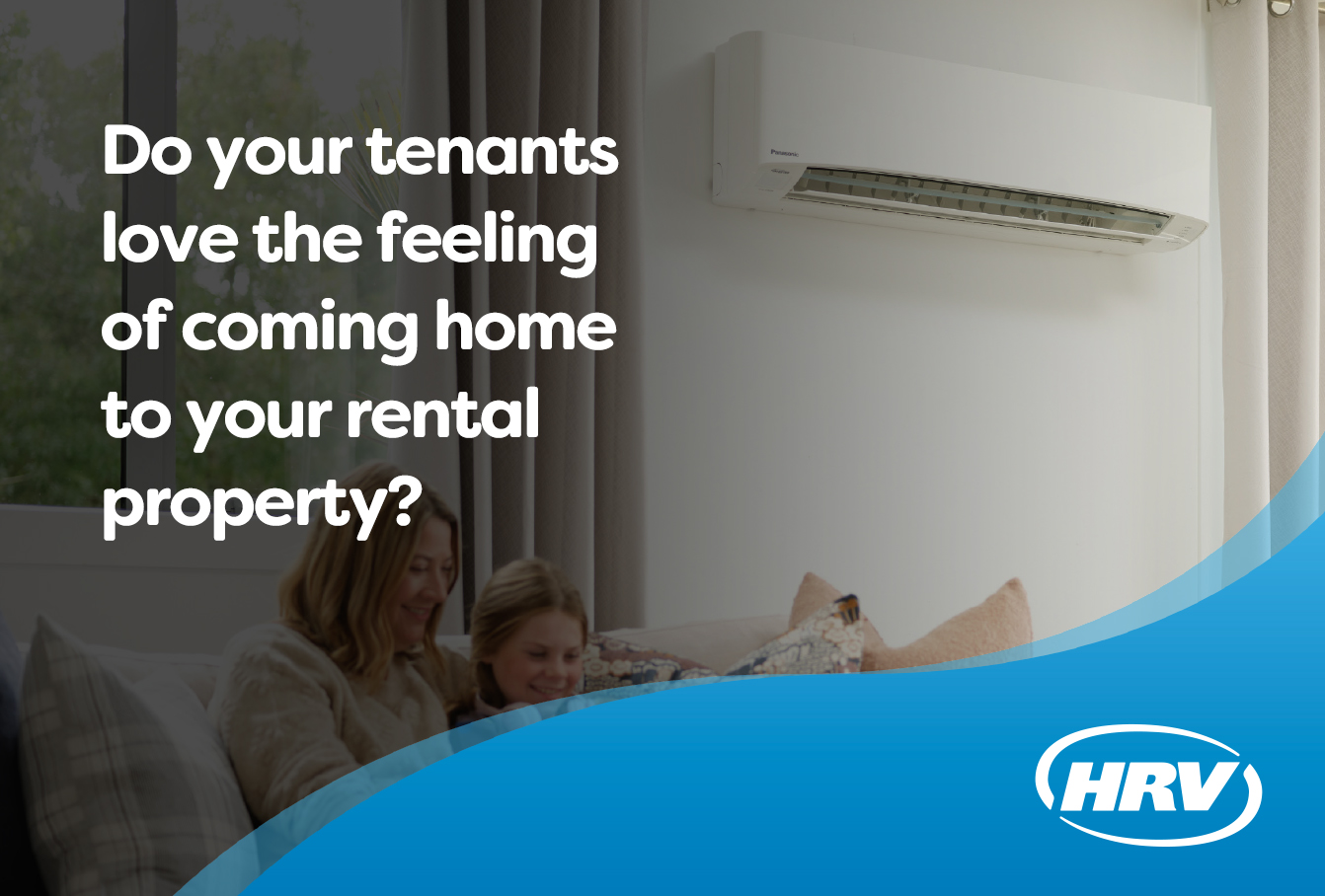 HRV can help create a healthier rental property and help make sure you meet some of your legal obligations.
At HRV we believe everyone should love the feeling of coming home – and that includes people living in New Zealand's 550,000+ rental properties.
The government believes that too, and from 1 July 2021 the Healthy Homes Legislation will mean landlords have a legal responsibility to provide a warm, dry, healthy home.
Need to know the heating requirements for the living room in your rental property? Use this handy heating assessment tool.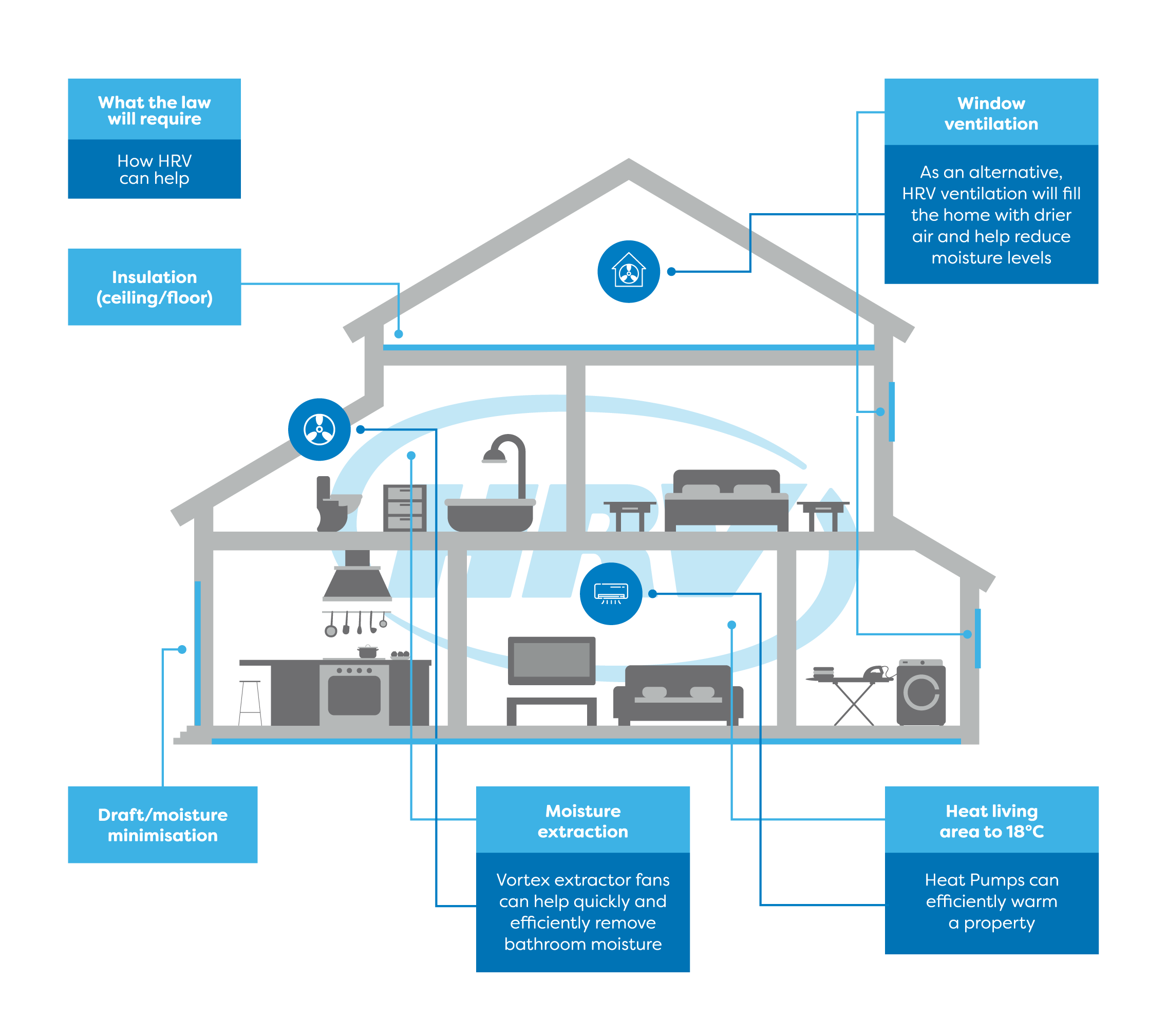 Why HRV?
Ventilation + heating = win win
Drier air is quicker to heat and requires less energy to get to a given temperature. So combining an HRV home ventilation system with a heating source such as a Panasonic heat pump can be a great way to help create a healthy home.
500,000 New Zealanders and counting
We've helped landlords and property managers across New Zealand create healthier homes for their tenants. Today, over half a million New Zealanders come home to HRV.
HRV service every step of the way
Landlords and property managers want life to be simple. So with HRV heating, extraction and ventilation you deal with the same company from the first phonecall to installation and after-sales service. Easy!
Unique fibre filtration
HRV Home Ventilation systems feature unique fibre filtration developed specifically for New Zealand conditions. That means less pollen and other common allergy triggers entering the home and it's why we're the only home ventilation company to carry the Sensitive Choice mark.
Powered by Vector
HRV is part of the Vector Group – one of New Zealand's biggest infrastructure companies and leaders in creating a new energy future.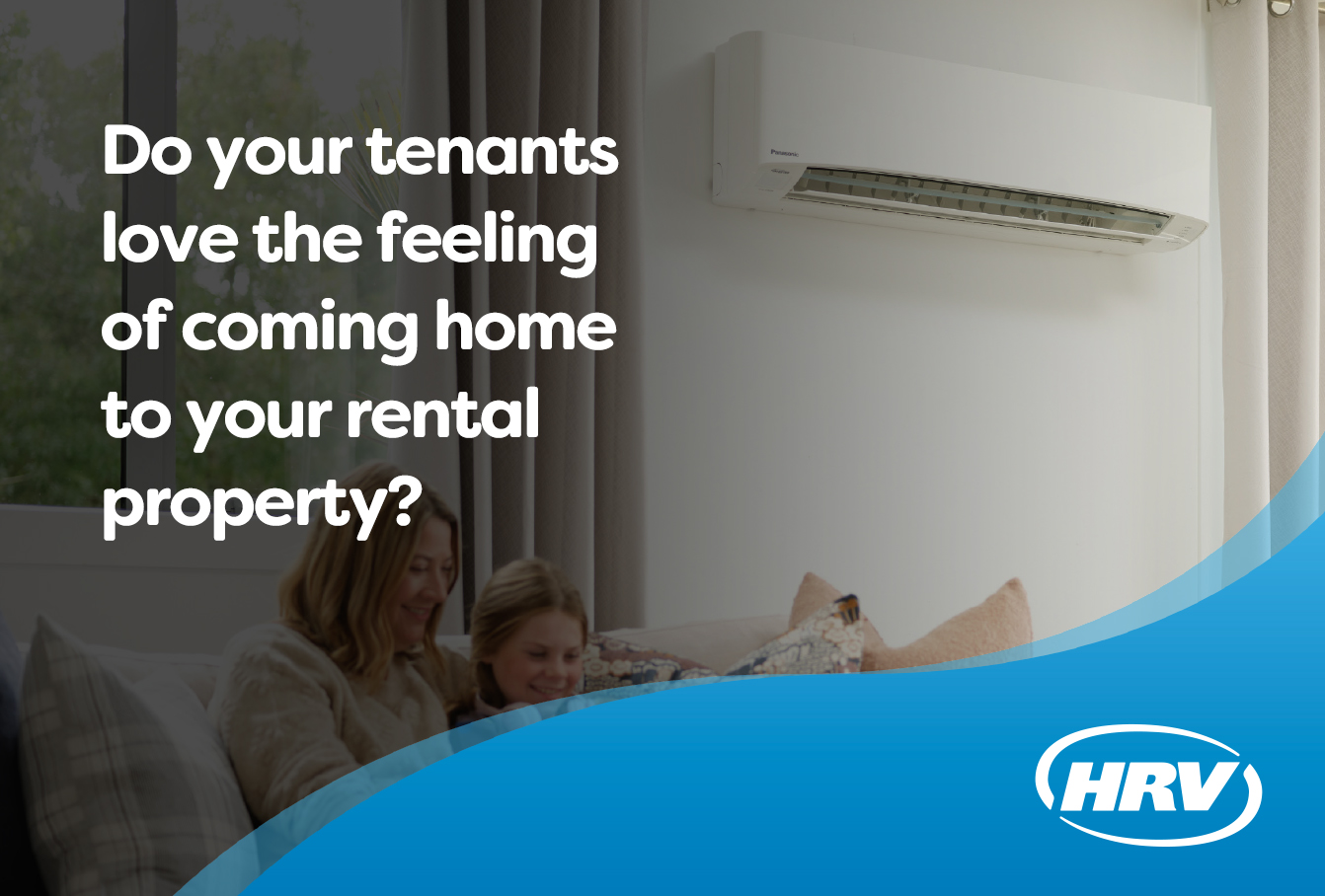 Landlords / Property Management | HRV New Zealand