Get summer ready with HRV
Why choose HRV?
Over half a million kiwis come home to HRV
Since we started back in 2003 we've helped more than 500,000 kiwis from one end of New Zealand to the other love the feeling of coming home. Starting with HRV home ventilation, we can now help with heat pumps for warming and cooling, bathroom extractor fans and easy to use panel heaters.
HRV service every step of the way
From the friendly person you talk to on the phone to the trained technician who installs and services your system, everyone you deal with is committed to deliver the same high standard of HRV service. It's how we make sure every one of our customers gets a service experience they love – and why so many people recommend us to their friends.
Unique fibre filtration
HRV home ventilation systems filter the air you and your family breathe through our F8 filter with a novel nanofibre technology, FilterLayr™* manufactured by NanoLayr before it makes it into your living areas. That means less dust, mould spores and allergy triggers like pollen. It's also why we're Sensitive Choice and Allergy NZ approved.

*HRV premium system only. HRV Lite systems feature an F7 filter.
HRV is powered by Vector
Since 2017 HRV has been part of the Vector Limited group, the company that supplies Auckland with electricity. So when you're dealing with HRV, you know we've got the backing of one of New Zealand's largest engineering and infrastructure companies.
Interested to know what we'd recommend for your home?
Book a free home assessment
Reviews
Testimonials
Fabulous service, very friendly installation men who provided great information about the product, fast and efficient!
Ayla, Wellington - August 2021
Awesome service and product. Happy with the outcome. Highly recommended.
Dennis, Wellington - September 2021
Technician was very professional and took the time to explain the correct use of the system which had never really been done by previous serviceman. he was also very prompt.
Wendy, Manawatu - August 2021
I have the water filter and HRV and I'm very pleased with the products as well as the service provided by HRV.
Jiljane, Canterbury - August 2021
Great service. Super efficient. Fantastic communication.
Georgina, Bay of Plenty - September 2021
From start to finish has been a great experience. Brad was FABULOUS, and very patient. Thank you HRV!
Tracey, Canterbury - September 2021
The technician who visited was very thorough, polite and knowledgeable on what he was doing. Very respectful to my family and house around safety and personal protective gear. Very happy with the service received.
Angela, Manawatu- September 2021
Excellent all round service. Cannot fault it. Thank you.
Karene, BOP- September 2021
I shopped around and compared prices of home ventilation systems... I eventually decided on HRV... it was clear why HRV had the best systems and service so it was an easy decision. The installation went smoothly and it was done in a few hours. I'm a happy customer.
Joseph, East Auckland - July 2021
Good work and it is brilliant. Massive difference after the filter is changed. Fresher air and less condensation.
Ruby, Otago - July 2021
Better than I ever expected, good price less than I was thinking, all questions answered and explained and options offered, on time and fast, results well a warm dry house that takes a whole lot less time to heat,. We had a vortex fan put in the bathroom, HRV system, an heat transfer, thanks much HRV.
Daniel, Nelson - July 2021
Very happy with the service, turned up on time. Since the filters were replaced and we upgraded to the latest control panel. The system is running brilliantly. Since serviced we do not have any condensation on the windows. The new control panel's so easy to use, should have upgraded ages ago.
Dave, Hawkes Bay - July 2021
Works amazing. We went from window frames dripping wet to no condensation at all. Highly recommended.
Dylan, Canterbury - July 2021
The whole process was really easy. From the happy helpful salesman, to the super efficient installers. Loving the system, thanks again. I would recommend HRV to all.
Sandy, Taranaki - July 2021
Easy to deal with, quick and worth it getting the system up and running properly again!! Highly recommend
Lauren, Hawkes Bay - July 2021
Before HRV we had damp windows and mould on window frames and curtains every winter. Now we have dry windows and warmer air temperatures in the house with no mould. HRV provided excellent service not only on cleaning and servicing our HRV but also on our heat pump for a very reasonable fee. We often wonder how we managed before installation and will never live in a house without one now. We can not rate them high enough.
Sally, North Shore - July 2021
Very professional and quick installation, excellent communication from the installer, could feel a difference from the system overnight. *edit* I have now used HRV again to get a heat pump and it is amazing, same installer who was professional and friendly. I am glad to work with this company and will always consider HRV for all my other home upgrades.
Allister, Otago - July 2021
No pressure sales process. Installation was on time and hassle free. We are extremely happy with the product and our interaction with all HRV people. Highly recommend it!
Sean, Northland - July 2021
We recently had an HRV ventilation system installed and we're very happy with the whole process. The initial consultation was friendly without being pushy and we were very pleased with the professionalism of the installer. A totally stress free experience and the finished product has made a big difference to the condensation levels in the house. We could not be happier with the service. Big thumbs up!
Stephanie, Northland – June 2021
Your team was great and what a difference to our home. No condensation and home feels so fresh. Thank you.
Dave, Canterbury – June 2021
Great service, friendly sales who followed up and kept us updated. Friendly install team. Overall excellent service and would definitely recommend.
Sharon, Canterbury – June 2021
From my initial phone call to HRV, to my zoom meeting with Sam in Dunedin to discuss our needs and what the best option was for our home, through the quotation and installation process done by John, I was super impressed. They were professional the whole way through and to top it off.... we have no more condensation!!
Sarah, Otago – June 2021
Build a solution that's right for your home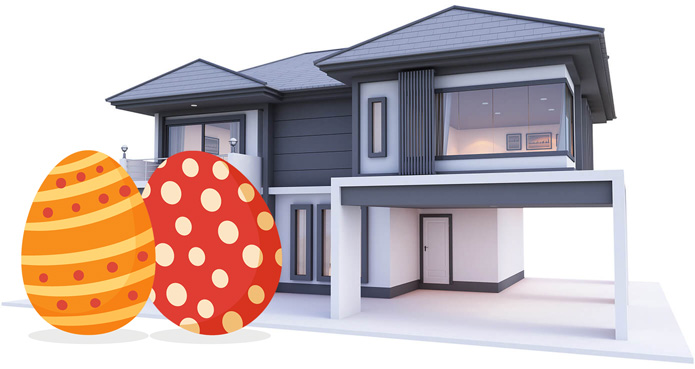 Every New Zealand home and family are different. And a solution that's awesome for Auckland might not cut it in Christchurch. Our Home Solution Generator takes just three minutes and gives you heating, cooling and ventilation options.
Get an online recommendation now
Love the feeling of coming home, all year round
Ventilation Systems, Heat Pumps | HRV New Zealand
HRV New Zealand offer home ventilation systems, heating, heat pumps and more. Get your free home assessment today.