The AirSense™ Range
After helping 500,000 New Zealanders love the feeling of coming home, we know that every home is different! That's why we offer a range of home ventilation choices. From HRV AirSense™ Essential, to our fully-featured HRV AirSense™ Balanced+ system, there's sure to be an HRV home ventilation system to suit you.
Explore the range
Book a free home assessment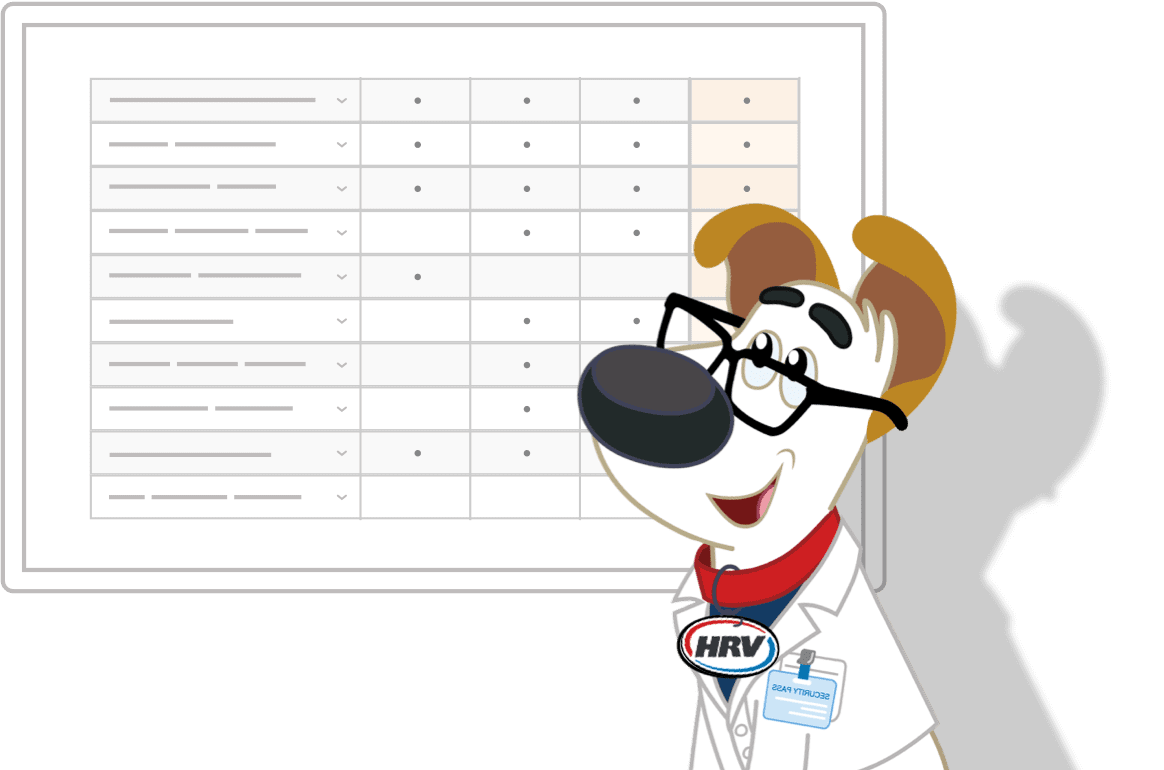 Experience HRV AirSense™ home ventilation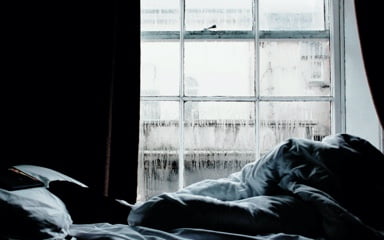 Moisture reduction reinvented
HRV AirSense™ is a New Zealand home ventilation system that is scientifically proven to reduce moisture,1 and helps prevent mould. We've re-engineered our market-leading technology to deliver drier air more efficiently to every room in your home, driving out stale damp air and keeping things fresh all year round.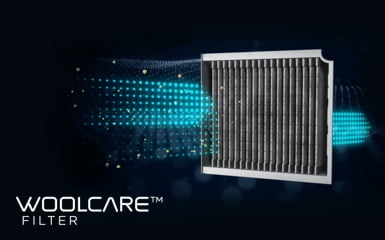 Filtration reinvented
Our all-new AirSense™ WoolCare™ filter was developed for HRV by our partner NanoLayr. It features five functional layers of protection: a deep-pleated layer of recycled New Zealand wool, polypropylene pre-filter layers, FilterLayr nanofibre filtration and a carbon fabric layer.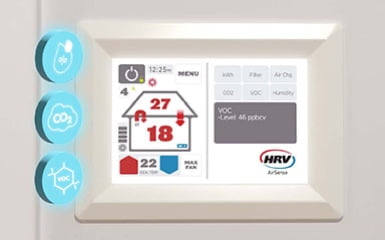 Control reinvented
The new HRV AirSense™ app and Smart Touch control panel allow full system control from your mobile phone or tablet, and display moisture, CO2, volatile organic compound (VOC) levels, and the temperature in your living area and roof space. (App and Smart Touch available with HRV AirSense™ Essential, Essential+ and Balanced.)
1Based on a scientific study of 15 New Zealand homes conducted by Unitec Institute of Technology (Auckland) on behalf of HRV during winter and spring 2021. Results may vary depending on design and geographic location of a home.
Why choose HRV?
NZ'S most trusted
We're thrilled to have been named by Reader's Digest as New Zealand's most trusted home ventilation brand for 2022. The award is 100% voted by Kiwi consumers, which makes it even more special. If you voted for us, thanks! We're proud to be helping you and more than 500,000 New Zealanders love the feeling of coming home.
HRV service every step of the way
From the friendly person you talk to on the phone to the trained technician who installs and services your system, everyone you deal with is committed to deliver the same high standard of HRV service. It's how we make sure every one of our customers gets a service experience they love – and why so many people recommend us to their friends.
Unique WoolCare™ filter
Breathe air, not nasties! Our all-new AirSense™ WoolCare™ filter was developed for HRV by our partner NanoLayr. It features five functional layers of protection, with a deep-pleated layer of recycled New Zealand wool. That means less dust, mould spores and other allergy triggers2. Our filtration is also why we're Sensitive Choice and Allergy NZ approved.
HRV is powered by Vector
Since 2017 HRV has been part of the Vector Limited group, the company that supplies Auckland with electricity. So when you're dealing with HRV, you know we've got the backing of one of New Zealand's largest engineering and infrastructure companies.
Interested to know what we'd recommend for your home?
Book a free home assessment
2NanoLayr™, Technical Data Sheet FilterLayr™ Pure, page 2, Filtration Activity
Reviews
The Bergonia family
Best long-term investment so far! Especially since we're in the midst of a pandemic, prioritising your health is a must. We have peace of mind that we have a good working ventilation system in place and we can entertain guests without opening doors and windows. Made a real difference against condensation as no more crying windows during the winter months. Kudos to the whole HRV team and highly recommended!
The Nowell family
We had HRV put in and we are so happy with it. During the colder months our house felt so much drier and warmer, and now we have a newborn baby we need the house to be warm and also the air cleaner. We wish we had done it years ago. We found dealing with HRV was great because they were very professional. Would definitely recommend HRV.

The van Eeden family
Since having HRV installed, we've noticed a great difference in ventilation around the house. It is so lovely to know that we are breathing in fresh air, especially as we are working from home a lot now. My partner and I both struggle with allergies and have noticed a significant difference having HRV has made for us.

We no longer have mould on our bathroom windows, and all our windows in the house are consistently dry. We know that by having HRV in our home, it has also added resale value as we can honestly say our home is warm and dry.

Ayla, Wellington
Fabulous service, very friendly installation men who provided great information about the product, fast and efficient!
Dennis, Wellington
Awesome service and product. Happy with the outcome. Highly recommended.
Wendy, Manawatu
Technician was very professional and took the time to explain the correct use of the system which had never really been done by previous serviceman. he was also very prompt.
Jiljane, Canterbury
I have the water filter and HRV and I'm very pleased with the products as well as the service provided by HRV.
Georgina, Bay of Plenty
Great service. Super efficient. Fantastic communication.
Tracey, Canterbury
From start to finish has been a great experience. Brad was FABULOUS, and very patient. Thank you HRV!
Angela, Manawatu
The technician who visited was very thorough, polite and knowledgeable on what he was doing. Very respectful to my family and house around safety and personal protective gear. Very happy with the service received.
Karene, BOP
Excellent all round service. Cannot fault it. Thank you.
Joseph, East Auckland
I shopped around and compared prices of home ventilation systems... I eventually decided on HRV... it was clear why HRV had the best systems and service so it was an easy decision. The installation went smoothly and it was done in a few hours. I'm a happy customer.
Ruby, Otago
Good work and it is brilliant. Massive difference after the filter is changed. Fresher air and less condensation.
Daniel, Nelson
Better than I ever expected, good price less than I was thinking, all questions answered and explained and options offered, on time and fast, results well a warm dry house that takes a whole lot less time to heat,. We had a vortex fan put in the bathroom, HRV system, an heat transfer, thanks much HRV.
Dave, Hawkes Bay
Very happy with the service, turned up on time. Since the filters were replaced and we upgraded to the latest control panel. The system is running brilliantly. Since serviced we do not have any condensation on the windows. The new control panel's so easy to use, should have upgraded ages ago.
Dylan, Canterbury
Works amazing. We went from window frames dripping wet to no condensation at all. Highly recommended.
Sandy, Taranaki
The whole process was really easy. From the happy helpful salesman, to the super efficient installers. Loving the system, thanks again. I would recommend HRV to all.
Lauren, Hawkes Bay
Easy to deal with, quick and worth it getting the system up and running properly again!! Highly recommend
Sally, North Shore
Before HRV we had damp windows and mould on window frames and curtains every winter. Now we have dry windows and warmer air temperatures in the house with no mould. HRV provided excellent service not only on cleaning and servicing our HRV but also on our heat pump for a very reasonable fee. We often wonder how we managed before installation and will never live in a house without one now. We can not rate them high enough.
Allister, Otago
Very professional and quick installation, excellent communication from the installer, could feel a difference from the system overnight. *edit* I have now used HRV again to get a heat pump and it is amazing, same installer who was professional and friendly. I am glad to work with this company and will always consider HRV for all my other home upgrades.
Build a solution that's right for your home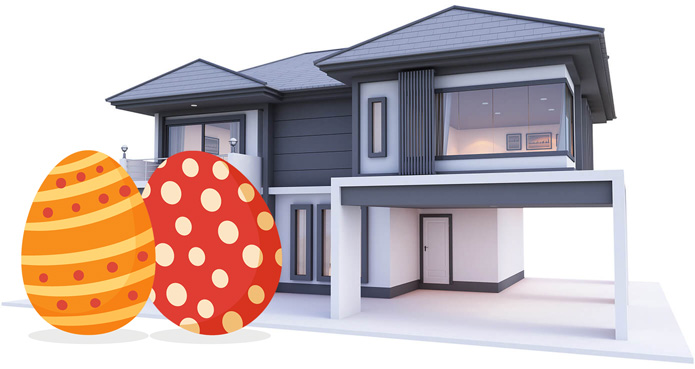 Every New Zealand home and family are different. And a solution that's awesome for Auckland might not cut it in Christchurch. Our Home Solution Generator takes just three minutes and gives you heating, cooling and ventilation options.
Get an online recommendation now
Ventilation Systems, Heat Pumps | HRV New Zealand
HRV New Zealand offer home ventilation systems, heating, heat pumps and more. Get your free home assessment today.