Seeing a heat pump in NZ homes has become commonplace and if you're looking for a heating solution then it's probably somewhere on your list of possibilities. But buying and installing a heating source is a big decision – one you'll likely only make once or twice  – so you want to make the best choice possible.
When thinking about how you want to heat your home, there's a lot to take into consideration – how quickly it heats, its efficiency, and the ease of use. And naturally, it pays to be as informed as possible before you commit. 
If you're considering how a heat pump might benefit your home, you're in the right place. Below we've outlined everything you need to know about heat pumps, heat pump installation and heat pump upkeep so that when you make your heating choice, you'll be fully informed.

What Is So Great About Heat Pumps?
The use of heat pumps in NZ homes as the primary heating method has exploded over the last two decades. And if you've never used a heat pump before you might be wondering what all the fuss is about. So why are heat pumps considered so good?
They're efficient! 
First and foremost, heat pumps are incredibly energy efficient to use. This is undoubtedly one of the heat pump's most shining qualities. Heating your home in any form can have an impact on power bills, so picking an efficient method is very important to avoid big surprises during the winter months. An energy-efficient heat pump can have a lower running cost than other methods of heating, such as wood burners, gas heaters, electric heaters and wood pellet burners.
Keep warm and stay cool
Not only are they efficient, but heat pumps are no one-trick pony. Rather than solely being a winter appliance, heat pumps can be your saviour during the hot summer months thanks to the cooling mode. If you have a heat pump in Auckland, the far North, or other areas of New Zealand that frequently experience warm, sticky weather, you're in luck! Using your heat pumps cooling mode will reverse the cycle it normally uses to heat your home and instead acts as an air conditioner.
Panasonic heat pumps operate in as low as -15 degrees celsius!
There's no denying New Zealand winters can be bitterly cold, especially for those in the South Island or central North Island. On frosty winter mornings, you want to be able to trust that you can quickly heat your home with no issue, which is what a heat pump can offer. For example, using Panasonic heat pumps in NZ winter means a reliable heating source that can work in temperatures as low as minus 15. 
Heat one room, or more
Unlike other heating methods, such as wood or wood pallet burners, heat pumps can be used in either one or multiple rooms of your house. While the living room might be the obvious choice for a heating source, for multi-story homes or homes with cooler back bedrooms, installing a ducted heat pump, or multi-split heat pump could be great ways to ensure a comfortable temperature through your whole home.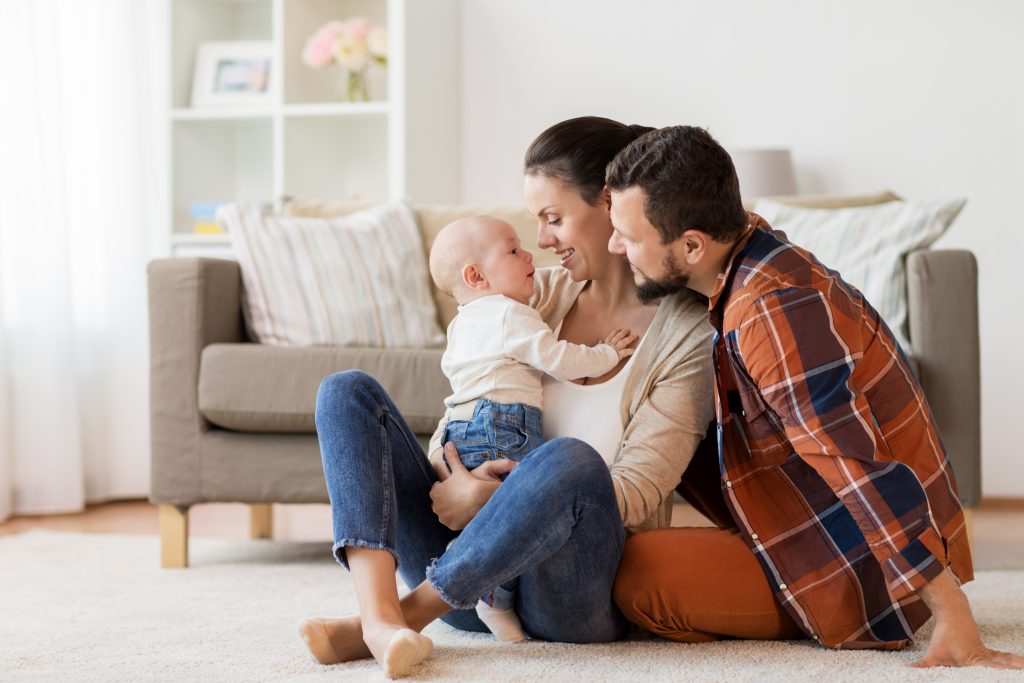 Key Factors to Consider to Ensure Your Heat Pump Runs Efficiently 
While heat pumps are efficient, the best way to use a heat pump is more than just using the right setting on the unit itself, it's also about your environment and having an adequately prepared home.
Is your home dry? 
A home that's not dry is always going to be much harder to heat. This is because heating up humid, moisture-laden air takes much more energy than heating dry air. If your home experiences dampness and has problems with moisture, it's a good idea to tackle these issues to get the most out of your heat pump. Of course, a heat pump will still work in a damp home, it just won't be anywhere near as efficient in doing so.
Is your home insulated? 
Something else that you'll want to consider before buying a heat pump is whether or not your home is insulated. Heat escapes easily from uninsulated homes, so a heat pump will have to work harder to keep your living areas consistently warm. Insulating your home can be done in stages, with the ceiling taking priority, then underfloor, and then finally the walls. You can also take other steps to keep your home warm – such as hanging good thermal curtains. All of this will help you create the perfect conditions for efficient heat pump use.
Consult a heat pump expert before you buy 
Those living in cooler areas of the country will have different needs to those in warmer regions as you'll want to make sure your heat pump model can adequately heat in colder climes. Using a heat pump that isn't powerful enough will have the unit struggling to warm your home, rendering it inefficient.
Similarly, you need to install a heat pump that is big enough for the space you want to heat. While a smaller heat pump might be fine in a bedroom, you'll want a more powerful model for an open-plan living room. Figuring this out on your own can be a little complicated, but our HRV specialists can assist when it comes time to picking your heat pump solution.
Can You Install a Heat Pump Yourself?
Speaking of HRV specialists, when you're installing a heat pump it might be tempting to go down the DIY route, but this is one area where it's best to leave it to the professionals. Heat pump installation requires both electrical and plumbing work, so it can quickly become complicated. And if the installation process is botched, you risk an inefficient heat pump – not the ideal situation.
Another upside to having professional help with heat pump installation and selection is that they'll be able to ensure your home has the right type heat pump – and the right size – to suit your home and family's needs. HRV also offers a five year warranty on the heat pumps we install, so that's just another reason why it's wise to use the experts!
What's Involved in Maintaining Heat Pumps? 
When picking a heating source, it's important to think about its efficiency and how it fits into your home, but it's also a good idea to consider what's involved in maintaining them. Does it involve a lot of cleaning and upkeep? What do you need to think about before you start using it for the winter? Thankfully with a heat pump, the maintenance is minimal and can be easily absorbed into your regular routine.
Clean the heat pump's filters regularly 
The most important aspect of heat pump maintenance is remembering to regularly clean your unit's filters. During periods of heavy use, filters should be checked monthly. Cleaning the filters is as simple as switching the heat pump off at the wall, removing the filters and either vacuuming them or carefully washing (and drying) them. Then you put the filters back in the unit and switch it back on. Regularly cleaning the heat pump's filters mean that the air will continue to flow properly and help it run efficiently.
Think about the inside as well as outside 
As well as keeping your filters clean, you'll need to keep the area around the heat pump's outside unit clear of debris. Keep any plants or shrubs trimmed back, collect any rubbish that might be near it, and clear any ice that builds up over the cooler months. Having this unit clear will help it run smoothly.
Once you've joined the ranks of heat pump NZ owners, be sure to check out our other resources on heat pump ownership. We've compiled a whole bunch of heat pump tips and advice that will allow you to get the most out of your heat pump while also using it as efficiently as possible.
Curious about what your home would be like with a heat pump? Book a free assessment and find out more. Our friendly professionals are happy to talk you through the best heat pump options for you and your home.