Auckland: Home to beautiful beaches, a third of New Zealand's population, never ending traffic queues – and some of the warmest temperatures in the country.
Many Aucklanders choose to keep cool by heading outdoors, turning on night-time fans or sleeping with open windows. But there is also a case for using air conditioning in the northern metropolis – if you're a resident, or have visited, you'll know all about the humid summers!
Read on to learn more about Auckland's climate and why air conditioning could be an option to make your Auckland home more comfortable this summer! We also have some tips for other fun ways you can stay cool this summer.
New Zealand Climate
New Zealand is known for its largely temperate climate. However, Aotearoa is actually made up of diverse climate conditions; from the cool, snowy south, to the muggy, subtropical north. According to Taihoro Nukurangi, the National Institute of Water and Atmospheric Research (NIWA), our climate is actually very complex.
This is largely due to the mountain ranges which run the length of our country forming a natural barrier from weather systems, and resulting in a wet West Coast and dry East Coast, says NIWA.
While on average sunshine hours are about 2,000 in most regions, NIWA divides the country into 12 distinct climate regions: Scott Base, Chatham Islands, Southern New Zealand, Mount Cook, Inland South Island, Eastern South Island, Western South Island, Northern South Island, Eastern North Island, South-West North Island, Central North Island, and Northern New Zealand.
It is here, in Northern New Zealand where things get interesting.
Auckland Temperature
Described as a subtropical climate zone, Northern New Zealand is warm and humid. It is also home to Auckland, our country's largest city with about a third of the total population living there.
And it is here where from December to February/March, temperatures reach 25 degrees Celsius and humidity can exceed 75 percent.
How Air Conditioning Works
Air conditioning is the process which removes heat and moisture from air. This is controlled by an air conditioning unit (or Heat Pump) which uses a fan to move the conditioned air around a space.
The air conditioner works to absorb warm air from inside your home and cools it down using a chemical called refrigerant, which changes from liquid to gas with ease.
Refrigerant is used in a piping system powered by the fan in your unit. The system goes from inside your home where the warmth is absorbed and the refrigerant becomes liquid, and loops back outside to where the heat energy is released and the refrigerant returns to a gas state. The cycle then repeats, leaving your home's interior cool as it expels the heat energy outdoors.
Air Conditioning vs. Heat Pumps
Heat Pumps are essentially Air Conditioners as well – just different people call them different things. They can be used to heat your home during the cooler months, whilst helping keep your house (or tenant's house) comfortable from that famously sticky Auckland humidity. So, for an area like Auckland a heat pump that does both could be the way to go.
Air Conditioning vs. Portable Fans
"But what about fans?" We hear you ask. Yes, we know these are popular options when the mercury starts rising and the NZ Herald's summer headlines tell us Auckland's shops are selling out of the cooling appliances (and ice creams and sunblock).
But the difference is actually quite important: heat pumps / air conditioning take that thick warm air and turn it into cold; whereas fans just move the warm air around. The changing speed of the air makes people feel cooler, but don't allow you to change the actual temperature of the room.
Tips for Keeping Your Home Cool in Summer
While having an air conditioning unit, or a heat pump and using cooling mode is a great start, there are a few tricks that will help you when cooling your home with an air conditioner or heat pump.
When you begin using the air conditioning mode, try to discern the optimal temperature and fan setting for keeping your home comfortable. While it's easy to set the temperature as cold as possible and pump up the fan on the highest setting, to maximise the efficiency of your system, find a balance that means you'll stay cool without the unit working too hard.
Additionally, don't forget to use the settings on your heat pump or air conditioner to have your unit work best for you. Set the timer function to have the air conditioning switch on when it's needed and switched off when it's not. After all, there's no reason to cool an empty home. And while you are home, make the most of the cool environment by avoiding any heat energy from re-entering. This can be as simple as shutting off unoccupied areas of the house, or closing windows to create a cool, sealed off environment.
Benefits Of Air Conditioning
Air conditioning Auckland homes can bring a number of benefits for the city's residents. For those familiar with restless summer evenings, one of the biggest pluses may be an easier night's sleep.
Because your air conditioner maintains a cool environment at a very quiet level, you shouldn't be disturbed as it operates. And as you won't need to resort to opening windows in the hopes of catching a cross-breeze, you can say goodbye to dealing with traffic noise out an open window, and no longer risk waking up to itchy bug bites.
With the air conditioner working best in a sealed environment, your home may also be more secure through the night thanks to there being no need for doors and windows to be open while you sleep.
Other Ways To Keep Cool In Auckland
With many inner city beaches and close access to popular holiday spots, it's no wonder Auckland is a popular place to live and visit.
While locals (and visitors) will lament the traffic and house prices, it's not uncommon to also hear complaints about the humidity – and ways to keep cool on those long summer days.
Auckland has a lot to offer when it comes to keeping cool. There is an abundance of public parks to enjoy – take a cold drink and a picnic. Auckland is surrounded by three harbours, creating a variety of great swimming spots and beaches. There's a beach suited to everyone; families with young children, surfers and boat-enthusiasts are spoiled for choice. Get an outdoor paddling pool and enjoy some homemade ice blocks with friends or family. Or, if that humidity is a bit too much to handle, head to the mall or movies where air conditioning abounds.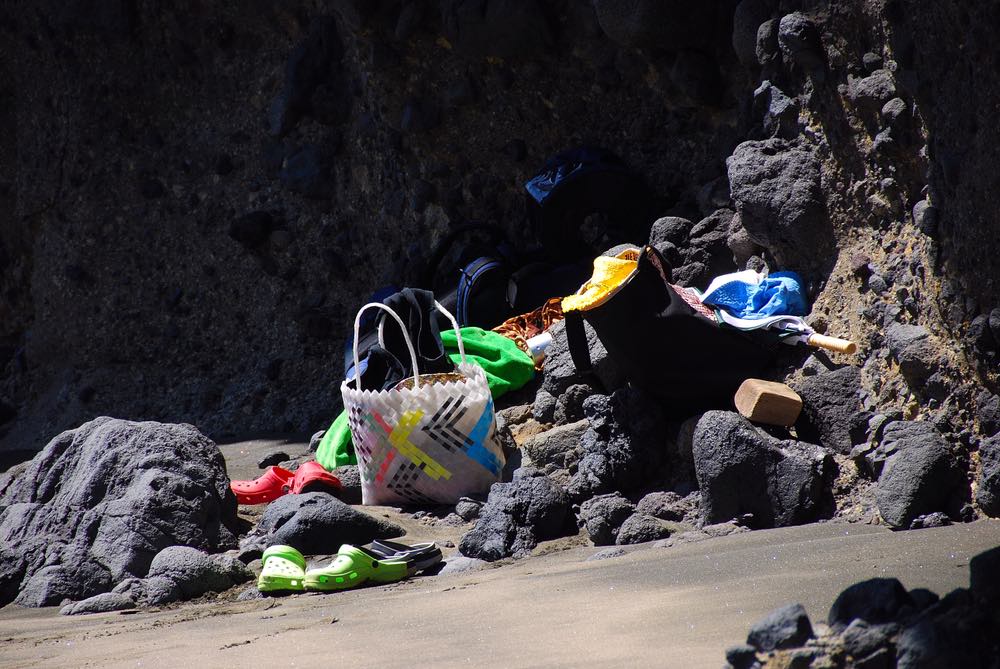 Year Round Comfort
With cooling in summer and heating in winter, air conditioning allows you and your family to live in a comfortable temperature all year round. By installing a system that has a dual purpose, like a heat pump, you create a comfortable and enjoyable environment that can be relaxed in for summers and winters to come.
If you're ready to find out more, get in touch for an HRV Free Home Assessment. Our experts will be happy to discuss air conditioning costs,  air conditioning installation and all your heat pump options.