Clocks going back, days getting shorter, and frosts greeting us in the morning, they're all tell-tale signs that a New Zealand winter is once again upon us. And although Aotearoa enjoys fairly warm summer months, winter New Zealand wide certainly packs a punch — especially if you're ill prepared for the onslaught of chilly weather.
While a New Zealand winter differs from north to south, country-wide we can be sure of plummeting temperatures that have us scrambling to keep warm as we enter hibernation mode. But with many of the obvious ways of staying snug hitting us hard in the pocket, how should we be keeping warm in winter while on a budget? Below we've gathered some great ideas that'll keep you warm but won't strain your wallet.
New Zealand's Winter Climate
With warmer, sub-tropical northern regions as well as freezing alpine zones, the New Zealand climate is certainly complex and varied, but when is winter in New Zealand? Running from June 1 until August 31, winter in NZ can make the middle of the year a fairly uncomfortable time. Although winter is cold all over the country, temperature-wise, winter in New Zealand looks very different from north to south.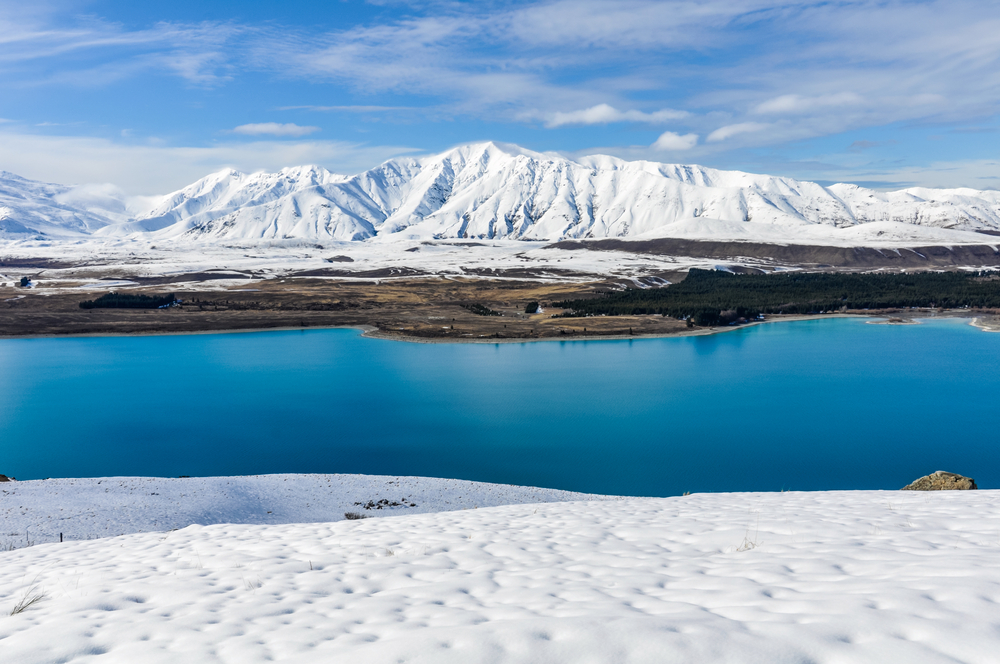 North Island Winter Conditions
For those in the Northland region a winter daytime maximum will range from 12°C to 17°C and be prone to rain and generally unsettled conditions. Moving towards the central North Island, areas such as Hamilton, Taupo and Rotorua experience frosts, cool south-westerly winds and a daytime temperature ranging from 10°C to 14°C.
While over on the eastern North Island, Gisborne, Napier and Masterton have similar conditions to the central North, with frosts and rain often occurring and a daytime maximum air temperature from 10°C to 16°C. Meanwhile the south-west of New Zealand's most populated island has an unsettled winter, with temperatures ranging from 10°C to 14°C during the daytime. Wellington and Palmerston North are exposed to cooler temperatures, while New Plymouth and Whanganui can be more mild.
South Island Winter Conditions
Moving down the country to the South Island, temperatures get a little colder and the variation also increases due to the more mountainous inland regions thanks to the Southern Alps. 
The northern South Island area is lucky enough to be the sunniest region of the country and although winter can see unpredictable weather, the daytime temperature ranges from 10°C to 15°C. Although frosts are common, winter days are still fairly mild. On the western side of the South Island the climate is at the mercy of the weather systems of the Tasman Sea and temperatures range from 10°C to 14°C.
While the West Coast is known for its rain, winter is often a time for dry spells. On the other side of the Alps, places such as Kaikoura, Christchurch and Timaru have cold, frosty winters with temperatures that range from 7°C to 14°C. Moving to the inland South Island and winter is fraught with cold temperatures (daytime maximums from 3°C to 11°C), frequent frosts and snowfall as its climate is determined by the Southern Alps as well as the high country to the region's south and east. And finally in southern New Zealand, Dunedin and Invercargill typically experience temperatures between 8°C to 12°C with frequent frosts and coastal winds. 
During these months of cold weather, we find ourselves using more electricity as we switch on electric blankets and heaters, and generally use more power with things such as lighting. With this happening across the country, more electricity needs to be generated and retailers often pass this cost onto you, the customer. As a result, many of us see our power bills increase over winter and we feel the pinch as we try balance keeping warm in winter with staying on budget. 
Tips to Keep Warm in the NZ Winter
It might seem obvious, but if you're wondering how to keep warm in winter you should first look at what you're wearing. If you're walking around in winter wearing shorts, bare feet and a t-shirt, then you're going to feel the cold pretty quickly! But layering clothing and investing in quality winter clothing will keep you warm for multiple winters. 
New Zealand is home to over 25 million sheep and wool is a fantastic material to wear during the cold months. While wool items might be expensive, they'll last for years, making them cheaper in the long run. And, because wool items last so long, you can also find pieces in great condition at second hand stores for bargain prices. Aside from wool, you can also stay warm with cheaper materials such as fleece, down and polypropylene.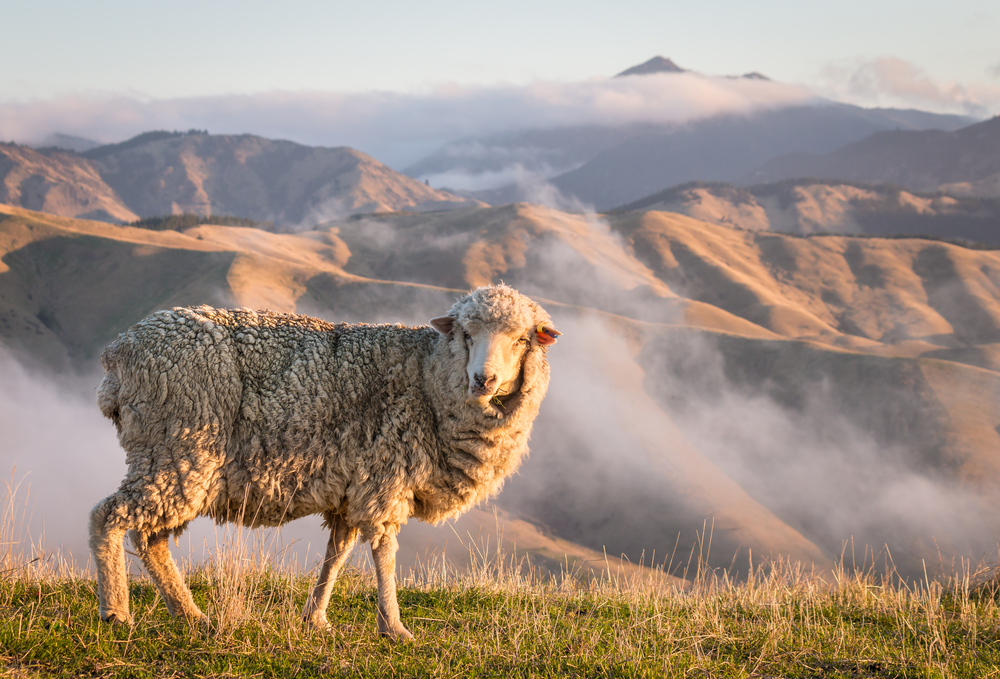 To get the maximum warmth from your clothing, try layering it to ensure you're as warm as possible and can also adapt if the temperature changes. Start off with a good base layer, this should be a tighter item and preferably one that wicks moisture away from the body, so you don't get cold if you sweat. Next pop on a midlayer (or two) — a material such as fleece works well, or a light down jacket is also perfect. And for when you want to go outside, make sure you have a wind and waterproof layer on the top to keep you warm and dry. While we often feel like tighter clothing might keep us warmer, this is really only true for underwear and base layers. Wearing loose clothing allows for warm pockets of air to be created between you and cold weather, protecting you even more.
While winter might seem like the perfect time to curl up at home, keeping active is a fantastic way to stay warm. Winter sports such as hockey, netball, soccer and rugby are popular all over the country. Meanwhile, the New Zealand ski season is usually underway by mid-June for those who fancy snow sports. Alternatively, try a circuit workout in your own home using your body weight as resistance. There are plenty of programs you can buy online, or find one for free on YouTube.
Another simple idea that'll really help you through the colder months is eating hearty, warm food. Winter is the season of soups and stews for dinner, meanwhile porridge will warm you from the inside out and give you plenty of energy in the morning.
Inside your home, make sure you're drawing the curtains early in the evening to trap the heat from the day and opening them in the morning. The World Health Organisation recommends a minimum indoor temperature of 18°C and higher in homes with babies and elderly. For example, the ideal baby room temperature is a consistent 20°C. Pulling your curtains before the sun sets and trapping the heat will help you maintain warm indoor temperatures
You should also get out the winter duvets, blankets and sheets for your bed. Try wearing long, warm pyjamas and let an electric blanket, hot water bottle or wheat bag warm up your bed before you get in. By having a warm bed, you'll stay cosier throughout the night.
Invest in Good Quality Heating
If you want to ensure that your home is warm for this winter and the next, investing in some permanent upgrades is the best way to do so. Making adjustments that will keep your home warm and dry in the long-term will mean a comfortable home that your family will enjoy living in year-round. Here are a couple of ways you can transform your home for winter:
Installing a heat pump: A lot of Kiwis are opting to install heat pumps as a great way to quickly warm large living areas. Heat pumps, such as those in our Panasonic range, work to efficiently heat a space faster and cheaper than an electric heater would. A warmer home is also great for dealing with the problem of dampness, which can go on to cause mould and mildew and damage walls and furnishings. Heat pumps also have the ability to be used as air conditioners during summer, providing a use year-round.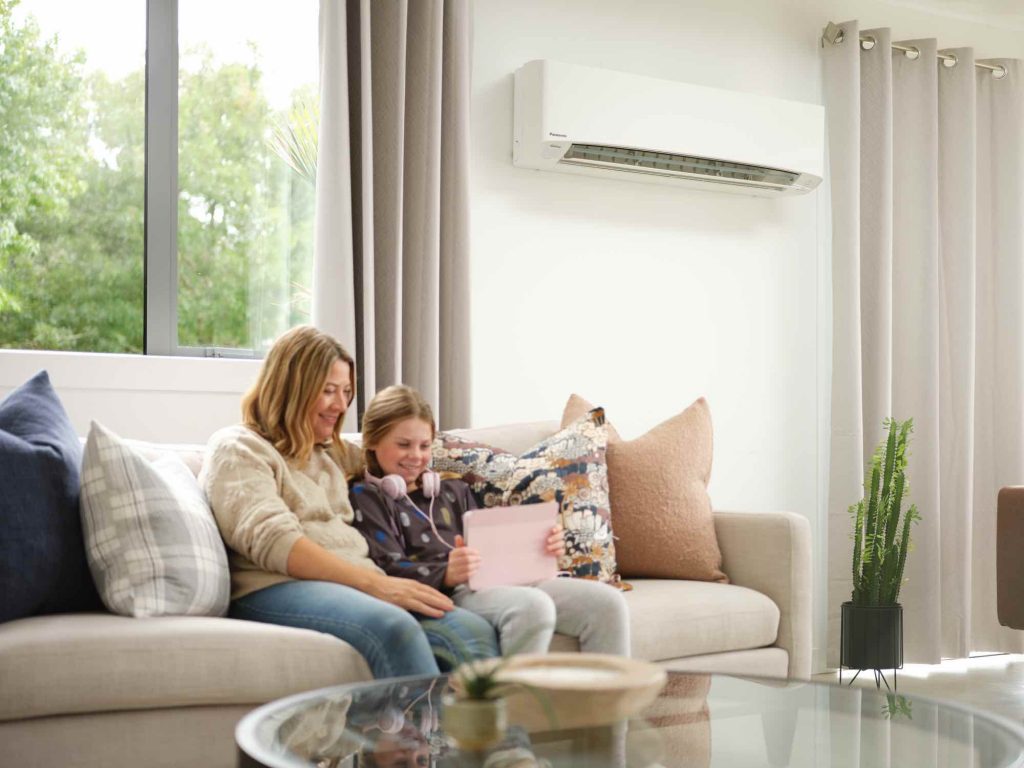 Double glazing: Although homes warm up during the day, once the sun disappears all of that heat can quickly disappear — especially in homes with single-pane windows. Not only can double glazing your windows significantly reduce heat loss but they can also help with the problem of condensation and noise reduction.
Checking windows and doors: It can be easy to let slide, but checking your doors and windows at the start of each winter could help your home's warmth. Make sure all hinges, latches and catches are tightened and there are no problematic gaps that will let cold air in and warm air out. Old and worn rubber seals on aluminium windows should be replaced and clear sealant can be used block up gaps around doors and window trims. By checking this routinely you'll help prevent heat loss through a few simple fixes.
HRV wants to make sure every Kiwi is prepared for a NZ winter. Keep an eye out for our other blog posts on how to win this winter. And, if you're interested in learning more about how our products could help you, get in touch with the team for a free home assessment and explore your options.