With advent calendars already hitting the supermarket shelves and daylight saving in full swing, there's no doubt that summer is on its way. But as the summer sun beats down this year, have you got a plan in place to stay cool while not blowing out the budget?
Having an air conditioner can be a huge blessing in times of stifling heat. What's not so welcome is the increase in your power bill that can happen when an air conditioner is used inefficiently. HRV want you to keep a cool head and full wallet over summer, so we've got a bunch of tips for using your air conditioner efficiently this summer season.
Before we dive in, it's important to understand one thing: what's the difference between an air conditioner and a heat pump? Surely an air conditioner only cools your home and a heat pump only warms it, right? Well, we'll admit it was a bit of a trick question, there's actually no difference between a heat pump and an air conditioner – they're the same thing.
Your heat pump simply has a cooling mode that allows it to keep your home comfortable over the summer months. Basically, it works in reverse, taking the hot air from inside your home, transporting it to the outside unit, cooling it and then forcing it back inside. It's a smart little feature and it means your heat pump can be used year-round, not just in winter. 
Now, let's get back into the tips for efficient air conditioner usage.
12 Ways to Use Your Air Conditioner Efficiently 
1. Keep Your Temperature Stable 
We understand wanting to keep your air conditioner blasting on the lowest level available – especially on those extra hot and humid days – but it's not actually the most effective way to use it.
Rather than having your air conditioner working overtime to pump out such cold air, set your unit at a stable temperature between 18-21°C. This will still keep your home comfortable and your air conditioner won't be working so hard to maintain it.
2. Use the Fan Setting 
For those days when it's warm but not overbearing, try using your unit's fan setting. Although the fan won't produce air quite as cold as the cooling setting, the breeze will be refreshing and cheaper than running the cooling function needlessly. 
3. Use Timers 
Using your air conditioner when no one's home or during the coolest times of the day is unnecessary and will quickly add to your electricity bill. Instead, make use of your air conditioner's timer setting to make sure it only switches on when people are home or about to come home. For instance, setting it to start just before you arrive home from school or work is the perfect way to ensure that you walk in the door to a cool oasis.
4. Only Use it When You Need It 
This one goes hand-in-hand with our last two points, but remember to only use your air conditioner when you need it. It's easy to get used to the quick relief it provides, but if you're concerned with using it efficiently then it's certainly worth assessing whether or not you need to switch it on.
5. Don't Cool Space You Aren't Using
There's no point using your air conditioner when there's nobody there to enjoy it, so be sure to switch it off when members of your household are using other areas of your home. It can be easy to forget when you're busy, but cooling an unoccupied space is extremely inefficient.
6. Avoid Auto Mode 
It might seem as though auto mode should be your best friend, but don't be fooled. When your unit is in auto mode it works to maintain a stable temperature, meaning that when your room gets too cold it will heat it back up to maintain the original temperature – and vice versa when the room is too hot. Because it's constantly working hard to maintain this temperature, your air conditioner uses a lot of energy, which can be reflected in your power bill. Instead, set a temperature somewhere between 18-21°C for maximum efficiency.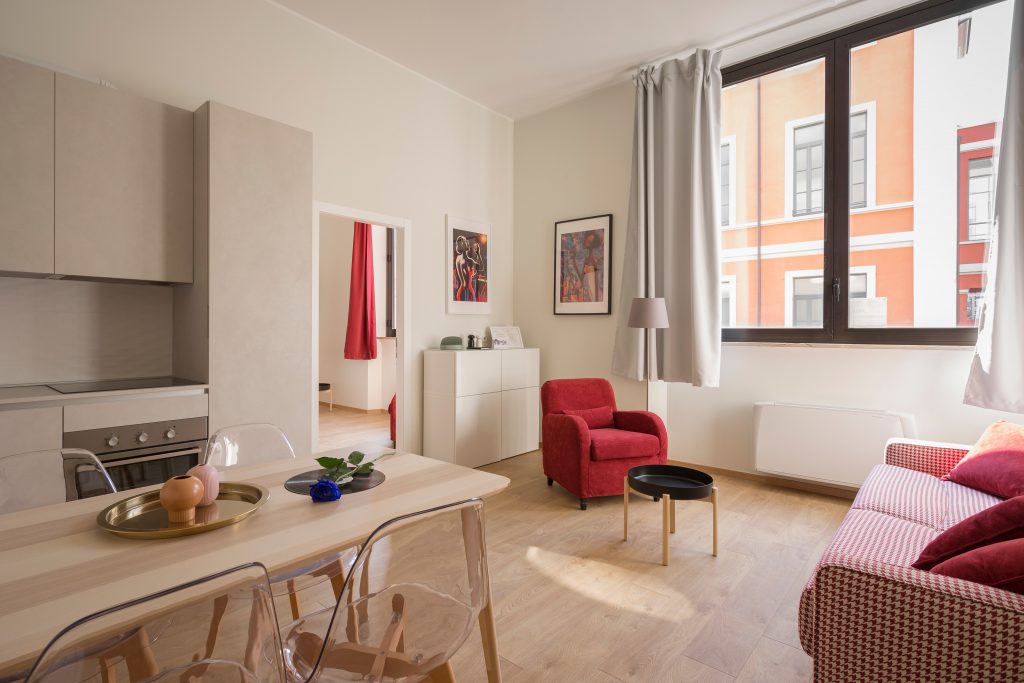 7. Use Dehumidifying Mode 
Often in summer, it's the humidity that's the real killer. While things can be pleasant when it's warm when there's humidity in the mix it can feel oppressive. Rather than simply using cooling mode, try using your air conditioner's dehumidifying mode to reduce humidity and increase your comfort.
8. Close Doors 
Don't make your air conditioner work harder than it needs to, be sure to shut doors so that it doesn't expend too much energy. For example, make sure the bathroom door is closed if someone is showering, so the warm, moist air doesn't make its way into the room with the air conditioner. Overall, you'll find your unit much more efficient if you close off the room that it's operating in so it's only working to keep that particular room cool, not the whole house.
9. Clean Your Filters 
Make sure your air conditioner is in tip-top condition by keeping its filters clean. Ideally, you should clean your filters every two weeks, or at least once a month. You can do this by switching the unit off at the wall, removing the filters and either vacuuming them or washing them with soapy water. Once the filters are completely dry, replace them and switch the unit back on.
10. Got a Ducted Heat Pump? Check Your Vents 
If you've got a ducted heat pump then you should avoid using it inefficiently and make sure all the vents are open and working properly before you start using the air conditioning mode.
11. Buy Energy Efficient 
Installing an air conditioner is a big investment in your property and you'll want to get it right. Rather than installing just any unit, make sure you select an energy-efficient model to get more bang for your buck. HRV is proud to represent Panasonic air conditioning nationwide, thanks to its energy efficiency and high-quality hardware. 
12. Buy the Right Size 
Knowing whether to buy a big or small air conditioner can be hard to know, but it's important to get right. Having an air conditioner too small for the room it's in will lead to the unit being inefficient. The good news is that when you buy an air conditioner through HRV, our helpful professionals will be able to advise you on the exact size that will work best for your home.
Benefits of Having Air Conditioning 
Life with air conditioning in New Zealand can provide sweet relief during those warm months. Not only do you get to relax in a cool, refreshing environment during the hottest parts of the day, but an air-conditioned home helps you sleep comfortably as well. Forget about leaving windows open to let the noise and bugs in. You can sleep comfortably inside with the windows shut!
When choosing an air conditioning solution for your home, you can pick the best option to suit your family. A single-room unit can do wonders for the living area, or invest in ducted air conditioning. Auckland, Northland and other areas of the upper North Island will particularly benefit from these options as they are regions that often experience warm and humid summer conditions.
To make sure that your investment is as protected as possible, HRV offers a five-year warranty on all air conditioners purchased. Not only does this warranty offer you peace of mind and security, but it also reinforces how committed we are to providing quality, long-lasting air conditioning solutions.
And naturally, we couldn't talk about the benefits of having an air conditioner in New Zealand without also mentioning the fact that your unit doubles as a heat pump. For every warm summer there's a cold winter waiting around the corner and having an air conditioner ensures that you and your family stays comfortable all year round.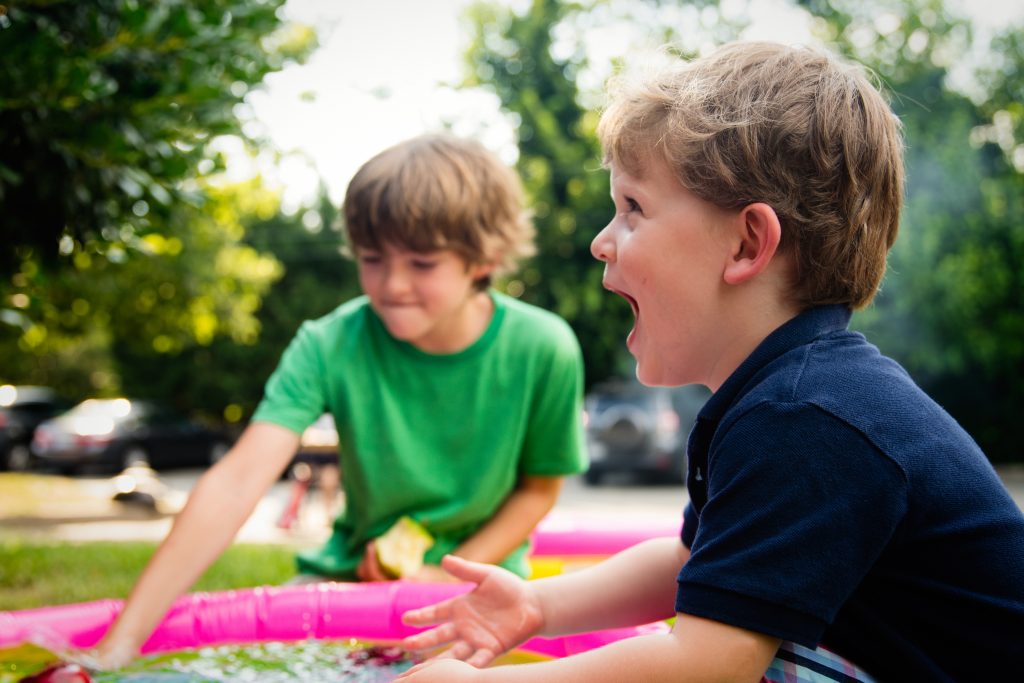 Types of Air Conditioners 
Before you have an air conditioner installed in your home, you should be well-informed about your options. Here are the types of Panasonic air conditioning New Zealand homes can be fitted with:
High-Wall:

Perfect for cooling a single room – such as a living room or bedroom – the

High-Wall single unit

is discreetly mounted on the wall near the ceiling so you barely notice it as it cools (or warms) your home. The indoor mounted unit is connected via pipes to a floor unit that sits outside on the ground.

Ducted:

If you want to ensure your whole home can be temperature controlled with ease, a

ducted air conditioning solution

is perfect for you. Mounted in your home's roof cavity, you'll barely notice this system which can be controlled by a simple one touchpad controller.

Multi-Split:

If you would like to control the temperature of multiple rooms you could also consider a

multi-split solution

. This system installs an individual unit in each room and connects to a single outside unit to keep a neat outdoor appearance. You can easily control the system with individual remote controls or even with a smartphone app if you chose the wifi option.



Are you ready to speak to someone about an air conditioning solution for your home? Book a free home assessment today!