Over the years it's been our goal to help Kiwis achieve maximum indoor comfort by providing quality ventilation, cooling and heating solutions. But a comfortable home environment is not created by just one or two factors, it comes from many things. 
If your home environment isn't as comfortable as you'd like it to be, we can help. Below we've assembled a bunch of tips for creating a home space that will benefit your whole family. Read on to discover what you might be missing in creating your ideal home environment.
Clean, Dry Air
A home full of clean, dry, and fresh air is one that undoubtedly feels better and is a big contributor to a comfortable home environment. One of the best ways to ensure your home is always full of clean air is with a ventilation system. 
Installing a home ventilation system means that air is drawn from your ceiling space, passed through filters that catch many airborne allergens and pollutants, and pushed into all corners of your home. You can do this manually by opening doors and windows frequently to draw fresh air inside and force stale air out.
Did you know, a single load of washing can release up to five litres of water into the air if it's dried inside! Although it can be difficult in winter, try to dry your clothes outside as much as possible to avoid adding moisture to the air. A lot of moisture is also introduced to your home when cooking. To avoid this, always cook with a range hood or extractor fan running and cook with lids on pots when possible.
And, to make sure the air in your home is especially comfortable, clean with eco-friendly products where possible. Cleaning with harsh chemicals can make the air seem particularly potent, so use products that aren't so strong and open windows while cleaning to avoid this.
Home Heating 
As mild as New Zealand weather can be, we still have cold winters that require us to warm our homes. Having a clean, effective and cost-efficient solution to heating your home can make a huge difference in how you enjoy your space. Heating methods such as heat pumps or wood burners can keep your home cosy and warm, without resulting in steep power bills or burning dirty fuel. 
Another huge factor in being able to maintain a warm home is insulation. This helps keep the warm air inside during the cold months so that your heating source doesn't have to work overtime to warm the room.
For extra winter cosiness, draw your curtains before the sun goes down to trap the heat inside. Thermal curtains are a particularly great investment to keep the warmth in and the cold out. Double glazed windows also keep a home warmer thanks to the insulating layer between the two panes of glass – it also significantly muffles outside noise.
And to keep your home as snuggly as possible, block up and cover any draughts as soon as you notice them. Areas such as doorways and windows are especially prone, but materials like weatherstrips can help – or even just tightening latches and screws.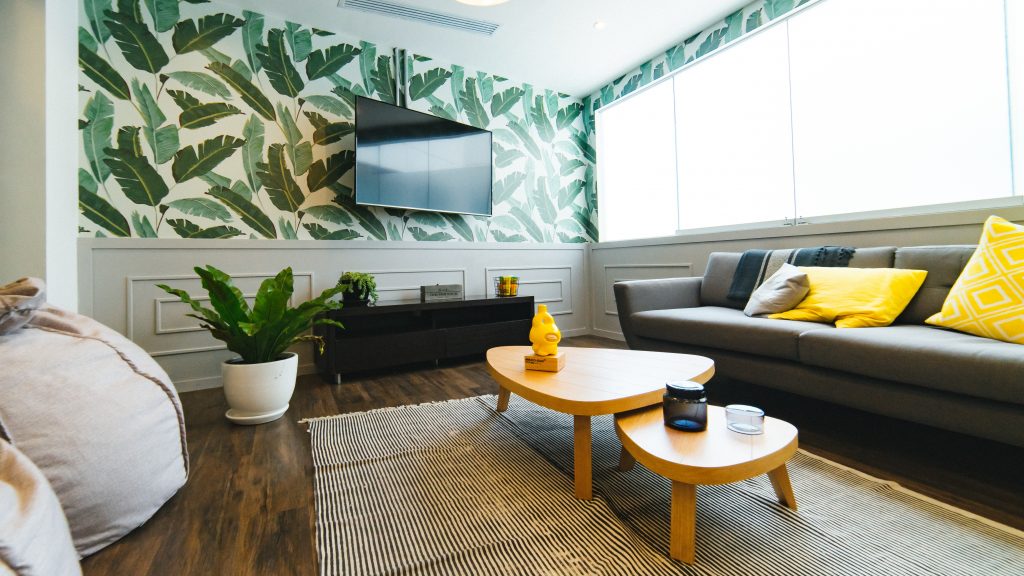 Cooling
On the other end of things, we also need to have a comfortable home during the summer months. Having a way to keep your home cool can make those hot days so much bearable and luckily for those who have a heat pump, it also doubles as an air conditioning unit. Using an air con unit efficiently can leave you feeling cool and refreshed all summer long and you can use a variety of settings depending on the temperature.  
You can also employ passive ventilation to keep your home cool over the hotter months. Open doors and windows in different areas of your home and create a cross-breeze through your space. Giving the hot, stale air a way to escape will mean your home feels much more comfortable.
And don't forget simple methods to keep cool as well. If you have blinds, angle them during the day so that the light can come in, but direct sunlight isn't heating up your room all day. You could even shut curtains in rooms that often overheat to prevent them from becoming too hot.
Decluttering
Did you know that there's a link between a cluttered home and stress? Yes, that's right, all that stuff you have in your home can cause your cortisol levels to rise, resulting in stress. Your home should be the last place causing you stress, so if it is, perhaps you need to do some decluttering.
Marie Kondo has revolutionised the way we declutter with her KonMari method of reducing belongings and organizing your space so that it never returns to an overwhelming state. Check out her book, or Netflix series to get tips and inspiration.
Clutter not only causes stress, but stacks of old belongings can also mean a dusty home with bad airflow – not ideal for your health, especially if you suffer from allergies or asthma. Reducing the number of belongings can help your home both feel and look more comfortable.
And, once you've finished cleaning, be sure to recycle or donate items where possible.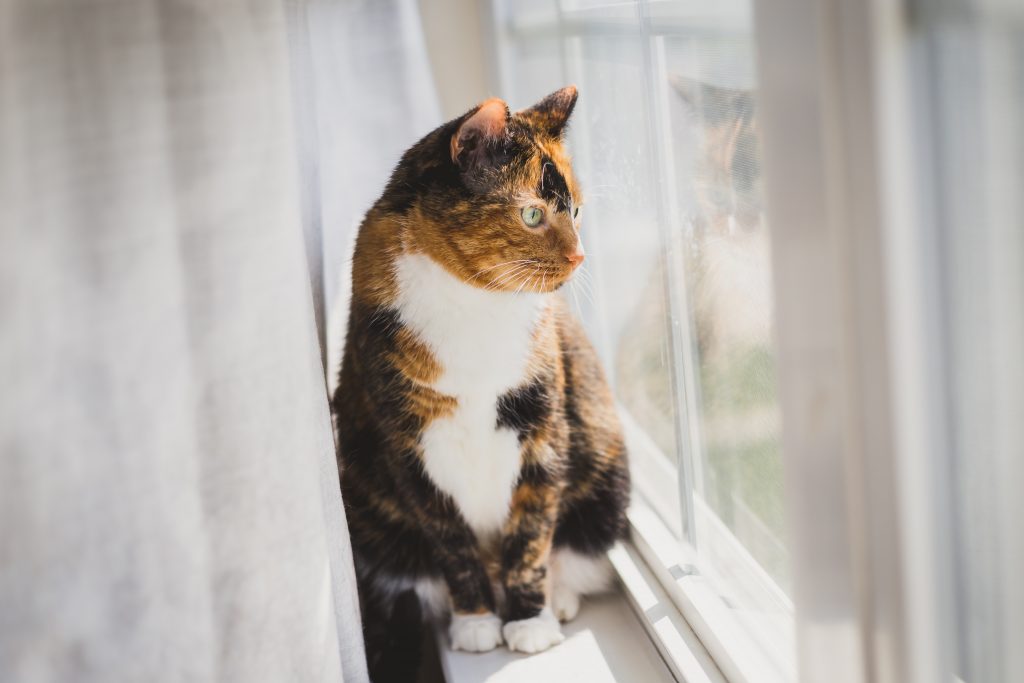 Pets
Our furry companions bring us so much joy, but they can also create a lot of mess! If you have pets that shed fur, like cats and dogs, keep them well-groomed to avoid hair collecting en masse. 
Vacuuming regularly will help keep your space clean but also reduce airborne allergens that can trigger asthma, carry bugs, or cause allergic reactions.
And when it comes to sleeping and eating, try to keep the food bowl and pet bed both in their designated locations to reduce the spread of food or fur. Food bowls in the kitchen or laundry are popular spots as they are both generally easy to clean if your pet is a chaotic eater. 
Clean Surfaces
Keeping a home with clean surfaces is also very important. A clean surface will help reduce the presence of nasty bacteria and also deter rodents and insects from making your home their own.
Be sure to spray down or clean your surfaces with a cleaning product to ensure it's as clean as possible – the last thing you want entering your home is an animal or insect that may bring nasty bugs and germs with it.
So there you have it, a quick-fire list of all of the things that go into creating a comfortable home environment. While you undoubtedly have some of these things covered, there might be other areas that you need to work on – and this is something we might be able to help you with. 
If you're looking for a heating, cooling, or ventilation solution for your home, book a free assessment with one of our experts today. They'll be able to go over the best options for your home and help you create the most comfortable indoor environment possible.