Sick of shivering away at home while winter rages on outdoors? Sometimes planning winter getaways are the best way to ensure you don't succumb to cabin fever through the dark, grey months.
New Zealand may be tucked in our own little corner of the world but there are still some amazing locations just a few hours away that are perfect for warm winter vacations. Ready to trade the scarf for a sun hat and the blanket for a beach towel? Here are our top 10 winter holiday ideas for the perfect escape destination.
1. Honolulu, Hawaii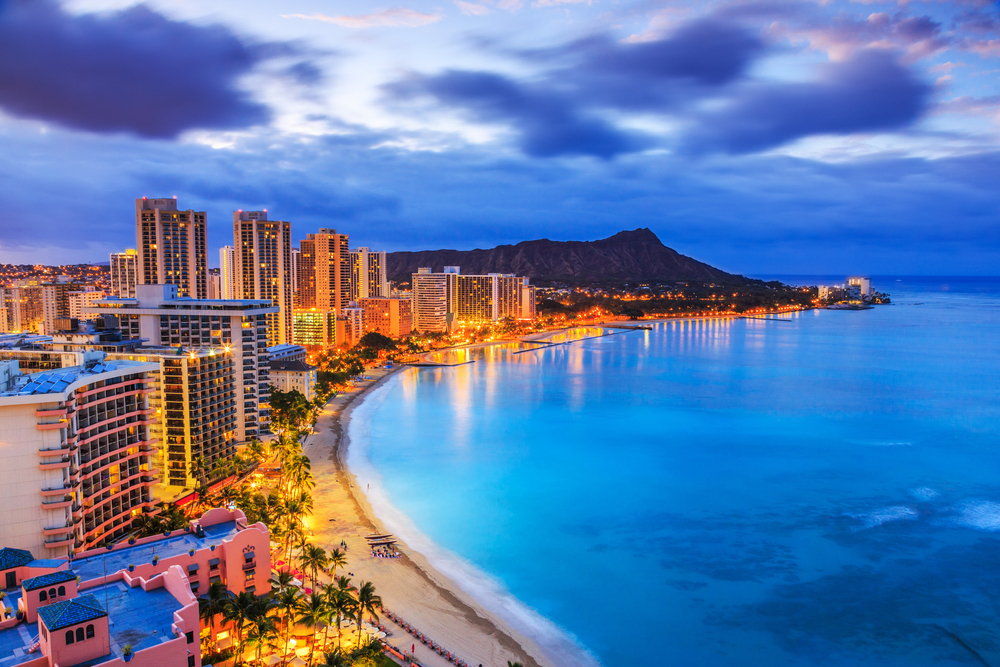 Hawaii's capital city offers all the ingredients you need for the perfect mid-year break: Sun, shopping, beautiful hikes, and beaches galore. Honolulu is a fantastic destination to take the family, with many resorts set up with kid-friendly amenities and clubs. 
While in Honolulu, relaxing on Waikiki Beach is a must, as is enjoying the delicious fresh seafood available. Those interested in the history of the area will find visiting the USS Arizona Memorial at Pearl Harbor a stirring experience. And for those who can't get enough of the beach, snorkeling, diving, surfing, and swimming awaits.
Flying direct, Honolulu is eight and a half hours from Auckland, though flights flying via Australia will add a few hours to the trip. A Hawaiian holiday might not work for those looking for a budget trip but with such a variety of activities and places to eat, it's easy to save money if needed. Besides, soaking in the rays doesn't cost a thing!
2. Bali, Indonesia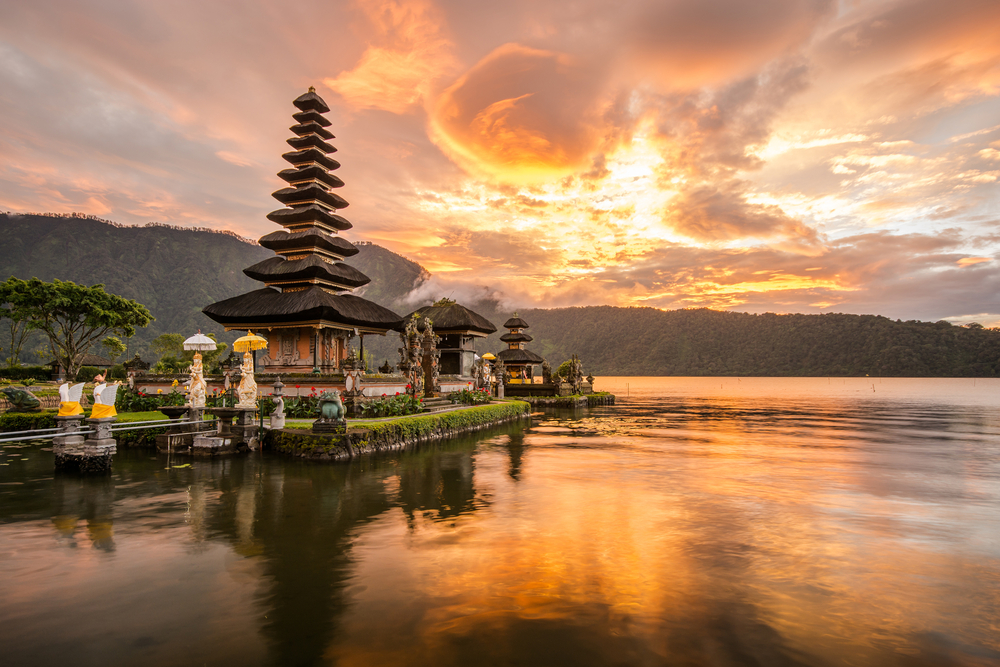 The family-friendly (and budget-friendly) island of Bali has been a popular destination for years – and with good reason! As Indonesia's main tourist destination, Bali has everything you could want in your winter holidays. Fill your days surfing at the famous Kuta beach, learn more about the culture of the Indonesian people in Ubud, hike to one of the island's gorgeous waterfalls, or scour the markets for bargains.
Bali can be reached in just under nine hours when departing from Auckland on a direct flight. Better yet, is the gentle four hour time difference, making it easier for younger family members who might struggle with big time changes.
3. Fiji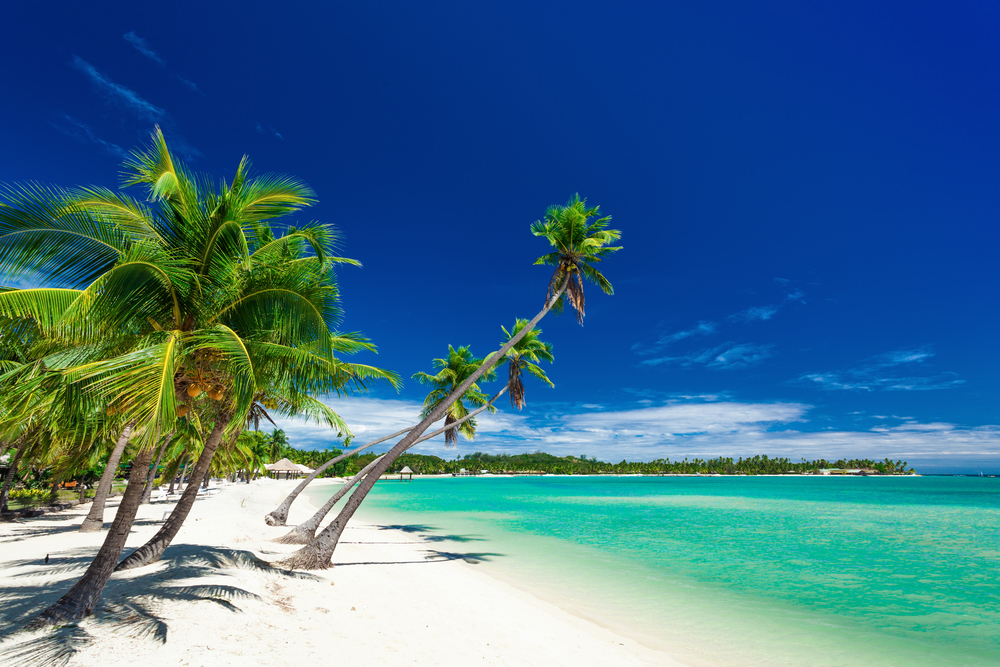 Just three hours from New Zealand lies beautiful Fiji – the land of "Bula". Home to blue waters, soft golden sands and some of the friendliest, most laid-back people on the planet, Fiji has a way of charming everyone who visits. 
Although Fiji is close to New Zealand, you'll feel like you're in another world when you leave winter behind for its sunny skies. If you're travelling with kids, family-friend Denarau Island is a great choice. Meanwhile, people looking to relax and enjoy some partying will find what they seek on the Mamanuca islands. And, for those looking to explore a little, the rugged and less-commercial Yasawa Islands will tick the box.
4. Bora Bora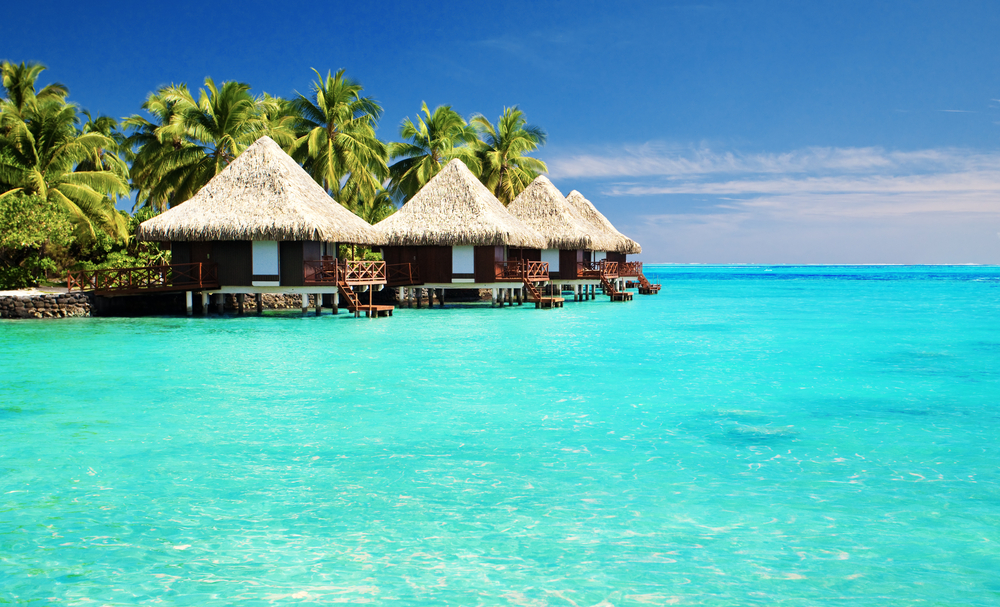 Bora Bora is a destination seemingly made for Instagram feeds. The crystal blue waters of this island chain draw visitors from all over the world who love to swim, sunbathe, dive and relax.
Bora Bora isn't exactly a budget destination, with many high-end resorts drawing the world's rich and famous. However, if you want to splurge but keep it sensible, there are deals to be had. To reach Bora Bora from Auckland, you'll first need to fly five hours to Tahiti and then catch a 50 minute connecting flight. 
Despite Bora Bora being close to New Zealand, the time difference is 22 hours! So while you probably won't feel the change very much, you do get to experience travelling back in time almost an entire day.
5. Los Angeles, California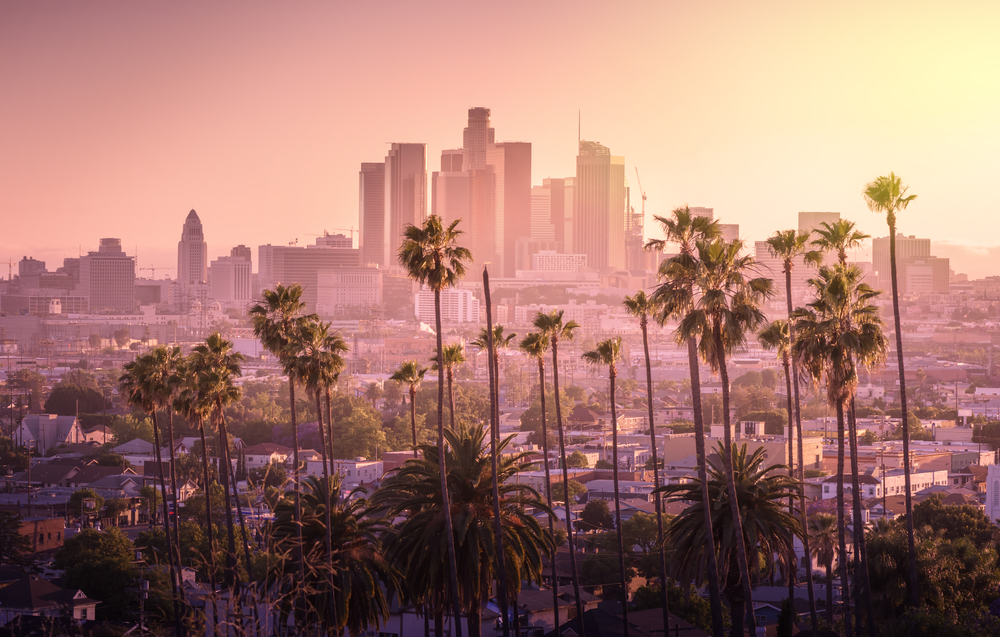 Twelve hours from Auckland is all it takes to reach the land of the free and the city of angels. Known for its warm and sunny weather, Los Angeles is the home of Hollywood, Venice Beach and Disneyland, making it the perfect holiday for those travelling with or without children.
Those who love shopping will be in heaven in LA, while holidaymakers with stars in their eyes can stroll the Hollywood Walk of Fame or watch for celebrities at an on-trend cafe. Speaking of food, don't miss a chance to indulge in the culinary delights of this glamourous city and try the latest food trend before it reaches New Zealand. And, no matter what age you are, a trip to LA wouldn't be complete without spending a day at Disneyland or Universal Studios.
6. Vietnam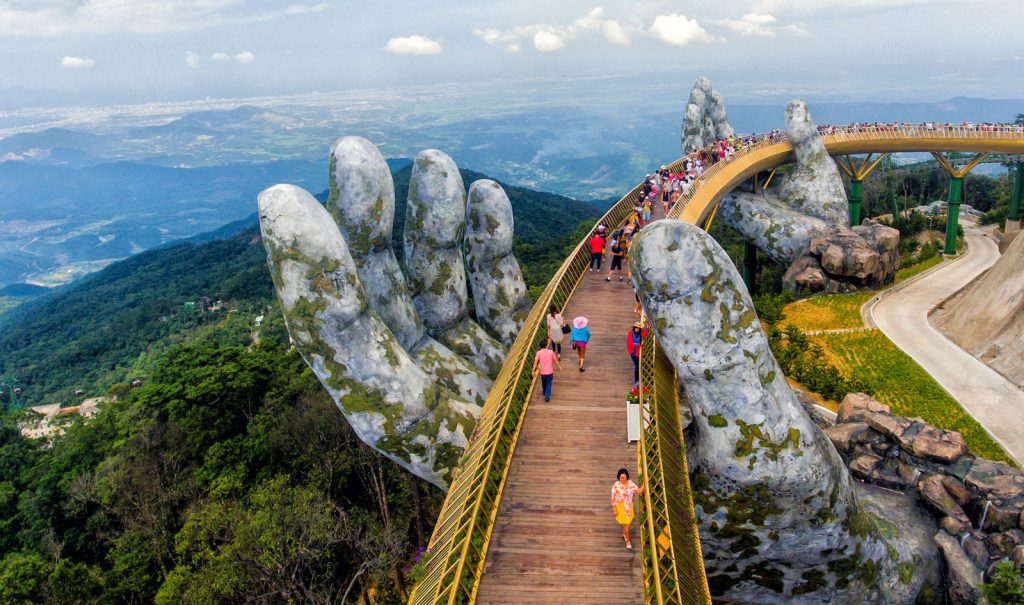 If visiting different cultures, tasting delicious cuisine, and experiencing off-the-beaten-track adventures is what you want in your winter getaways, Vietnam is for you! The South-East Asian country is 14 hours away from New Zealand on a direct flight (though there's only a five hour time difference) and offers a lot for those wanting to escape the winter.
In the north you can enjoy the gorgeous terraced rice fields in Sapa, the beauty of Halong Bay and the hustle and bustle of Hanoi, the capital city. Moving down the country is the charming city of Hoi An, the coastal gem that is Nha Trang and the country's biggest city, Ho Chi Minh City.
Vietnam is a very inexpensive country to visit, with airfares likely being the most costly part of your trip. With so many amazing places to visit, it's the perfect place for those who like to move around while on vacation.
7. New Caledonia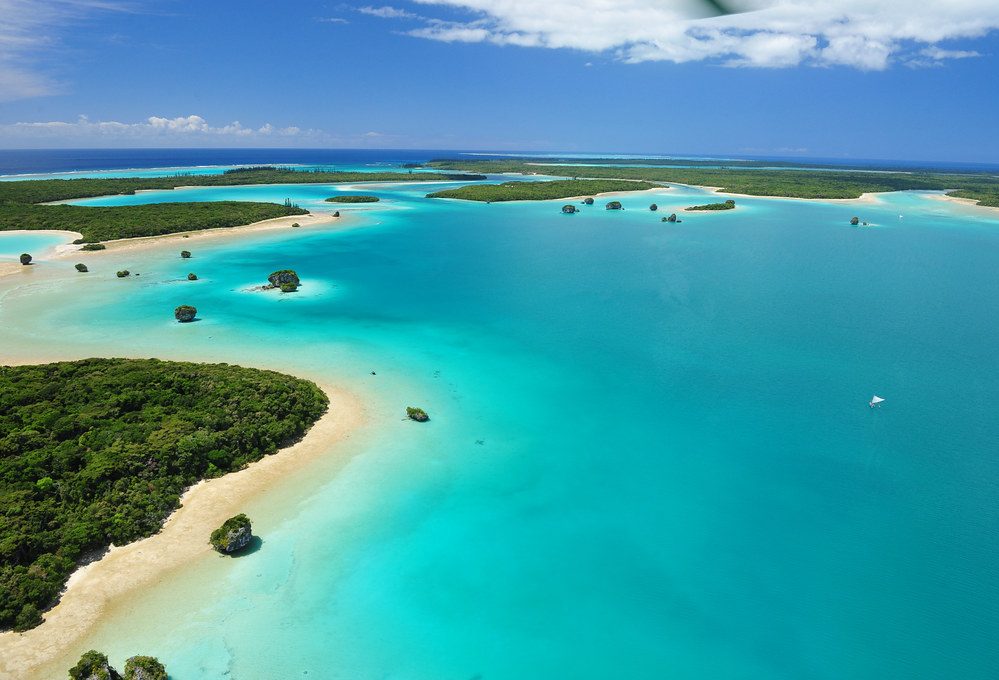 Just three hours and 15 minutes from New Zealand is a little slice of France in the form of New Caledonia. Despite being so close to New Zealand and Australia, the residents of New Caledonia speak French and the islands have a distinctly European influence. 
Whether you want to hike, swim with turtles, eat seafood (or baguettes), New Caledonia will provide. In the capital of Nouméa you'll find beaches close by, a wonderful market and even an aquarium where kids can catch a glimpse of sea life found in New Caledonian waters. Travelling outside the city you can take a day trip to nearby islands or even catch a flight to see the Heart of Voh – a heart-shaped clearing surrounded by mangroves.
8. Rarotonga, Cook Islands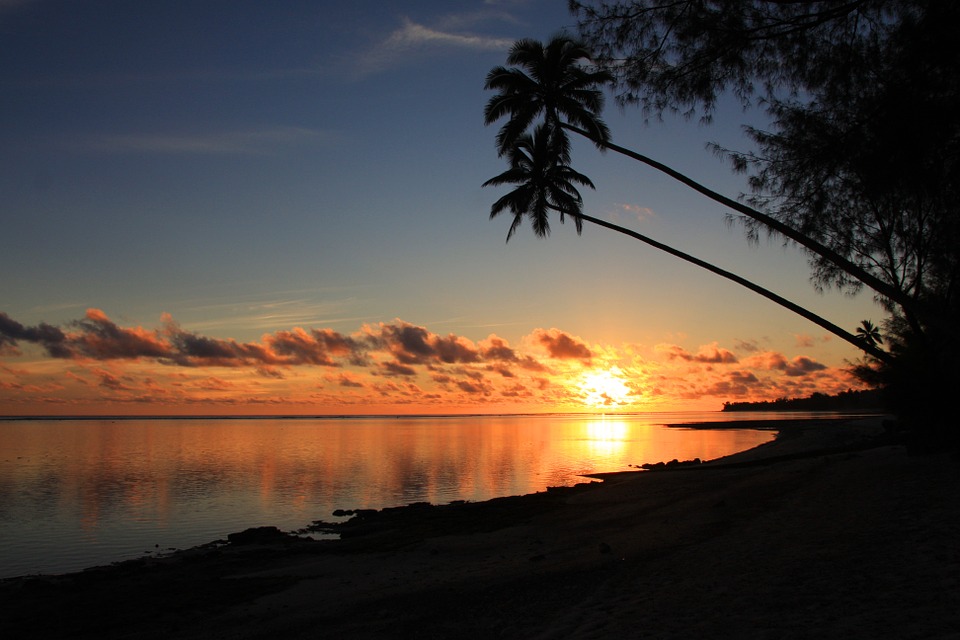 A popular destination for Kiwis on their winter holidays, Rarotonga is just under four hours away and you can even use your New Zealand dollars! After all, sometimes the best winter getaways are the most convenient ones! A great spot for families or those without kids, Rarotonga is home to laid-back people and stunning sights – plus, it's affordable.
For swimming and snorkeling, head to Muri beach or Aitutaki Lagoon to get your fill of sea life. In the evenings, don't miss the wonderful night markets and if you want a cheap and easy tour of the island, hop on the bus (there's only two routes: clockwise or anti-clockwise) or rent a scooter, if you're a bit more adventurous.
9. Cairns, Australia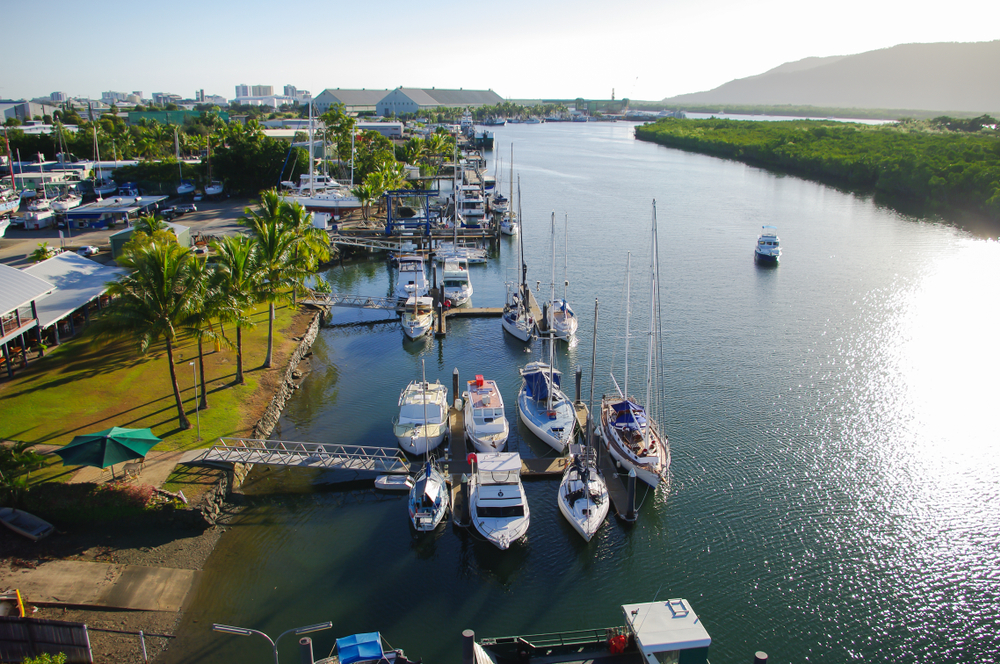 Tucked away in Northern Queensland sits Cairns, the gateway to the Great Barrier Reef and home to verdant rainforests. Cairns is great for all types of visitors and will particularly thrill those looking for adventures. It takes five and a half hours to reach Cairns from New Zealand and there's only a two hour time difference.
Visiting the Great Barrier Reef is the classic Cairns activity but it's not the only one. The Babinda Boulders is a beautiful swimming hole, with clear, cool waters and surrounded by rainforest. And speaking of, further north you'll find the Daintree rainforest which you can explore on a river cruise (and maybe even see a croc or two along the way).
10. Thailand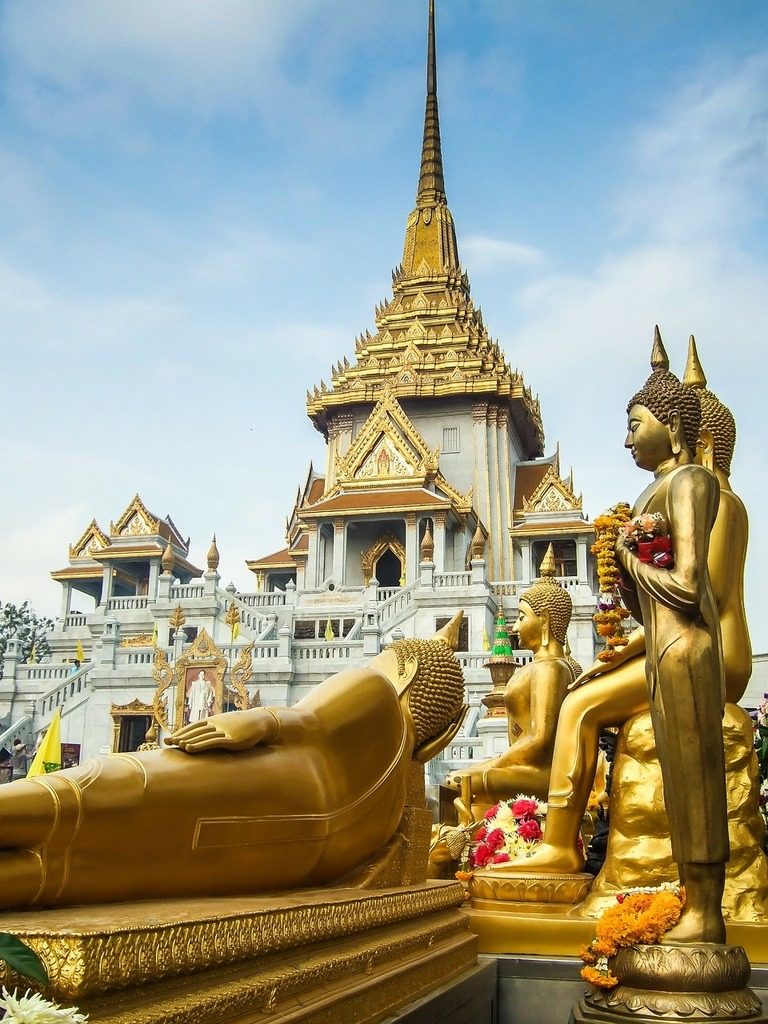 Whether you want picturesque sandy beaches, the busyness of a city, or the tranquility of the mountains, you can find your place in Thailand. This popular country has been charming tourists for decades and it still hasn't lost its shine. With a flight time of just over 12 hours from Auckland, Thailand is worth the long haul flight with the sheer variety it offers. 
For those looking for beach parties on their winter getaways, the south is a must. Phuket and Krabi are top holiday destinations, with beautiful beaches and all kinds of entertainment to be found. The capital of Bangkok is where you can sink your teeth into some cultural sites, including the Grand Palace and the oldest temple in the city, Wat Pho. And, up in the chilled out north you'll find markets and national parks that'll have you forgetting all about the cold weather back home!
Hopefully we've inspired you to dip into those savings and plan a winter getaway! But if you aren't planning on heading away this winter, we've got some other great advice to help you brave the cold: