There's no mistaking a damp house — the slightly humid feeling in the air, and the musty odour hitting your nose as soon as you open the wardrobe. It's not a great feeling to live in a home that has issues with damp, condensation or mould but it's a very real problem for many New Zealanders.
Fortunately, homes don't have to be damp and installing a home ventilation system could help reduce the moisture that has made itself comfortable in your home. Read on to learn more about the benefits of ventilation systems and whether it's a possibility for your home.
Benefits of Installing a Home Ventilation System 
Having a home ventilation system installed can result in benefits that will not only mean your home is less damp but that it's also more comfortable for your family to relax in. 
The system will work to constantly pump drier, filtered air into your home and that forces old, staler air out. Positive pressure ventilation systems draw in new air from your roof space, which is then pushed into your home through a series of ducts. And, when you have an HRV ventilation system, the air will be filtered through an F8 filter with nano-fibre filtration technology before it reaches you and your family. This helps improve the overall air quality inside your home, filtering out common airborne asthma and allergy triggers from the incoming air.
As the newly filtered air makes its way into our rooms, the stagnant, moisture-filled indoor air is flushed out and allowed to escape. Because the moisture-filled air is forced out, your ventilation system helps reduce the overall moisture levels in your home. With less moisture-laden warm air floating around, you might notice a reduction in the amount of condensation in your home. Condensation is a common problem, often visible on windows and walls. It can be a real burden to deal with in winter but is a familiar issue for many New Zealanders. Frequent ventilation is one way of helping with condensation; a home ventilation system offers your house constant and permanent ventilation.
Due to the nature of our everyday moisture-producing activities — cooking, cleaning and even breathing —  it's impossible to rid any household of moisture altogether. However, it's not good for our homes to have too much. When a house becomes damp, it creates the perfect conditions for mould and mildew to take hold. One of the best ways to combat this unsightly nuisance is to make sure moisture never has the opportunity to settle and become a bigger problem. This can be done with the assistance of a home ventilation system transporting moist air outside.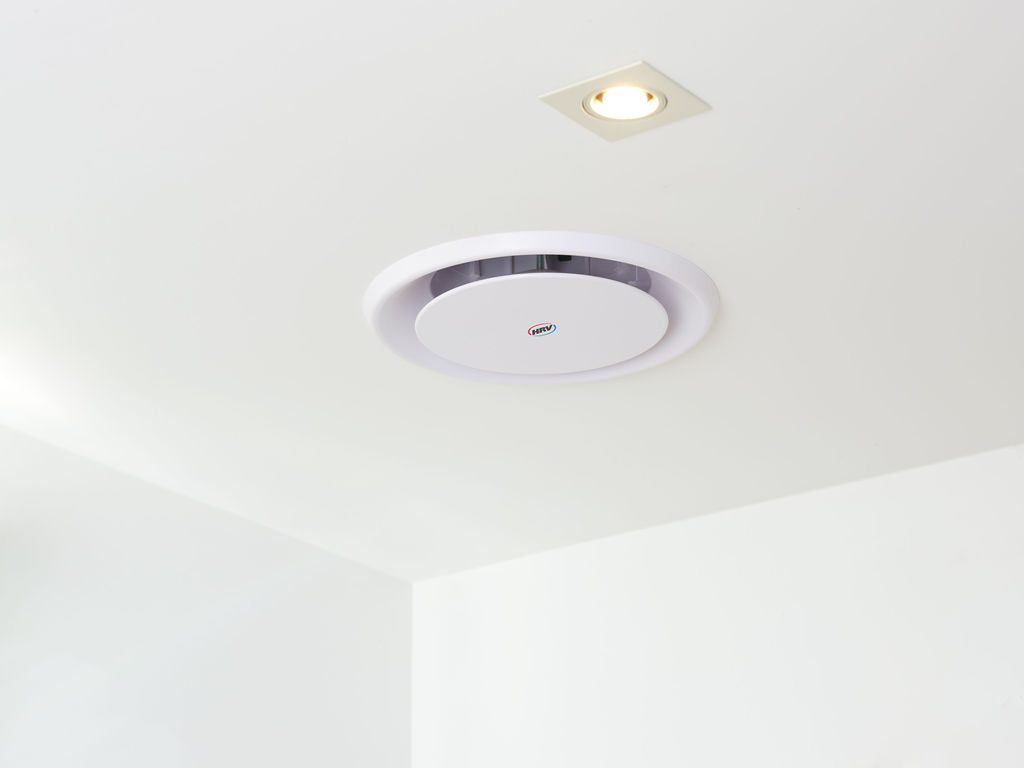 As winter settles in you'll want your family to be able to enjoy their home as much as possible. While the weather might be terrible outside, there's nothing like having a warm, cosy haven inside. Unfortunately, damp homes take longer to heat than homes that are dry. While damp homes will eventually heat up, it takes longer because your heating device has to both heat the room and expend energy drying out all the excess moisture. This generally isn't an efficient use of your heating system and could result in you being hit with higher power bills. Dry homes are easier and more efficient to heat — another reason why having a home ventilation system installed could be a real benefit to your family.
What Type of Homes Can an HRV Home Ventilation System be Installed in? 
If you're interested in committing to a permanent way to reduce damp, mould and condensation with an HRV ventilation system, you'll first need to be sure that the unit can be installed in your home. Most stand-alone houses are likely to be compatible with the system, as long as they have a roof cavity. Unfortunately, this does mean that apartments are mostly unlikely to be unable to have a ventilation system installed as they lack that roof space.
In a home that doesn't have a roof cavity or has roof space that is unable to be accessed, a ventilation system won't be able to be installed —  and there are a few other reasons that may hold your home back as well:

Your home's roof cavity must also be moisture free and there can't be any holes in the roof. Ventilation systems need a dry space to operate, so if your home experiences excess moisture in the roof space, be sure to deal with this before installation. 

HRV systems are also unable to be installed if you have extractor fans or rangehoods that are vented into the roof cavity. Rangehoods and

fans should vent directly outside, not into your ceiling space

, so this could be something worth changing, even if aren't looking to have a ventilation system installed.
What Size Ventilation System do You Need? 
Once you've determined a ventilation system is able to be installed in your home, you'll need to consider what size unit will best serve your family. It's important to get the right size ventilation unit so that you can be sure your entire home will benefit from the changeovers of fresh air. While experts will be able to correctly advise you on which is best for your home, you can also figure out the size of the unit needed based on how many bedrooms your house has. (Although you might have a good inkling, we recommend you check with a ventilation expert, too!).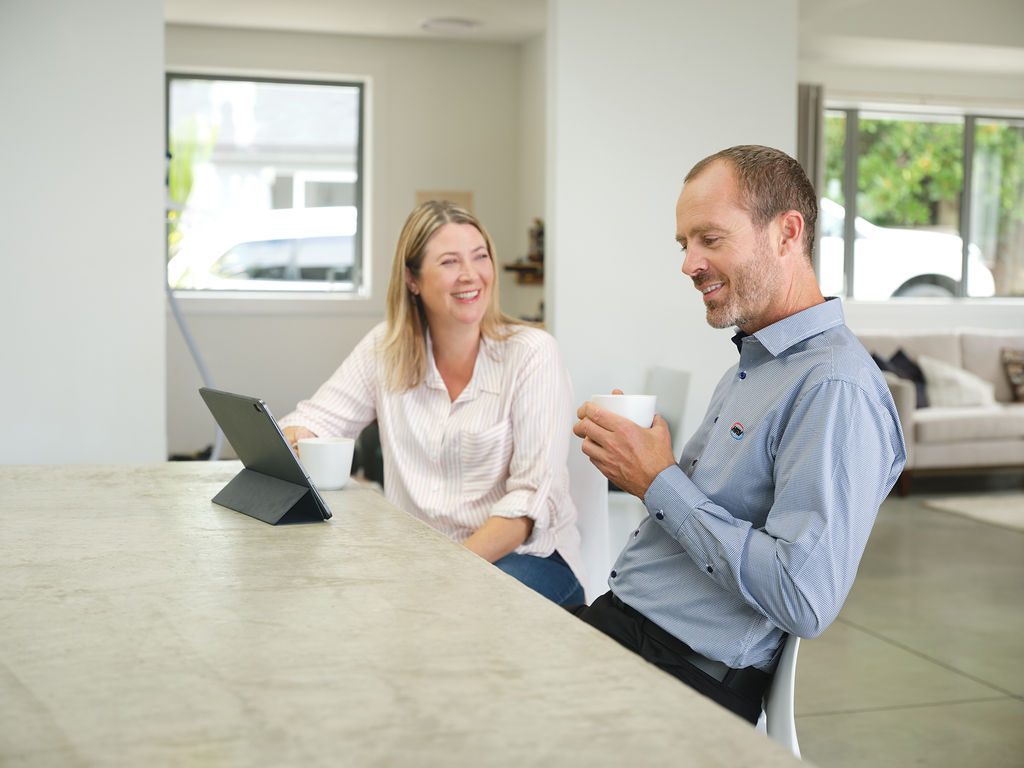 If you have a small home or flat with just one or two bedrooms then HRV's small ventilation unit should be perfect for your home. This unit will be powerful enough to serve your whole house and will be custom fit.
For houses with two or three bedrooms, the medium unit will likely be best. A frequent choice for many New Zealand family homes, this unit will deliver filtered air changes to spaces such as bedrooms and living areas.
Finally, if you have a home with four or more bedrooms, the large HRV ventilation system will probably be the choice for you. This unit will be designed to fit your home's bigger layout and be able to flush out the staler air from the spaces it should.
Which Rooms Should You Ventilate? 
While your entire home should be ventilated to avoid damp and condensation, this doesn't necessarily mean that your home ventilation unit will need to be installed in every single room. Wet rooms such as bathrooms and laundries won't have the ventilation unit ducted into them but they should still be ventilated with extractor fans that vent outside. Your garage is another area of the home that doesn't usually need to be connected to the ventilation system.
An HRV ventilation system will be ducted into areas where you and your family spend most of your time; including bedrooms, living rooms, lounges and studies. These rooms are prone to condensation and damp, though don't experience high quantities of water being used in them every day like a bathroom. Having the system installed in these spaces will mean you reap the full benefits in the air and this will have a flow-on effect when you heat the room as it will warm faster due to being drier. It's a win:win!
Hallways are another area that aren't usually served directly by a ventilation system, however, as they're connected to bedrooms and living areas, fresh air will still be pushed in and stale air will be drawn out.
How Much Does an HRV Home Ventilation System Cost? 
The cost of having an HRV home ventilation system installed will vary from house to house as it's dependant on the size of the system your home will need. Our team will be able to provide a quote once they've completed a free home assessment. This assessment is complimentary and obligation free, so it's a good way to understand the costs involved. 
Each HRV ventilation system delivers up to three air changes per hour, driven by a German-made fan and utilising an F8 filter with nano-fibre filtration technology. The units are controlled by a touchscreen control panel. Each system is custom designed to correctly fit the layout of your particular home, so you can be sure it will serve your family to its full capacity.
HRV's solutions might not be suitable for all homes. If you're keen to learn more about reducing damp and condensation, or aren't sure if a home ventilation system can be installed, book a free home assessment today. A member of the HRV team will take you through your home ventilation system options.