The thought of suffering through winter without a warm, cosy home is no one's idea of a fun time and if it's been your reality for previous winters you'll be keen to look into your heating options. Having grown in popularity over the last few years, more and more Kiwi homes are being warmed by a heat pump New Zealand wide. With many heat pumps, including those in HRV's Panasonic range, operating incredibly efficiency, they make an unobtrusive and welcomed addition to your home, while also staying cost-effective. 
When thinking about buying a heat pump, you'll want to consider which rooms of your home would make the best use of having a unit installed in them. Read on to learn more about the benefits of a heat pump in NZ homes and where you should consider installing them in your house.
The Benefits of Having a Heat Pump
Everyone wants to keep comfortable during a harsh winter so heating your home efficiently should be a top priority. It can be easy to use small, electric heaters to warm living areas but these can end up hitting you hard in the pocket as they struggle to heat a large area in an efficient manner. Unflued gas heaters may be convenient but can cause issues due to the toxic fumes they give off as well as all the vapour they put into the air. By comparison, a heat pump is a safe and energy-efficient way to heat a home. 
Heat pumps are an easy addition to a house — whether it's a new or existing build — and can be discreetly mounted on the wall or floor, or in the ceiling space. They operate quietly and you don't need to worry about small hands getting too close as they work, leaving you and your family to enjoy your warmer, drier home. Forget struggling through a Canterbury, Wellington or Auckland winter, a heat pump will provide the heat you need.
Another big advantage of using a heat pump to warm your home is that you can program the unit to start heating whenever you want it to, even if no one's at home. This is fantastic news for those who dread waking up in the morning to a freezing house, or Kiwis who want to get home in the evening to a warm, cosy abode. Simply program your heat pump to start heating 30 minutes before you wake up or get home and enjoy!
While many Kiwis think of a heat pump as an appliance to use in autumn or winter, they can also be extremely useful in summer when used as an air conditioner. With summer 2018–2019 being New Zealand's third hottest summer on record, we've experienced just how hot the weather can get and we know how refreshing a cool space can be in the midst of the warmth. Heat pump installation Auckland, Whangarei and across the upper North is a great way to beat the sticky humid weather that this area particularly suffers from in summer. With the ability to be used all year round, a heat pump is a useful and convenient addition to any New Zealand home.
Heat Pump Checklist: Things to Consider Before You Install
Ahead of installing your heat pump system you'll need to think about a few things that will affect both your choice of heat pump and your enjoyment after installation.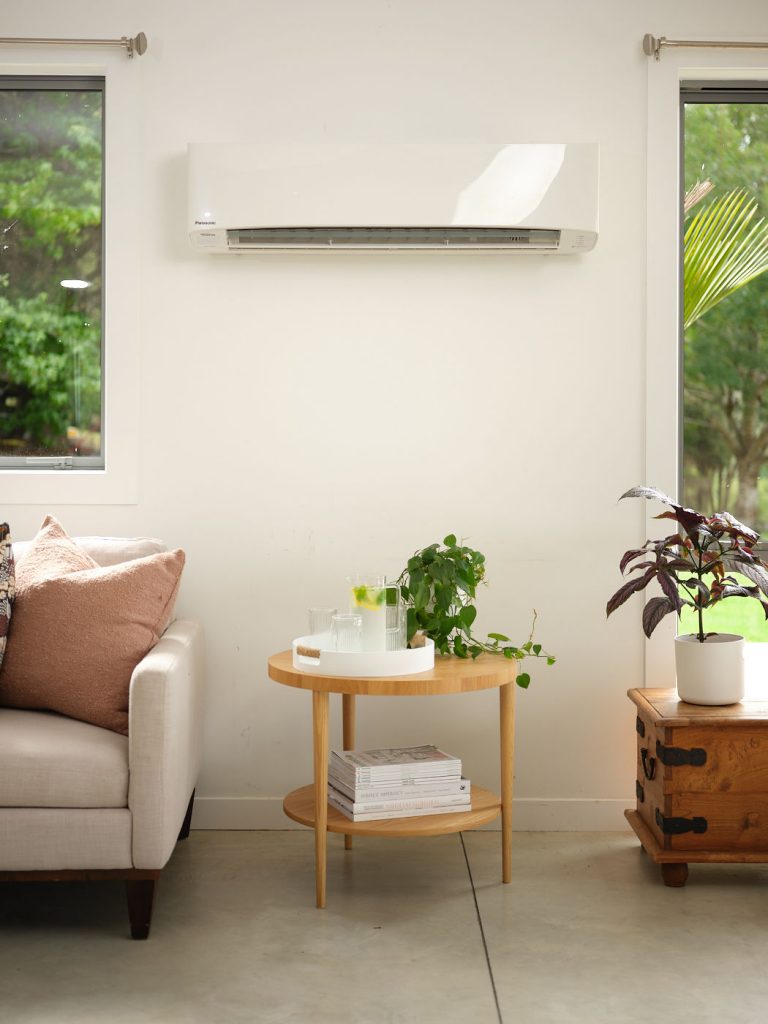 Do you need to insulate first?
Before deciding on a unit for your home, consider if there are any improvements that could be made to your house that would ensure you fully enjoy it. While a heat pump will always give off warm air and heat the area it's in, if your home is uninsulated this process will take much longer and the heat can also be lost quickly. Insulation acts like a blanket around your home in winter, sealing in the heat for longer; during summer it keeps your home cool. Retrofitting your home with insulation can be done by order of priority, starting with the roof and underfloor and then walls. 
Size and energy efficiency
When searching for the right heat pump for your home you should also consider both the size and the unit's energy efficiency. The heat pump sizing will depend on where you plan to put the unit in your home and how much space you plan to heat with it. Bedrooms and living rooms will find either floor-mounted or high wall heat pumps are great all-rounders and the units in our Panasonic range are all energy-efficient models. Our units also work in temperature down to -15°C. For those wanting to heat more than one room, you could either install multiple high wall units, or opt for a multi-split system which has multiple indoor units that connect to one outdoor unit. Alternatively, a ducted heat pump hides the main system in your roof cavity and pumps warm (or cool) air into various rooms through a series of ducts hidden discreetly in your ceiling. These can be quite technical questions, so an HRV installation expert will talk you through the options best suited to your home. 
All of the heat pumps in our Panasonic range are sleek and complement a room without drawing unwanted attention. Our qualified installers also take interior design preferences into consideration when setting up your system. So what will your heat pump cost? HRV's heat pump units start from $1799 and include installation as well as a five year warranty, giving you peace of mind as you sit back and enjoy the warmth.
Healthy Homes Guarantee Act and the Heating Standard
In late December 2017, the Healthy Homes Guarantee Act was passed, setting standards that rental homes must meet. While created for landlords, the standards are also incredibly useful for homeowners who don't have rental properties but want to ensure that their own home is as warm, dry and healthy as possible. By meeting the standards set out, homeowners will enjoy a house that's easier to heat and more comfortable to live in.
The heating standard as set out in the Act requires that, at a minimum, the living room should be fitted with a fixed heating appliance that's efficient, affordable and healthy to use. These include a wall-mounted heater, a fireplace and or a heat pump. NZ suffers from cold weather right across the country so it's important to have a heating device that will reach at least 18°C — the World Health Organisation's recommended indoor temperature — even on the coldest winter days. Quality heat pumps can operate at temperatures down to -15°C and more than adequately heat a home to the recommended temperature, making them a perfect choice when upgrading a house to reach heating standards.
Because New Zealand homes have historically been cold, often due to having insufficient (or no) insulation, it's not always easy for Kiwis to know how warm a house should feel. This is why the healthy homes standards are so important and informative — and not only for landlords. Using these standards will help guide you in making your home a comfortable and enjoyable space to ride out the winter weather.
Installing a Heat Pump
Having decided to buy a heat pump and worked out the best size for your home, the next step is installing the unit. Heat pump installation requires electrical work, so this is definitely a step that should only be undertaken by a qualified person. Even if the DIY urge is strong, proper installation is important for the long-term life and performance of the system, which is why we include installation in our heat pump purchase costs.
Not only is the electrical component important to take into consideration, but the HRV professionals will also assess the space the heat pump will be fitted in. This includes measuring the length, width and height of the space, inspecting the insulation, checking whether the windows are single, double or secondary glazed and assessing the ventilation situation in the room or rooms. They'll also take into account the shape of the room and any feedback from you when advising where a heat pump should be placed.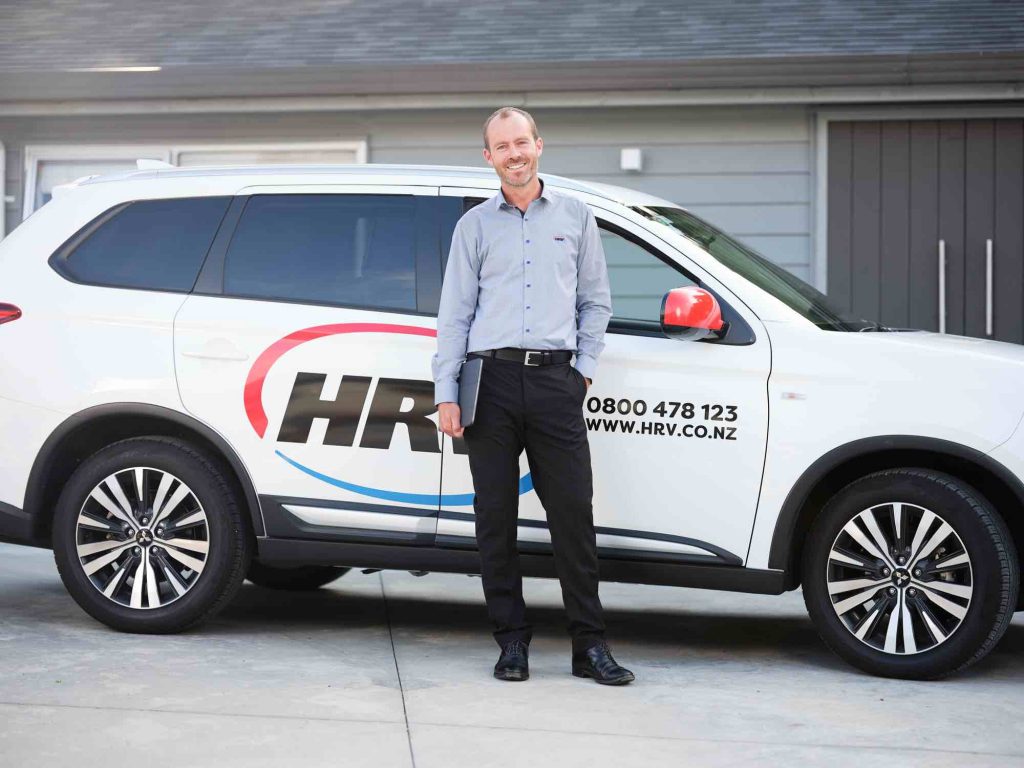 The spaces in which you would like a heat pump to be installed comes down to personal preference, though in general we see customers fitting units in living areas and bedrooms. These are the spaces in which we tend to do most of our living and therefore benefit the greatest from having a heating and cooling unit fixed in them. Depending on your house layout, it could be worthwhile installing a heat pump in both the living room and in one or more bedrooms so you can heat all key areas of your home to a comfortable level.
Ready to hear more about the heat pump options for your home and family? Book in for a free assessment and our expert team will explain the ins and outs of installing a heat pump in your home.